In my previous blog "Follow me around and be cute! - Final Fantasy XIV: A Realm Reborn" I wrote about minions system in Final Fantasy XIV: A Realm Reborn, a MMORPG developed by Square Enix and Naoki Yoshida as producer and director. Cactus is one of the best features in Final Fantasy games and who wouldn't want a Cactus as pet? :) ^^
Minion: Cactuar Cutting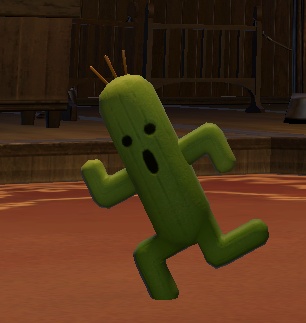 "Take care not to suffer 1,000 points of damage… to your heart.
Hab, loneliest zombie in the realm, is certain that this cactuar cutting taken from his trusty companion Sabotendrick. Or if not, then most positively Sabotendred. What he does not know,is that it is, in fact, from the oft forgotten Sabotendale."(Source)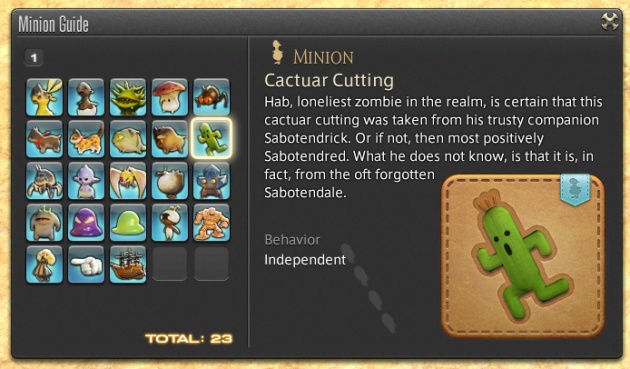 How to obtain: Cactuar Cutting is a mini Cactuar minion. It is awarded for completing the level 47 quest "Zombies Are People Too" from Hab near Sagolii Desert, Southern Thanalan (x24,y40).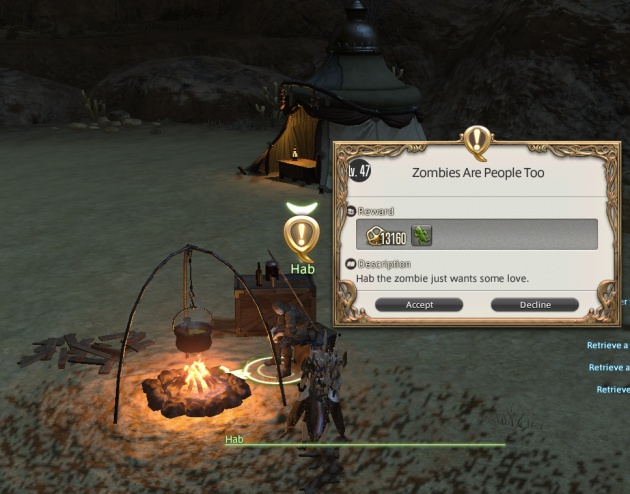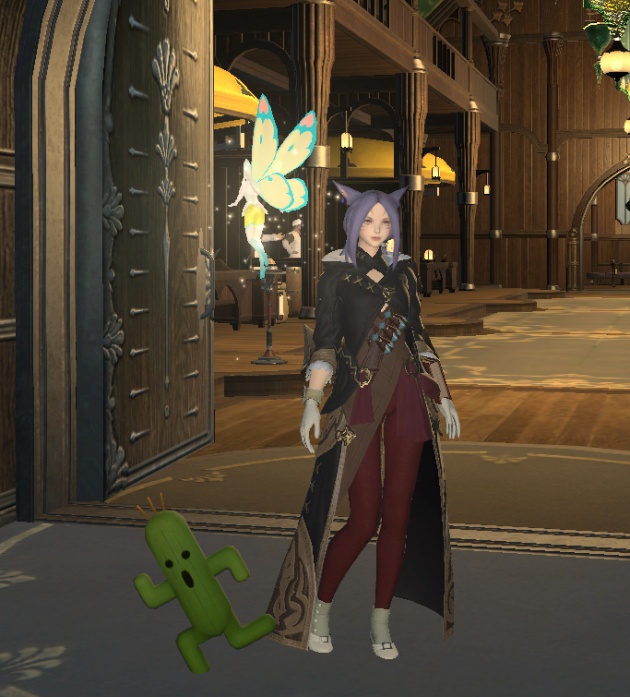 (Minion: Cactuar Cutting & Me!)
To see more Minions in Final Fantasy XIV: A Realm Reborn, please see this page: http://ffxiv.consolegameswiki.com/wiki/Minion
- Ellyn - Subscribe to me on http://www.bitLanders.com/Ellyn