video credits: Paramount Pictures via Youtube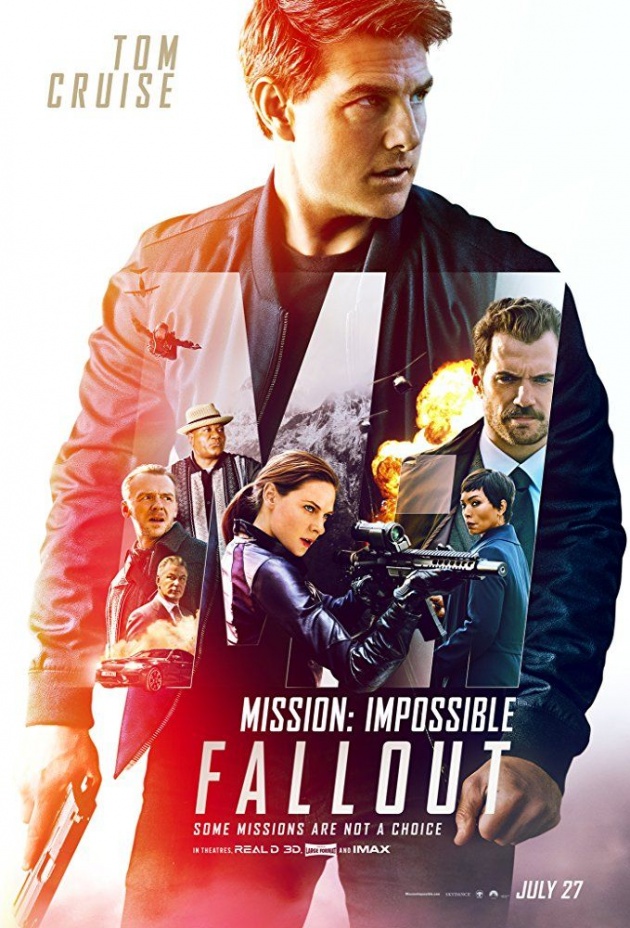 image source: IMDB
Mission Impossible fallout: A movie review.
Yet again, am back with another movie review. I love watching movies! They help calm my nerves and a great source of anxiety antidote. Actions movies, spy's movies, horror movies, fantasy and superhero movies are my best suits. Notwithstanding, I'm a big fan of animation movies!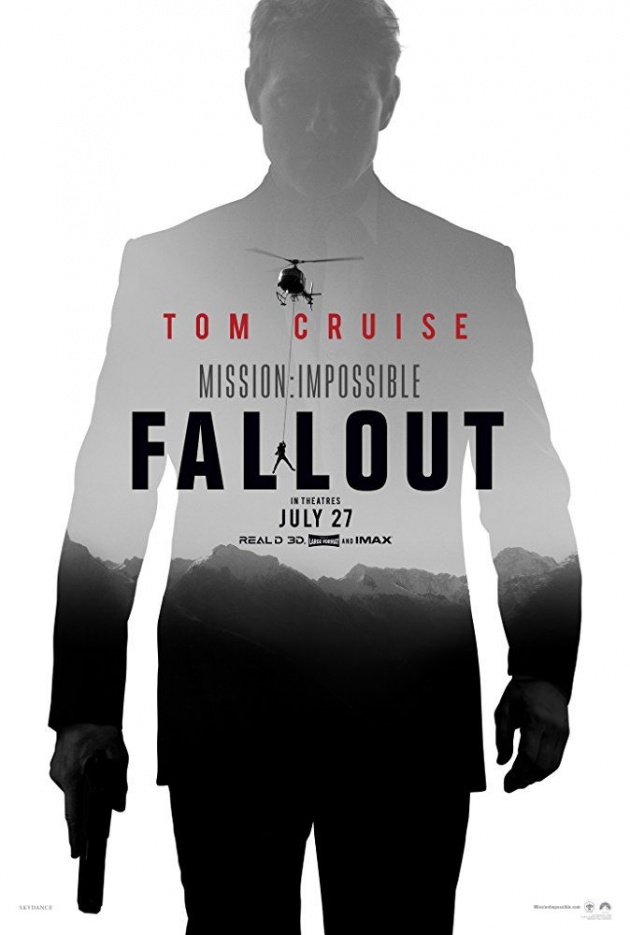 image source: IMDB
Movie serves as entertainment especially when I work late at night. Action packed movie-Mission Impossible: Fallout is the latest Morphine in town! You don't want to miss the adrenaline rush in mission impossible as Tom Cruise (Ethan Hunt) is back with another blockbuster.
I love watching movies in my free time.
Let's consider the movie cast Mission Impossible: fallout
Tom Cruise plays the role of Ethan Hunt an IMF agent that could not sacrifice a friend for the world.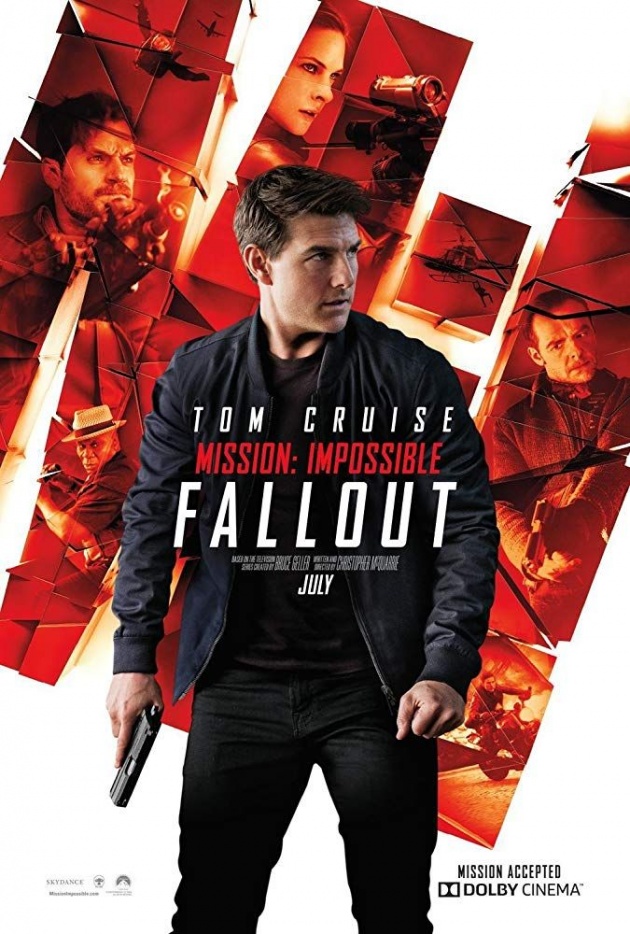 image source: IMDB
Henry Cavill Play the role of August Walker a double agent that wish to see the fall of man.
Ving Rhames Play the role of Luther Stickell a close friend of Ethan Hunt, with
Simon Pegg, Rebecca Ferguson, Sean Harris, and Angela Bassett (CIA boss)
Mission impossible movie synopsis
The movie was directed by Christopher McQuarrie. As with other mission impossible movies…
Your mission should you choose to accept it ……. If you or any member of your IMF team are caught or killed, the secretary will disavow any knowledge of your actions. Good luck Ethan. This message will self-destruct in five seconds
Ethan Hunt has been giving a mission, to stop the Apostle's terrorist from acquiring weapons-grade plutonium and bombing key cities, Rome, Jerusalem and Mecca. Ethan fails the mission because he won't let a teammate die Luther Stickell (Ving Rhames). This monumental failure led to being sent on another mission with a new escort handpicked by the CIA Director (Angela Bassett)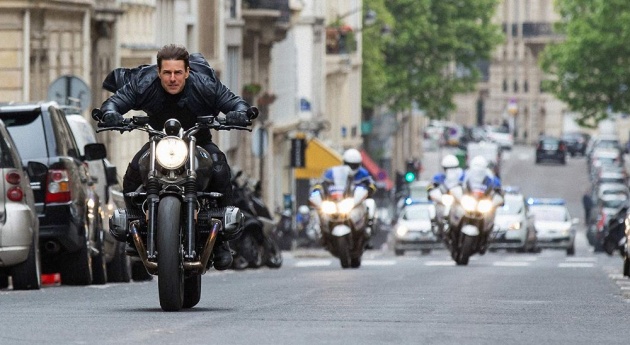 image source: IMDB
Mr Hunt is still after the terrorist group of the past two years. The terrorist was formerly headed by Solomon Lane British Special Agent turn Anarchist. Ethan and his team broke Solomon Lane from the French Police in order to discover that the handpicked agent by the CIA director was a mole.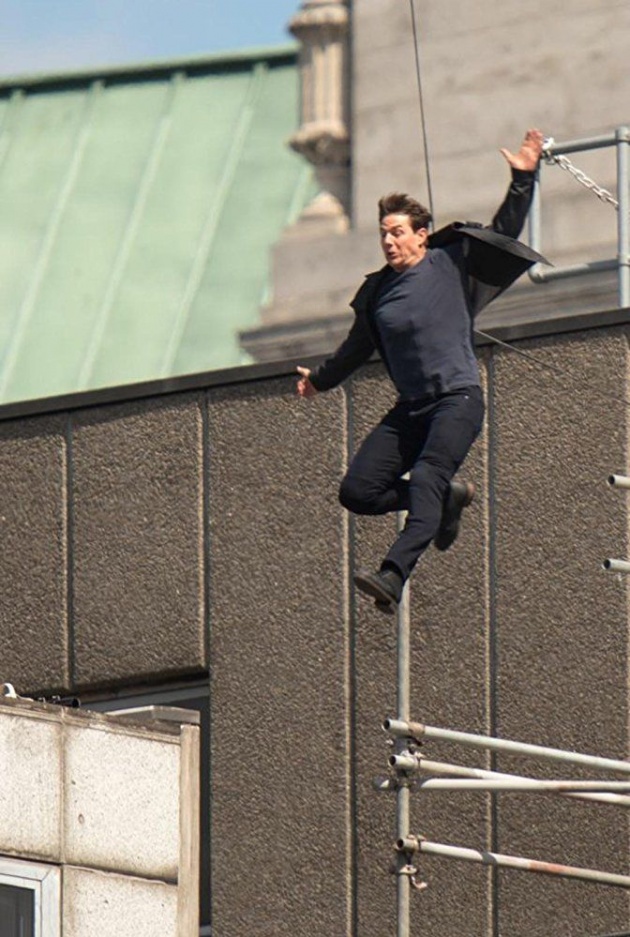 image source: IMDB
The discovery led to many twist and turns. However, the Impossible Mission Force (IMF)are again forced and faced with the fate of the world. Should they chose to save the world or not, they made the right choice. The outcome of this choice is the action-packed Mission Impossible: Fallout.
Mission Impossible Movie Review
In the era where people prefer action movies, comes another unforgettable action flicks by the 56 years old man Tom Cruise screen played as Ethan Hunt. The franchise has seen a lot of views over the past decades.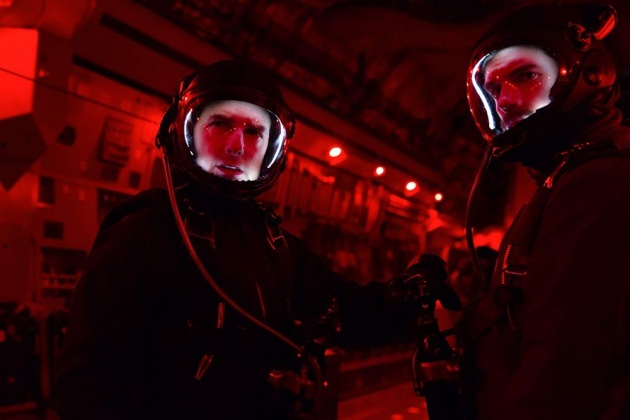 image source: IMDB
The sixth instalment of Mission Impossible: fallout brings to the table once again another similar plot. Ethan Hunt and the IMF faced with another terrorist called John lark who works with a certain group of twelve people that goes by the name "The apostles" The Apostles are determined to plunge the world into chaos.
The movie begins with Ethan Hunt dreaming about his marriage to Julie which soon after followed by a nuclear blast. Mission Impossible fallout depicts Ethan Hunt with the same Moral compass, setting Mission Impossible apart from movies in the same category as John Wick focused on revenge.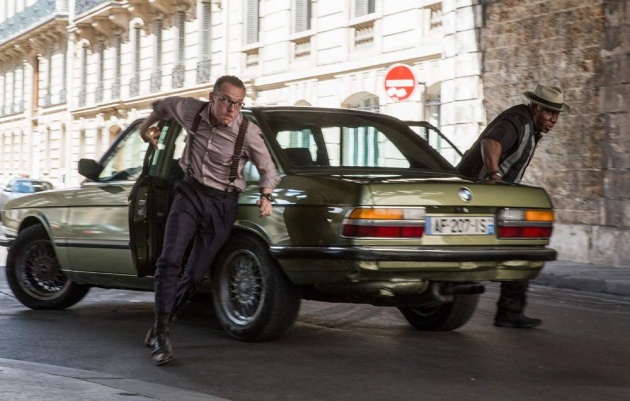 image source: IMDB
Ethan Hunt Morality kept him in check even when Luther was at gunpoint, Hunt weighs the life of a dear friend and lose the plutonium to the terrorist knowing fully well their intentions.
This makes the movie "Fallout" as one of the most excellent movies of 2018. It takes you from action scene to action scene, with diversity in action styles from skydiving nightmare, car chased, motor-bike chased, foot run and helicopter stunt. Never has in the history of the sequel of Mission Impossible Ethan Hunt pilot a Helicopter.
The fallout Storyline
This is classic! Ethan Hunt, and the IMF gang guided by a moral compass of doing what is right at all times. A team of loyal friends, aware of their predicaments of possible denial and disavow by their Government, but committed to saving the world.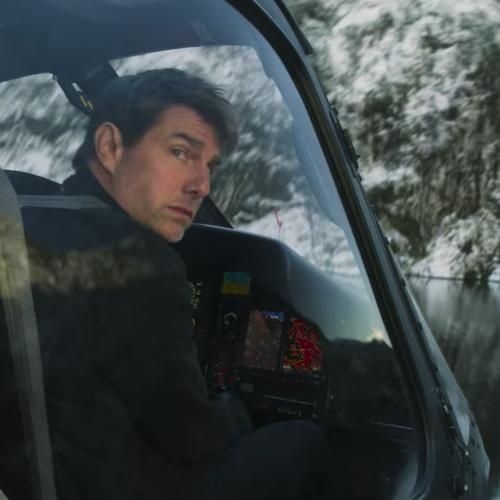 image source: IMDB
As their first mission with CIA new member, they are to identify and captured a man who goes by the name John Lark, the mission also failed as Lark was shot dead by a former British agent Rebecca Ferguson.
Ethan Hunt, on successfully capturing Solomon Lane, came face-to-face with his superior(Alec Baldwin). Together, they unlock the true identity of August walker as a double if not a triple agent.
This is a story of heroism based on the principles of morality. The principle of right and wrong. The principle of saving a friend even when the world is at stake.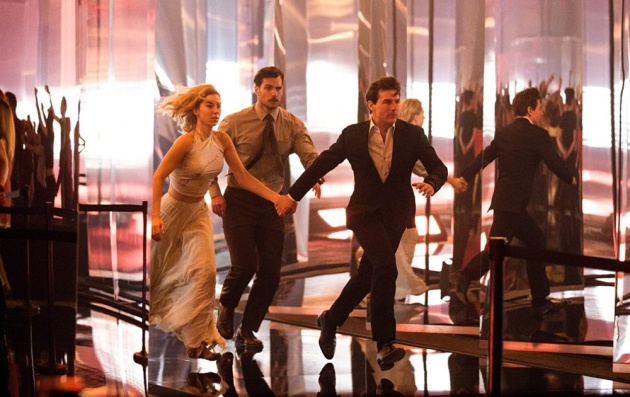 image source: IMDB
The movie depicts the complicated life of an agent. Becoming an IMF agent has its merits and disadvantages. An agent lives a complete lifestyle of duplicity as portrayed by August Walker. A trend not associated with Ethan Hunt or any member of his IMF team.
The story was awesome, as we expect the hero to save the day. Our expectation was met in kind and with an adrenaline rush. Mission impossible: Fallout is among the best action movies of the year 2018.
Actions and Stunt
Mission Impossible Movie is best known for their action sequence and stunts. Mission Impossible is not complete without Tom Cruise. The sequel is praised by many for its life stunts, the car chased, bike chase, jumping stunts or climbing tall buildings (Ghost Protocol)
The scenes for "Fallout" are well executed, they keep you on the edge to want to know what the next scene would be. The movie follows the same sequence as its predecessors. It's not about the scenes, but the actions and how they are executed.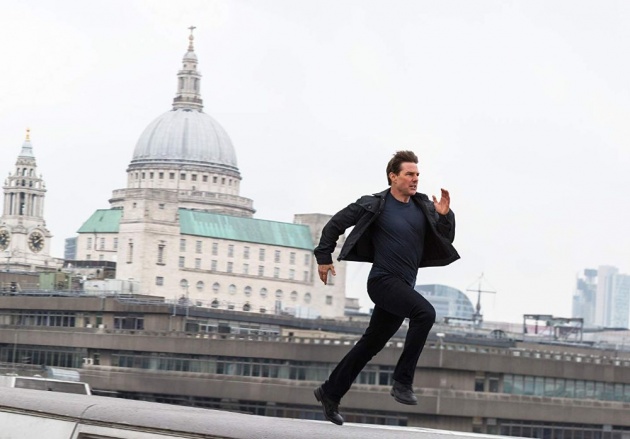 image source: IMDB
Each of the actors played a brilliant part in making the movie the action-packed as we all expect it to be. I was thrilled to see how The "Man of Steel" suddenly took a down role of becoming a villain. Henry Cavill played a wonderful role in villainy.
video credits: Max Chan via Youtube
It's fascinating to see the legends like Alec Baldwin played an important role in the movie sequel instilling more professionalism in movie making.