I started my ONLINE EARNING debut back in 2009, but I had to temporarily give it up when I went home to my province where we didn't have any DSL connection at that time. However in 2012, I was elated to discover that there were quite a number of paying sites I could avail of by just using my mobile phone. Even to this very day, you'd find a lot of mobile apps that gives REWARDS to its users.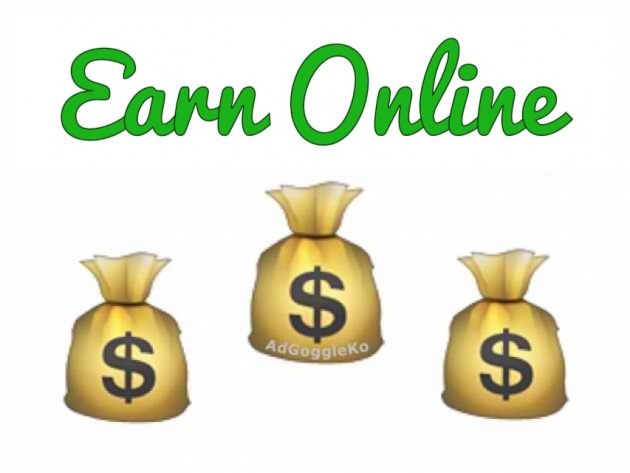 Let me share with you some of my personal observations and experiences on how you can EARN ONLINE.
myLot
myLot is a discussion site that rewards its users based on their active participation. Meaning, more INTERACTION, more DOLLARS. One can earn by just sharing their comments or replies to online discussions. But, only users residing in countries where PayPal is available are eligible to receive payments. My average daily earning is $0.20 plus. I enjoy the myLot site but honestly, the earnings are not enough to make both ends meet. LOL
Humanatic (HUMFUN)
Humanatic accepts or rejects applicants based on their EMPLOYMENT HISTORY, and pays its members according to how they sort out or mark recorded telephone calls. Read more HERE.
Humanatic pioneers or mediators earn as much as $30 to $60 plus per day. Here in the Philippines, such an amount over shadows our minimum or daily wage earners who are currently receiving only $10/day.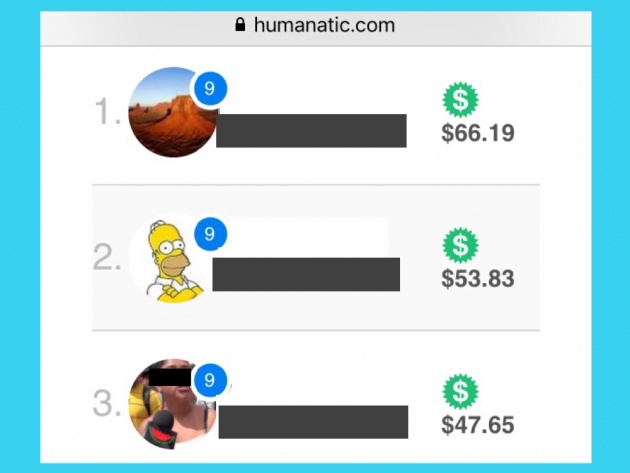 Image Credit: My iPhone Screenshot of Humanatic Top Earners
Making $30 or more daily with Humanatic while working in the comfort of your own home just using your computer or smartphone isn't a bad way to earn a living, right? You don't need to spend for expensive office wear, transportation and food or worry about meeting work deadlines. Despite these glaring advantages, there are still a lot of skeptics who belittle people who choose working online for a living.
Rabadaba
I tried Rabadaba sometime ago. I just started uploading my iPhone photos recently because it didn't work on browsers. I earned $0.20 on my first day by uploading thirty (30) plus photos.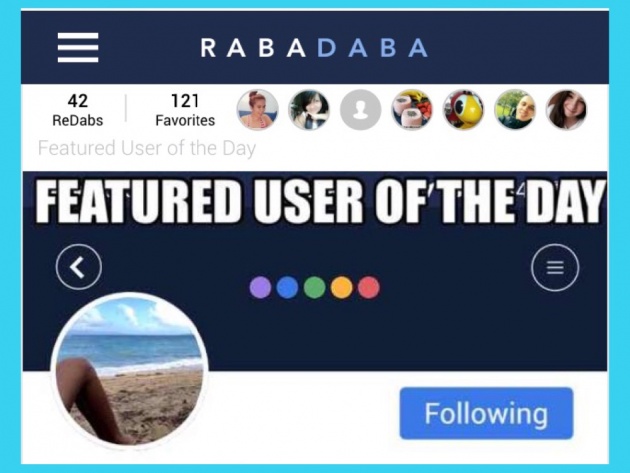 Image Credit: My iPhone Sceenshot
I did enjoy viewing quite a number of pictures there. But, uploading pictures can be that expensive compared to my blogging! I cannot afford to spend $1 plus daily for mobile internet subscription just to earn $0.20! LOL! So, I only upload available videos and images when subscribed with "Globe SuperSurf 999".
After a couple of days at Rabadaba, I was recognized as a featured user to my surprise. WOW! But, I lost interest after knowing that Rabadaba stopped accepting new members from Philippines and other Asian countries. Good thing they have a TIP option so I just tipped my $3 plus earnings to some of my online friends there and visit if I only have a free time.
bitLanders
bitLanders rewards its users for their social activity and QUALITY CONTENTS (video, blog and/or gallery) submitted for review. 5/5 Star rating earn more, 4/5 Star and below earn less. Read more HERE.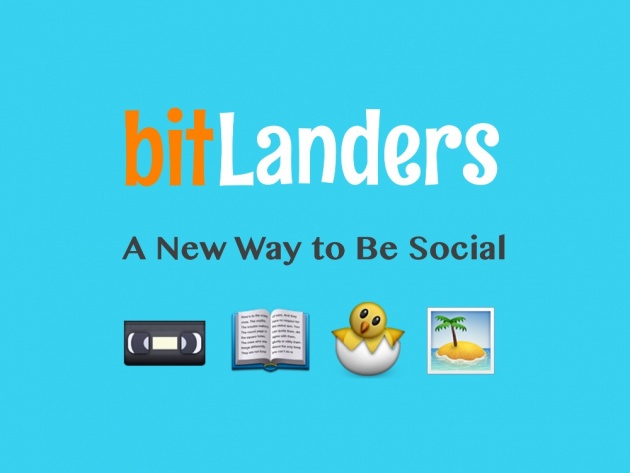 (Image created and edited by @AdGoggleKo via Phonto iOS app)
I also tried Baagloo, Niume and other paying sites and apps but considering the best of everything, I still find bitLanders to be BEST and the VERY BEST for me!
And WHY did I say that? Well...
(1) Not only are our contents (video, blog and gallery) thoroughly reviewed, I also hone my blogging skills because of great "coaching" by Ms. Hillary Summers, the Content Reviewer of bitLanders.
(2) Like I mentioned earlier, my internet cost in blogging is reasonably small versus the revenues I earn.
(3) To date, bitLanders processes payment within a week. That's unbeatable!
(4) bitLanders is not affected whatsoever by any of its competitors. LOL! We are free to post any referral/affiliate links.
(5) Admirably, bitLanders has a BIG HEART for 3rd World Country bloggers (like me) allowing us to LEARN and EARN as much as we could. We are allowed to comment or express ourselves using our own language when need be.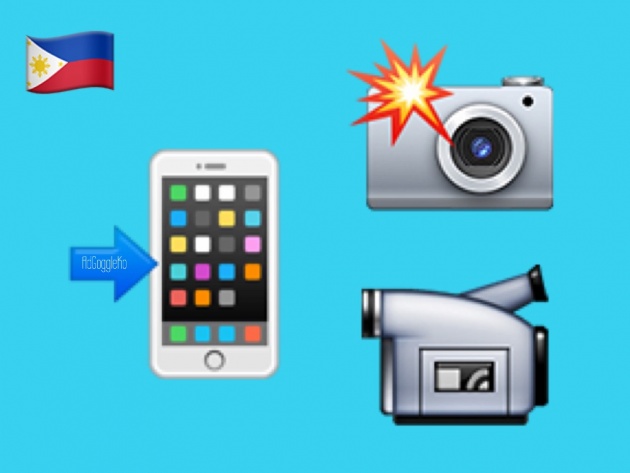 While others may do well in filmmaking and photography, I am only limited to blogging since an iPhone is my one and only tool of my trade. I don't have the luxury of owning a sophisticated computer or even a DSLR camera . LOL
There are many other paying apps like AppTrailers, CheckPoints, CashPirate, SwagBucks, etc. but these are not available in the Philippines. You can subscribe and watch TheTechSlugs on youtube to learn how an american kid make $1,000 plus monthly online. You wont believe he has more than twenty (20) smartphones used to MAKE MONEY ONLINE.
RELATED ARTICLES:
• BlogJob, LiteracyBace, BlogBourne and more...
• Making Money Online is Like Planting Trees
• My Experience with Humanatic Call Reviewing