On a recent scour through the internet to find out what articles were trending, one of my colleagues brought up several articles on the new era model: the model who not only have the looks and the height, but also other talents and most importantly, a business mind.
The popularity of models as idols - at least in a physically motivational way, if not more—have made these figures of symmetrical perfection stars in their own rights. Combine their pretty faces with savvy use of social media, models like Coco Rocha, Karlie Kloss, Chanel Iman and the ever so popular, Cara Delevingne have gained a huge fan following in their own right, and the opportunity to leverage these fans into potential customers.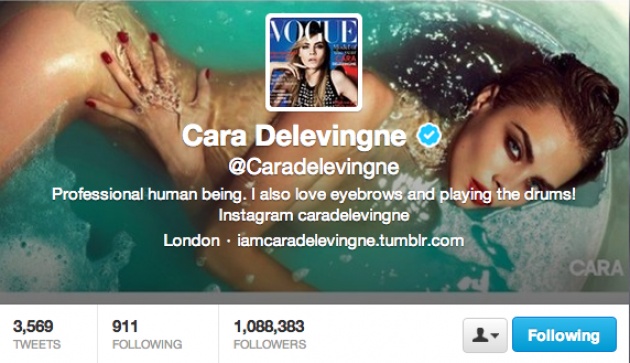 Of course, models whom we've seen leverage on the media industry include TV show hosts of Project Runway, Heidi Klum and America's Next Top Model, Tyra Banks. Models who have ventured into the film industry, albeit not all that successful include Lily Cole (Remember: St Trinians and Snowhite and the Huntsmen? (photo)) and most recently, Cara Delevigne, who will be starring in a movie titled, Kids in Love, depicting the hard-party lifestyle of wealthy, young Londoners.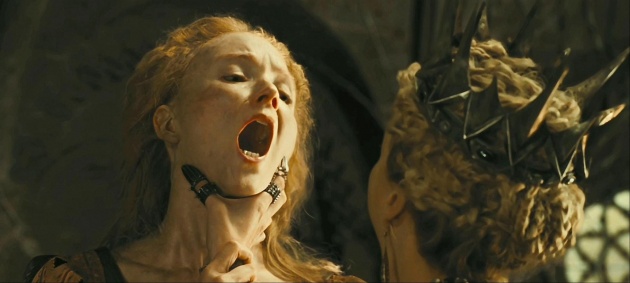 Alas, models have since branched out of the media industry route, and have instead become entrepreneurs to their own start-ups or companies.
A model whose products I am dying to get my hands on to is Miranda Kerr's range of skincare products, KORA Organics. The model who has flawless skin has certainly convinced me that her product will (hopefully) make my skin as great as hers. I have yet to really test this out, however.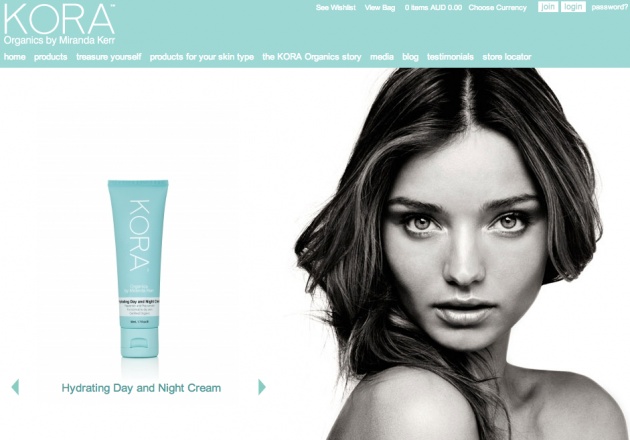 Models, who typically experience the whole process of the fashion industry (and through brands and companies who are veterans in this field) can really pick up on the fashion business, from spotting gaps and room for improvements in the market to assembling the pieces of a fashion business plan. One such example is Armando Cabral, a model who was recruited by Wilhelmina Models at 19 and can add Dries Van Noten, J. Crew, Calvin Klein and Michael Kors to his modelling portfolio list. Armando, who observed that everything in the fashion industry he had witness so far was "too fashion- or too casual and too made in China," has since opened his own footwear company which features modern takes on classic footwear, such as a hightop sneaker in blackwool and suede to ballet flats in blue woven leather and sturdy canvas oxfords. His footwear is now sold in 40 stores in 15 countries.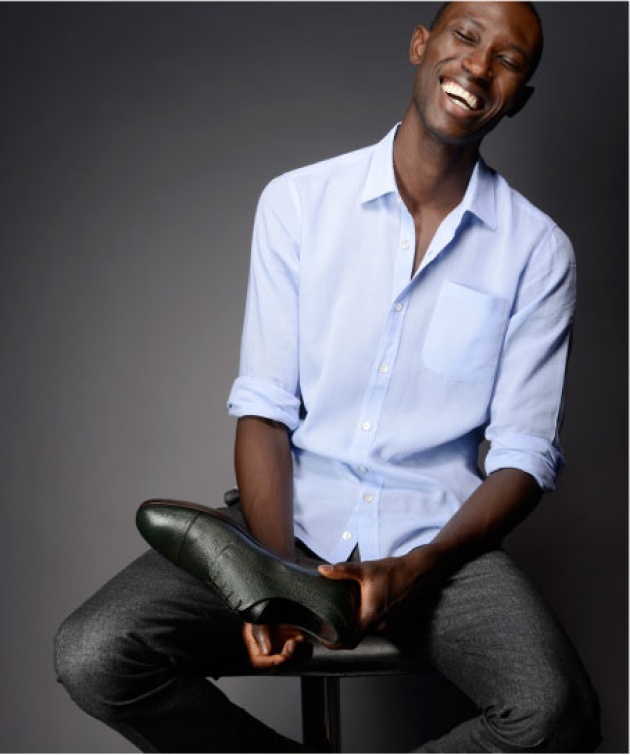 With the rise of e-commerce startups and the ease of many resources that can be found online to start your own company (from Kickstarter to easy payment gateways for individuals and small companies like Shopify), we would expect to see more models branching out into other aspects of the fashion and media industry.
-
Discussion on Entrepreneurship I produced with Professor Henry Welt the Chair of Entrepreneurship at The Fashion Institute of Technology.