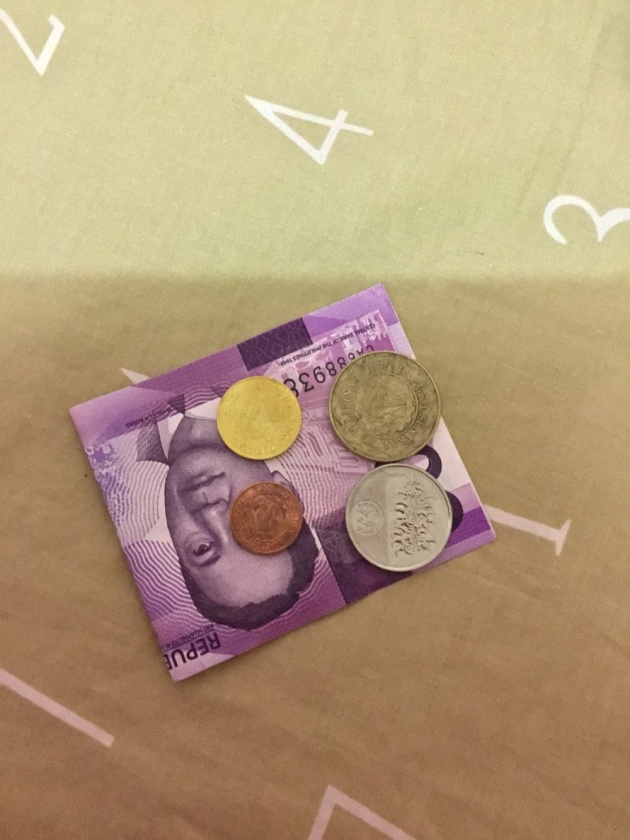 *Image is credited to rain tajon via www.bitlanders.com
How do we value money?
Or are we after the value of money?
Before the year ended, there has been news with regards to paper bills that came out from the atm machine that has some problem, the person's face on the money is missing. Somehow it made me think of FACE VALUE, then issue with regards to the new five-peso coin that is very similar with the one-peso coin and it can create confusion.. Then on Christmas day, I run out of coins for carolers and also the new-five peso coin that , and somehow gave me an idea on writing something that has a connection with coins, and how we usually take it for granted.
When I was in college, I have learned about book value, face value and market value, a basic in accounting. And in Banking and Finance I learned about how each money would costs to make one.
Nowadays, I have been seeing coins that seem too be less appreciated, to some, they don't worth anything for it can not buy anything with just single coin. They are being scattered everywhere, and it feels like, "are those going to be neglected soon?"
I am talking about the 10-centavo coins and 25-centavo coins and the least that some may have think as "rare" is the one-centavo and the five-centavo. How we have not appreciate those small coins? Is it because they can not buy anything with the commodity prices getting higher? Or is is hard to count and heavy to keep it on our purses?
As far as I remember, on our banking and finance lecture in college, I have come to know how much the government would spent on each coins in making one. To know that the materials that are used costs more than the FACE VALUE. There is more than just the face value of each coins.
The Philippine Peso Coins:Its Evolution
When we were in Villa Escudero, we went into the museum and saw a lot of old money that is being put into display. since we are not allowed to take photos,I haven;t got the chance the show those here. Some are old that I am not familiar with, some had been circulating when I was growing older, and somehow it made me smile to see those again, you know, memories, since they has not been circulating for decades now. Now, I will be enumerating each peso coins and how much do they cost to make one. And these coins were those that I am familiar with.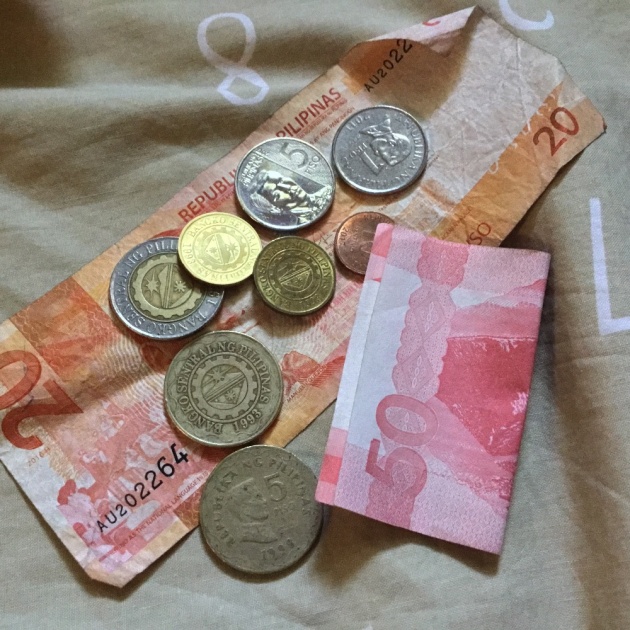 *image is credited to rain tajon via www.bitlanders.com
The Bagong Lipunan Series or the New Society Series.
To be born on the 80's, this is what has been circulating at the time. The time when soda was not common in our household and the only time you get to drink one is when you get sick. On this time, I have bought candies using the smaller value coins, without feeling embarrassed, unlike the kids today.
On this series, there is one-centavo coin that is made up of aluminum and this is the lightest coins I have ever seen. On the other hand, the 10-centavo coin, 25-centavo-coin, 50-centavo coin and one-peso coin were made out of nickel-brass. While the 5-centavo coin was made out of brass.
More than the materials that were used to make those coins, on each coins were face of famous Filipino personality, they are heroes to be exact. The one who fought with Magellan, Lapu-Lapu was on one-centavo coin;Melchora Aquino or known as "Tandang Sora", one of the national heroes was on 5-centavo coin; Francisco Baltazar or Balagtas, famous for his poems that made an impact of Philippine literature, on 10-centavo coin; on 25-centavo coin was Juan Luna that is known for his painting "Spoliarium"; Philippines' National hero Jose Rizal was on one-peso coin, who doesn't know him, his pen is indeed mightier than sword for his writings led to Philippine independence; and on 5-peso-coin was Ferdinand Marcos, the current president that time.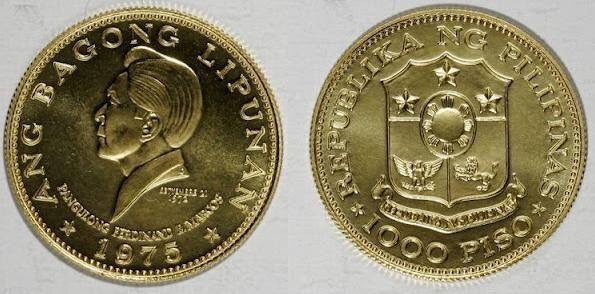 *Image is credited to www.facebook.com
Flora and Fauna Series.
On this series of coins, the person on the face of each coins(the reverse part) wasn't changed except for the five-peso coin, from Ferdinand Marcos to to Emilio Aguinaldo, the first and youngest Philippine President. They also added a 50-centavo coin which has the face of Marcelo H. Del Pilar, known for his pen name "Plaridel" and one of the leaders in Reform Movement in Spain Two-peso coin has Andres Bonifacio, who is known as the "Father of Philippine revolution".
What makes the series name as flora and fauna was on each coins, while the reverse has each famous Philippine heroes, on its obverse were floras and faunas that the Philippine is famous for. Like the waling-waling on the five-centavo coin, the Philippine eagle on the 50-centavo coins, tamaraw on the one-peso-coin, the coconut tree on two-peso coin and narra on the five-peso coin, to name few.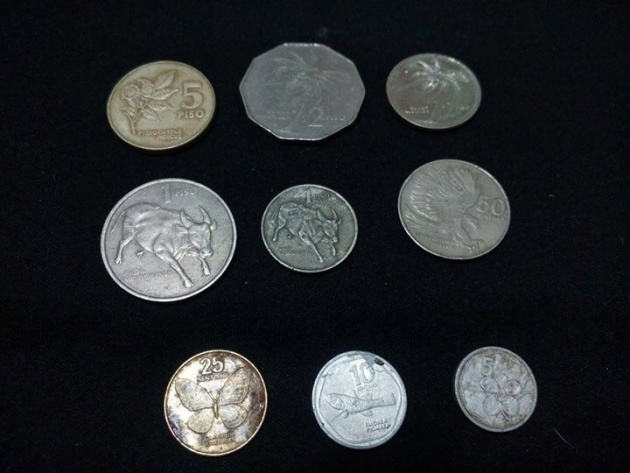 *Image is credited to Dinno Mendiola via www.facebook.com
Current circulating coins.
With the prices of commodities getting higher, the current circulating coins are not that being used to buy or purchase. And unlike the previous coins, the current ones don't "feature" that much of famous Filipinos, except for the one-peso coin, five-peso coin and the ten-peso coin. But the ten-peso coin has two familiar faces, Andres Bonifacio, whose face was on the two-peso coin during the Flora and fauna Series and Apolinario Mabini, known as the "brain of the revolution", by the way, Mabini used to be in the ten-peso paper bill and since the bill was not in the circulation anymore, they put it on the ten-peso coin.
On its obverse is written "Republika ng Pilipinas" or Republic of the Philippines and the year of its minting. The materials on each coins are not the same too. The one-centavo, five-centavo and the ten-centavo coins are all made out of copper plated steel, while the 25-centavo coin is mae up of brass/brass-plated steel. The one-peso coin is nickel-plated; the five-peso coin has copper, nicke and zinc and the ten-peso coin has cupronickel on its ring and the center has aluminum bronze.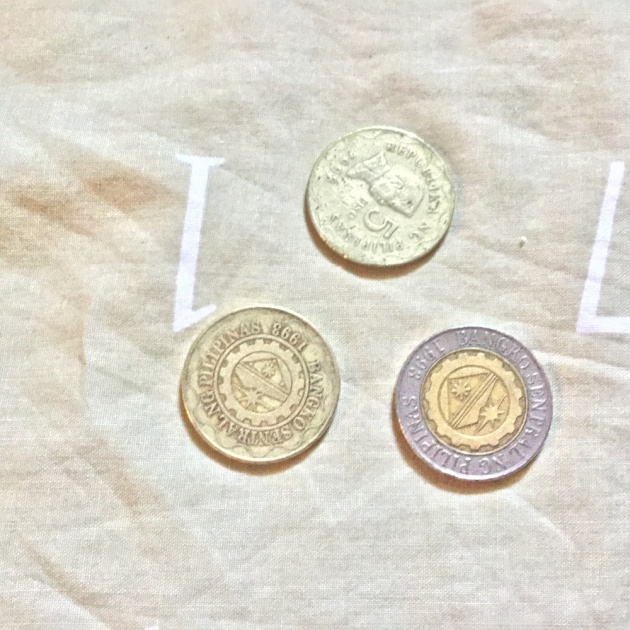 *Image is credited to Rain tajon via www.bitlanders.com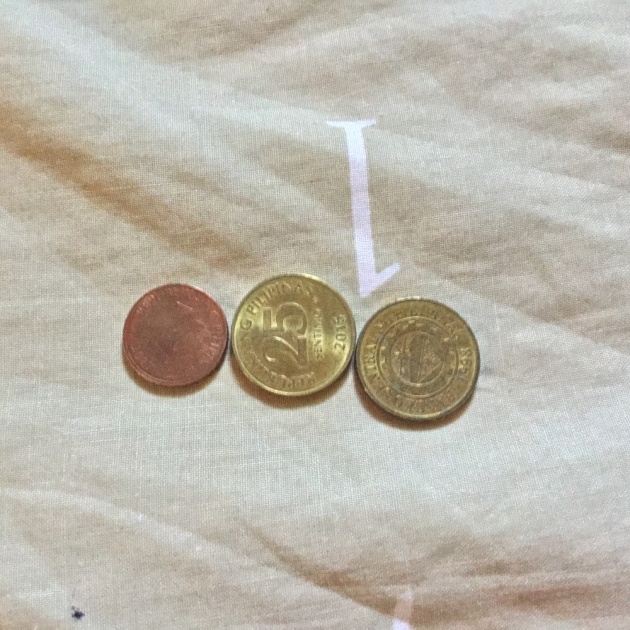 *Image si credited to rain Tajon via www.bitlanders.com
The Value and Valuing the money.
The smaller denominated money may not be used to buy even a single candy at this year and time, but we can still use it. Think about going to the grocery, there were cents on the prices of each commodities and you can surely use those coins to pay, instead of just let it sit in the corner and forget it or worst throw it away. We can still make a good use to it. Make it be back into the circulation, have those coins be deposited in the bank.
What I am trying to say is, the face value of the money is lesser than the materials and it would be a waste for the government if they keep on minting those coins but we are not using them. They are on circulation for a reason, a good reason to be exact.
Value those money for they value more before you can only get to see them in museums.