Perhaps it is mere coincidence, but as the wealth gap has grown in the US and middle class real income has lagged, the overall US economy has slumped. A new UN Report this week advocates that governments use fiscal policy stimulus and labor market policies to reduce income inequality - the conclusion that this not only leads to social benefits but will spur economic growth and development. Produced by the UN Conference on Trade and Development (UNCTAD), the Trade and Development Report 2012 says that recent experience, even more evident in Latin America and other developing countries, suggests that progressive taxation and rising public spending can strongly contribute to the process of inclusive growth.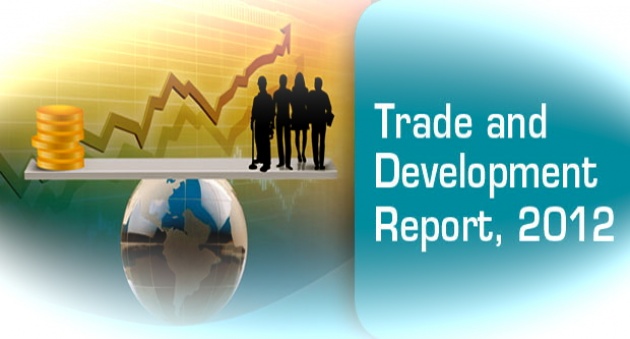 Stimulus vs. Austerity
The Report contends this would reduce income inequality while also providing the prospect of expanding demand that is needed for firms to increase investment.In several countries, the richest 1% of the population now accounts for 10% to 20% of national wealth. In the US, some businesses and business owners contend that the US economy lags due to "regulatory and/or tax uncertainty." However, most objective economists point to the lack of demand by US consumers as being the greatest drag on economic expansion and job growth. Thus a vicious cycle of its own anchored by a relatively heavy burden upon middle and lower income classes, (as opposed to regulatory/tax burden upon businesses and higher income individuals). Read Blog for Film: "Austerity is Killing Jobs & Economic Health"
A Steady Trend toward Income Inequality & Greater Wealth Gap:
According to UN News Centre: Trends over the last 30 years show income inequality increasing both within countries and between them, UNCTAD says in a news release. The share of wages in total income has fallen in most developed and in many developing countries, including by five percentage points or more in Australia, the United Kingdom and the United States, and by 10% or more in France, Germany and Ireland. The richest 1% of the population in several developed countries now accounts for 10% to 20% of national wealth. The Report notes, however, that governments can use fiscal and labor market policies to reduce income inequality.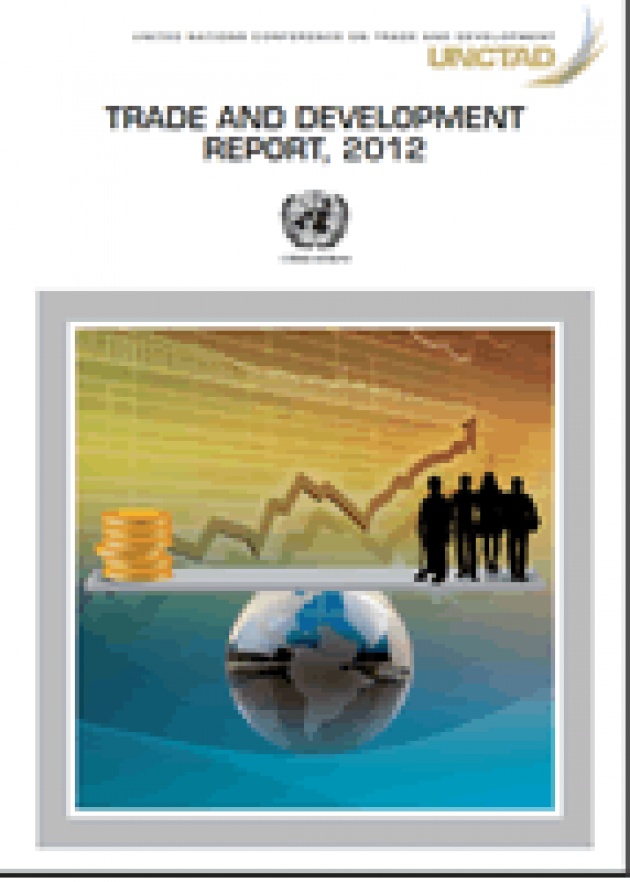 Causes of Economic Growth & Education:
There are also longer-term benefits in education, economic contribution and citizenship participation. More even income distribution also pays off over the long term, it contends, because high inequality deprives many people of access to education and credit, and prevents the expansion of domestic markets. Over years and decades, that amounts to an enormous waste of a country's economic potential. "Thus, a better income distribution pattern would help stimulate and sustain economic growth in the short run and would provide stronger incentives for investment, innovation and job creation in the long run." See our Blog "Will Austerity Lead to Eurozone Losing 4.5 Million Jobs Over Next 4 Years?".
The Report warns that fiscal austerity measures are negatively impacting real economic growth - which is slowing in all regions of the world. Hamstrung in part by austerity measures that are hampering demand in the major developed-country markets, thus cutting the export prospects of developing countries," economic growth in Asia to Africa to Europe and the Americas faces an uphill climb. Global growth fell from 4.1% in 2010 to 2.7% in 2011, according to the report, with a further decline expected by UNCTAD – to below 2.5% – in 2012. Read "Lower Growth Prospects-Higher Risks for Global Economy .
Ambassador Muhamed Sacirbey - FOLLOW mo @MuhamedSacirbey


Facebook-Become a Fan at "Diplomatically Incorrect"








Twitter – Follow us @DiplomaticallyX







For many further current news event articles, see our popular video blogs at "International Financial Crisis" Channel