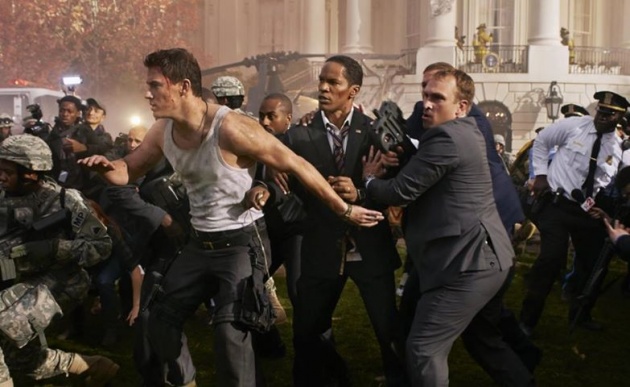 So we all know that "White House Down" flopped on its debut, earning a disappointing $24.8 million on a reported $150 million budget! Yikes! But now, the action flick starring Channing Tatum and Jamie Foxx is facing more drama.

This time it's from the conservative right.

"White House Down" just can't get a break.

According to THR, conservatives were celebrating the film's low debut.

In the movie, Foxx stars as our president who must take a stand after a group of old, white conservative politicians become unhappy with the POTUS decision to withdraw troops from the Middle East.

Everyone from ConservativeTimes.org to ChristianityToday.com called the movie liberal propaganda. Christian Toto, conservative reviewer for Brietbart accused director Roland Emmerich of "dumping ideological sludge atop his bloated disaster films."

Maybe Toto was talking about Emmerich's "2012?" Certainly not about "10,000 B.C." Or maybe the global warming cautionary fable "The Day After?"