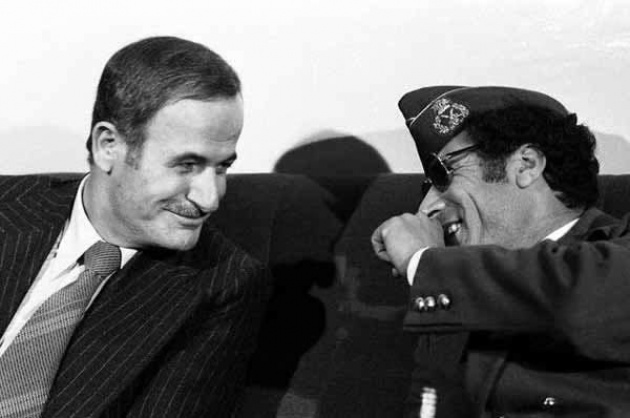 Syria's Assad, Libya's Gaddafi and Iraq's Saddam Hussein maintained some of closest relationship with Milosevic's Serbian Regime during the war against Bosnia & Herzegovina (BiH). While I was representing BiH before the UN, these regimes may have offered lip service on behalf of a fellow "Muslim people", but their diplomatic maneuvers were in solidarity with the brotherly Slobodan Milosevic regime in Belgrade.


Moscow now will highlight the purported links between Kosovo's still fledgling government and the Syria Opposition, both opposed by Russia and presumably endorsed by the US and NATO allies. Reports have been cited of coordination and perhaps more - has Kosovo been a training base for Libyan and now Syrian rebels? Gaddafi and purportedly Assad's Regime have also employed Serbian mercenaries. Moscow has called for an extraordinary meeting of the UN Security Council that would presumably introduce statements cited by media from Syrian opposition leaders: "We come here to learn. Kosovo has walked this path and has an experience that would be very useful to us in terms of how the different armed groups that formed the KLA organised themselves."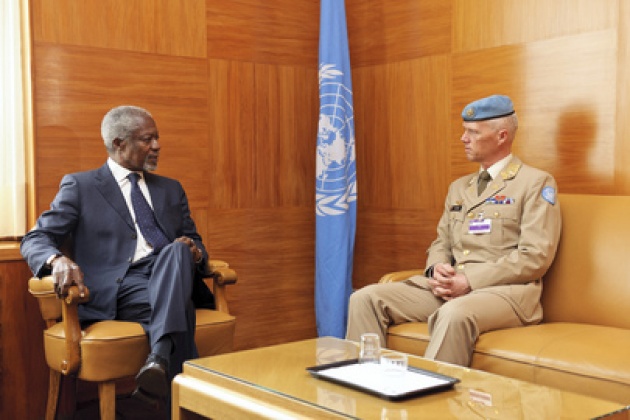 According to UN Security Council Report (What's in Blue), the UN Security Council meeting scheduled for Tuesday June 17, 2012, will also bring the issue of the recent murder of two Serbs in Kosovo, including one who acted as leader of his community in the newly declared independent country (which still is blocked from UN membership by Russia on behalf of Serbia and continues to be under a UN peacekeeping-"rule of law" UN mandated mission). The murders are a potentially serious consideration; however the UN Mission in Kosovo has not completed its investigation and/or proposed any action. Thus Moscow is most likely seeking the UN Security Council meeting as means to probably highlight what it wants to project as links between "terror" groups, (KLA and FSA), and deflect tremendous pressure by most other Council members to renew UNSMIS (UN Observer Mission in Syria) with Chapter 7 authority that ultimately could impose sanctions upon Assad's Regime. Not so coincidentally, UNSMIS is scheduled to expire this week, July 20, 2012 - Moscow wants to renew unconditionally for an extended timeframe while "Friends of Syria" including Washington and NATO allies only want a shorter extension, and review of implementation of the Annan Plan with potential sanctions for failure/violations outlined in the Resolution. The Kosovo "debate" is not expected to garner any concrete action/resolution/statement from the UNSC; however the maneuvering/debate at UN Security Council indicate that Moscow perceives both Belgrade and Assad's Damascus as proxies. Further, Russia and probably Assad's Regime see the current UNSMIS mandate/mission as consistent with their objectives in deflecting a more concerted international effort in Syria while providing enough room to continue the crackdown against Syrian opposition. See our Blog for Film from last week : "Will UN Security Council Extend Syria Observer Mission?".
Ambassador Muhamed Sacirbey - FOLLOW mo @MuhamedSacirbey


Facebook-Become a Fan at "Diplomatically Incorrect"








Twitter – Follow us @DiplomaticallyX







See more at our Popular Video Blogs & Current News Event Articles – www.diplomaticallyincorrect.org