In this text i would love to write about my favorite male actor. I am sure you have heard about him, and you have seen some of his movies. He was a gangster we loved, and he was a crazy doctor who was helping people to kill themselves, he was even Salvador Dali...
You guess, I am talking about Al Pacino.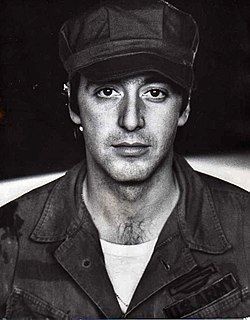 Young Al Pacino
Credits: Wikipedia
"I am from the South Bronx, I do not need a bodyguard"
-Al Pacino
Al was born in New York on 25th of April, 1940. When he was only two years old, his parents got divorced, and Al moved to Bronx with his mother, where they lived with her parents. His father moved to California, where he opened a restaurant "Pacino's Lounge".
Al was always very proud of his hood, and many times he was telling about useful things that he learned in the Bronx.
While he was still a child, he attended acting school, and he was one of the best students there.
In 1972., Al appeared in movie "The Godfather", where he was playing Michael Corleone. That role brought him fame. That was the end of one stage of Pacino's life, and beginning of another.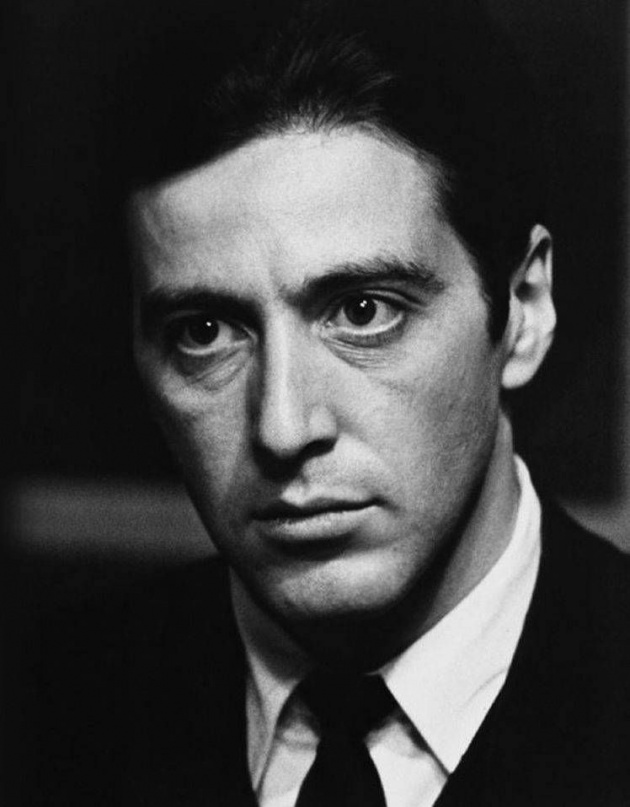 Al Pacino as Michael Corleone in "The Godfather"
Credits: Wikipedia
Al Pacino, after ''The Godfather''
After his role in "The Godfather", he was acting in all other parts of this movie, and in many other great movies, that are popular all around the world. For many roles he was nominated for Oscar award, and he got it for his role in movie "Scent of a Woman".
We remember him as a gangster from "Scarface", "Carlito's way"... but he was acting in many comedies and he was really great. He acted in so many great movies of all genres, but he was also acting in some movies that are not even good, but no matter is the movie good or not, every Al's role is more than great. It seems like he was born to be an actor.
Most people remember him as Tony Montana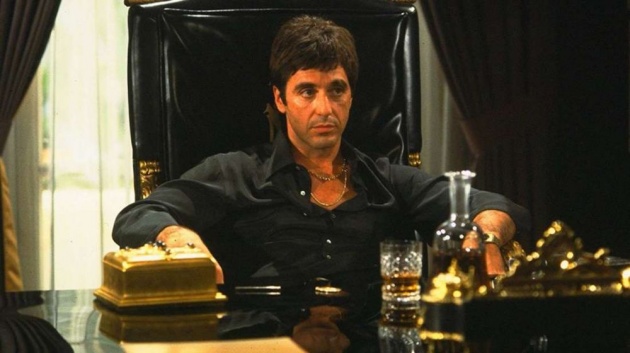 Al Pacino as Antonio Tony Montana
Credits:Mental Floss
Most people remember Al Pacino as Tony Montana from "Scarface". It is American crime movie directed by Brian De Palma, and written by Oliver Stone, made in 1983. This is a remake of 1932 movie, of a same name.
Movie was released on December 9, 1983. At first critics was not very good, and later ''Scarface'' became one of the most popular movies of all times.
Movie follows a life of Cuban refugee Antonio Tony Montana.
Tony arrives in 1980s Miami, he has nothing, and he wants to have everything. In the movie we can see how he become a drug king in a very short time, and how he lost everything he had, in no time.
In this movie you can see that you can have everything, if you put enough efforts in that, and you can loose everything if you decide to break the rules. Of course, rules are not made by you, and they are very strict.
Unfortunately, in this movie you will not see how to become a person who is setting rules.
Al gave his maximum in this movie, he did a really great job. Everything is perfect, his gestures, his Cuban accent, his moves... While you are watching this movie, you do not feel like you are watching a movie. It seems to you like you are there, and like everything is real.
If you have never seen this movie, I recommend you to watch it, you are going to like it. ''Scarface" is not just one more movie about rise of some gangster, it is a movie with a very strong message.
It is not over until you get in the train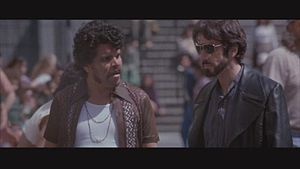 Al Pacino as Carlito
Credits: Wikipedia
In the movie "Carlito's Way" we see a criminal that want to change his life, but it is not that easy as he thinks it is. He is giving his best to forget his past, but his past does not want to forget him. And, when he thinks he changed his life, his past comes to visit him.
This movie will teach you that your past is not dead, it is as alive as you are. And it may kill you. Because of that, you need to be extremely careful when you are making decisions, any of them can change your life. Can take you to the top, but also can take you to the bottom.
Pacino's best quotations
Now, I am going to share with you some of his best quotation. I hope you are going to like them.
It is easy to fool the eye, but it is hard to fool the heart.
This is true. You can fool your eyes, but you can never fool your heart. Your emotions are going to stay inside of your heart, and you can not do anything to change that. No matter what you are doing, you are not going to fool your heart.
I am an actor, not a star. Stars are people who live in Hollywood and have heart-shaped swimming pools.
From this one we can see that Al is actually very modest person. He is not one of those surly stars that want to have a lot of attention 24/7. He is an ordinary man who is living an ordinary life. Al do not need heart-shaped swimming pool, car made out of diamonds, or golden cell phone to feel good. He is doing job he loves, and that is enough to him. Acting is just a job, like all other jobs.
Money makes your life easier. If you are lucky to have it, you are lucky!
Unfortunately, this is true. All of us need money. If we do not have money, we can not be happy. I know, we can not buy happiness, love, family... But we can buy a house, car, cell phone... and we need all that things. Money is not enough to be happy, but it is enough to be unhappy.
I have never liked the recognition, the questions, the publicity. I have often felt like running and hiding.
This is one more that proves how 'normal' he actually is. He does not want to be famous, he just want to do his job, just like any other person.
Shakespeare's plays are more violent than ''Scarface''.
This is actually true. In almost all Shakespeare's plays we can see so many violence, people are killing each other on some very brutal ways...
Now, I will write a couple quotations from some movies, that i personally love.
On any given Sunday you're gonna win or lose. The point is-can you win or lose like a man?
This is quotation from movie ''Any God given Sunday''. And this is actually true. All of us are wining and losing all the time. Point is how are you going to win or lose. What you have done, and what you missed to do.
Vanity, definitely my favorite sin!
Quotation from "Devil's Advocate". In this movie AL is devil himself, and his favorite sin is vanity. Be careful next time, maybe you should be more kind and more modest next time. Vanity will bring you a lot, but it is also going to take a lot. It is up to you to decide what is most valuable.
And, that was all for this blog post. Please, tell me in the comments below what do you think about Al Pacino, which his movie you mostly like, and which his quotation is your favorite one.
Thank you for reading this post.
Love you all!