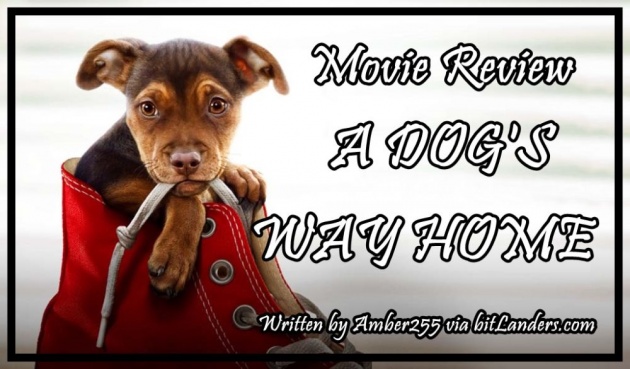 Movie Review: A DOG'S WAY HOME- Photo credit: dailymotion, edition by Amber255 via bitLanders.com
A DOG'S WAY HOME thrilled not only the hearts of children but also by adults - those who have ever loved the dog. Charles Martin Smith, a filmmaker who is famous for his films about the friendship between humans and animals, presented a film about the dog Bella - a warm story for the family.
With awesome films about boy and dolphin friendship from Dolphin Tale, Charles Martin Smith returned to a topic that started his career as a director - with stories of the best human friends. He screened the story of William Bruce Cameron, the author of A Dog's Purpose, who became a bestseller, about dog Bela, her attachment to her host, and the desperate wish to live together.
Heartwarming, mildly funny, and occasionally thrilling without ever being anything more than just fine.

Credit: ew
Such a tandem of professional film co-authorship, united by one goal to show the dog's natural life through the main theme. The dog's devotion and love for a human friend allowed the film A DOG'S WAY HOME to seem very real, sincerely sympathize with and empathize with the wonderful pit bull Bella, her human and animal friends in all the incredible adventures and incidents.
Bella made a 400-mile trip to return to her beloved host. In the film, you will see how much can happen in life in time, when you get separated from close people.
Adventure film A DOG'S WAY HOME, official trailer - Video credit: youtube
The Plot
Bella was still a small dog when she settled down with Lucas (Jonah Hauer-King). Lucas, who loves animals very much, rescues the puppy Bella (voice of Bryce Dallas Howard) from death and takes her to his home. Lucas and Bella immediately became the best friends.
The police do not allow the loving owner to keep a large breed dog in his house, so he decides to move and sends Bella to another state. But Bella didn't understand it and was very sad. Always looking for her best friend, she once strayed too far away from home. The unfamiliar people sheltered in a lost dog, but they lived far from the real home of Bella.
Though her new friends were good and kind, Bella longed for Lukas every day. One day, without understanding that more than 600 kilometers of road await her, Bella decided to go on a trip. But Bella is not discouraged - she is sure that she will be able to return home because love cannot stop even if it is a love of a dog and owner.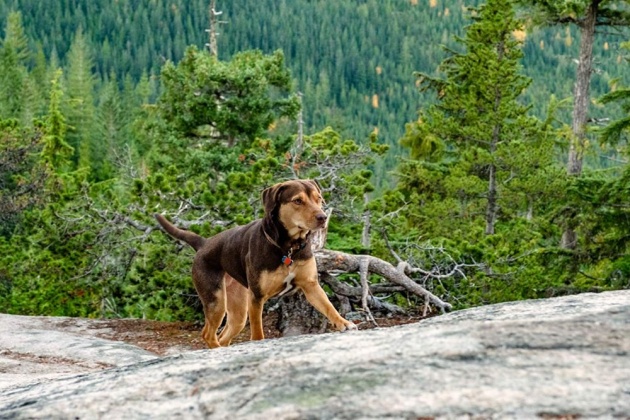 Films about animals: A DOG'S WAY HOME - Photo credit: imdb
The Content
For a long time, we had not any films about animals who would play the main role. The generation brought up on films like Babe, Free Willy or K-9 managed to grow up. From the last pictures of this kind, we can note maybe only Hachi: A Dog's Tale, and that one came out ten years ago.
At the same time, there were noticeably more stories about our smaller brothers in animation on the screens - we can recall the super popular Zootopia and The Secret Life of Pets. But no matter how complex plots, charismatic characters, and cute situations are laid in them, they are still not capable of evoking the same emotions as real animals. Animation inevitably humanizes the pets, but without live actors to tell about the love between a man and his pet is almost impossible.
The fact that the film itself is simple and naive is just as irrelevant as the main character is a dog: for a young dog that is driven only by a sincere feeling, these are quite normal properties. The film performs its task - shows a touching and sweet story that can squeeze a tear out of particularly sensitive viewers.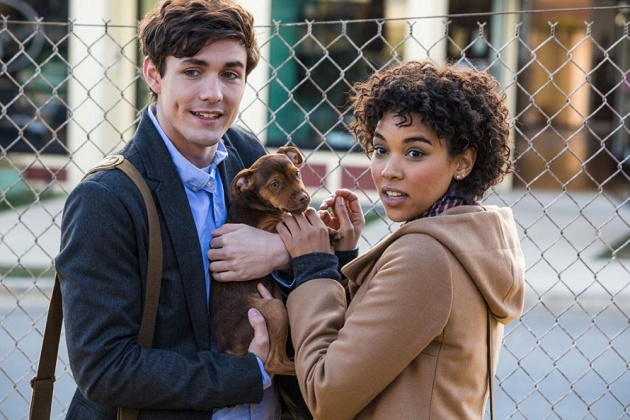 Film for Children: A DOG'S WAY HOME - Photo credit: imdb
To be delighted with the puppy tricks on the screen, it is not necessary to be a child to shed tears; you sometimes only need to press on the necessary painful points, the touching Achilles heels: history is as old as the world. This, in fact, the director Charles Martin Smith done in this film.
However, upon careful viewing, it turns out that director Smith and his writers have the ambition to make a movie that can melt the heart of an adult who has come to a movie with the children exclusively for the company. And Smith, you know, turned out pretty well. His Bella is a clever and sensitive animal that accomplishes the feat, at first glance, incredible.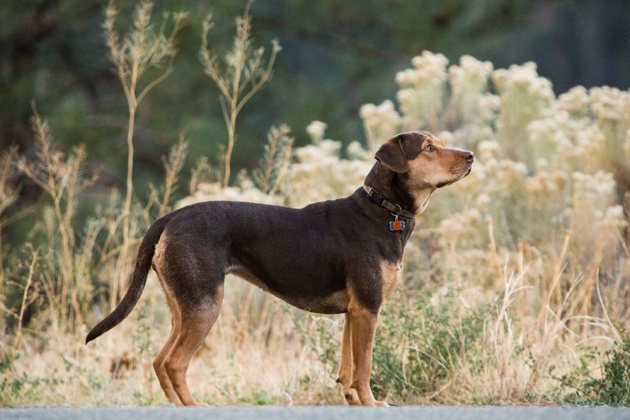 Drama films about dogs: A DOG'S WAY HOME - Photo credit: imdb
A serious problem of the picture is the presence of many wild animals, which for obvious reasons were made with CGI-models. No matter how colorful they are drawn, in a frame with a real dog, virtual animals still cannot compete. Moreover, their storylines could have been completely abandoned without the slightest semantic loss.
However, the A DOG'S WAY HOME project is much more childish. And it should be considered from this point of view, otherwise many conventions and characters may seem ridiculous. Only in the format of children's movie is possible a stupid and angry policeman whose goal in life is to catch a nasty dog. Only here nobody is surprised by the laws by which it is impossible to demolish a barn if a cat family has settled in it. And only in the children's film, the dog does not change in two years of nomadic life. Well, and the friendship of the pit bull and forest cougar, in general, is hardly in need of comment.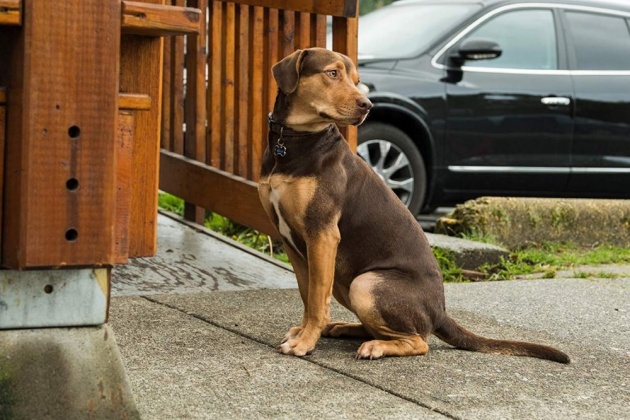 Family film: A DOG'S WAY HOME - Photo credit: akeratos.wordpress
Nevertheless, by the standards of children's cinema, A DOG'S WAY HOME is almost perfect. It is very kind, and teaches this kindness a small viewer - teaches tolerance and attention to those who are near. It helps to see the world with the devoted eyes of a shaggy pet and unambiguously hints that if you meet a creature that is not like you, that if your tails and paws differ in shape and color, this is not a reason to growl at each other.
Unfortunately, all is not well in the finale scenes: Bella comes to the long-awaited city somehow very suddenly, and the meeting with the owner could be more emotional. But these are already technical details, and you can close your eyes to them, especially since there are not so many children's films. Especially those who help to love our furry brothers.
The film narrative of the painting A DOG'S WAY HOME is conducted on behalf of the main character - the tireless and cheerful dog pit bull Bella - which gives an additional, and perhaps the main, very powerful effect of immersion into the dog's daily natural life.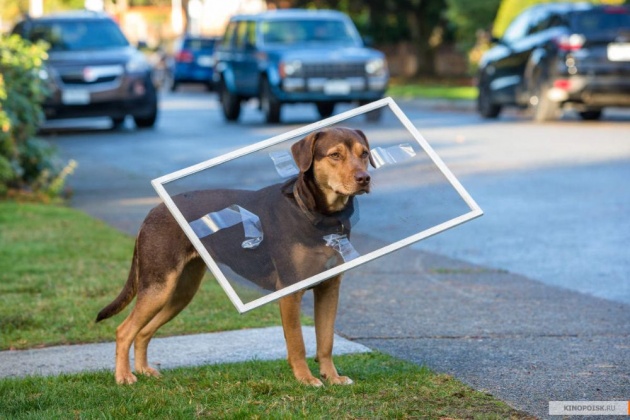 Films about animals: A DOG'S WAY HOME - Photo credit:portalultautv
The Characters
From spending nights under the benches to a satiated and full-fledged life is just one step. The dog Shelby experienced this. Animal shelter workers found Shelby when she was looking for food at one store in Tennessee. Their attention was drawn that dog constantly waved her tail and, despite the extremely lean shape and survived hunger, seemed in a good mood.
This meeting turned her life upside down, and soon Shelby became a lover of Hollywood - we see her in a cinema at the adventure film for the family A DOG'S WAY HOME. Shelby plays Bella in this film. At the end of the filming, Shelby has found her other fun activity - she is now helping her children at the University of Kansas Medical Center.
Bella's love and devotion to her friend, Lukas, knows no boundaries and barriers. By coincidence, Bella is very far from her master. And overcoming the way back, that is incredibly difficult, full of funny but mostly cruel adventures, she returns to his friend.
The difficult road is two years long, where Bella had to live on her own for a lifetime full of anxieties and dangers, but Bella was able to run hundreds of kilometers and return to her friend. She did it because loyalty and devotion are in her blood, like any other representative of the canine world that once met, felt the kindness and care of a human friend.
Drama films about dogs: A DOG'S WAY HOME - Photo credit: pictame
Almost all the animals that fall into the frame are charming: Bella, mother-cat, beautiful puma. The only exception is the wolves, but they quickly get what they deserve and find themselves behind the plot.
There are strictly positive heroes, first - Lucas, who works in the hospital and lives with his mother, who, at the risk of running into legal trouble, feeds the cats. And there is a cynical, petty villain, who for the sake of short-term material gain, not considering any moral considerations. He not only deceives the permission to demolish a dilapidated building, where there are supposedly no animals left but also goes for open villainy - to bribe an employee of the service for catching stray dogs. But on the whole, kind individuals anyway are more - many of those who Bella met in a long way did not refuse to help her.
More or less the ambiguous character is the vagabond who picked up Bella to efficiently beg alms from passers-by, but first of all, from the need to stifle the feeling of irresistible loneliness, to gain at least some kindred soul in a huge world.
Check Querlo Chat about Captain Marvel movie:
The Technical Side
There are very serious complaints about computer graphics: cute painted animals still look too computer's, and this is definitely not a plus. Using a real cougar, of course, would have led to other risks and difficulties for the film crew, but the computer graphics in the film are very poor: close-ups of the painted animal simply look unnatural and confusing.
And yet, despite such things, the story is meaningful and visually beautiful.
Of course, not everyone will appreciate the sentiment of intonation prevailing throughout the story. This implies adherence to the principles of melodrama, sustained fairly consistently.
The dog's journey allows viewers to evaluate the magnificent landscape of the area several times per film. A sense of natural grandeur is emphasized by juicy shots.
Soundtrack - not memorizing. I cannot really say anything about it because I forgot even the tracks from the movie. And if they are forgotten, it means that it is not so atmospheric and brilliant.
A DOG'S WAY HOME - Cast (Bryce Dallas Howard, W. Bruce Cameron) - Video credit: youtube
The Collective Work Of Actors
However, with such an abundance of homeless animals on the streets of megacities, the author warns: it is not enough to have the desire to help innocent sufferers, you also need to think about your actions. Therefore, the roles of human actors are transformed into second-rate performance.
There is nothing special to say about the acting cast, and it is not necessary, because all the attention is focused on the central character. The main role here is given to Bella. Bryce Dallas Howard gave own voice to this great dog. So, Bella is a real star here.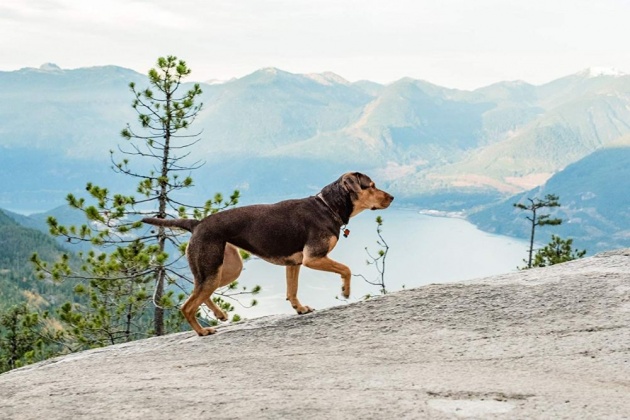 Family film: A DOG'S WAY HOME - Photo credit: twitter
I liked the actor John Hower King who plays Lucas, Bella's host, an actor with the appearance of a very kind person. Looking at him, you willingly believe in his love for animals. This is very important because according to the plot, he carries food to homeless cats and dogs every day.
All other actors are not bad and not good. Actually, I have no particular impressions about them. For such a project, they were standard.
We see Ashley Judd, Alexandra Shipp, Edward James Olmos, Chris Bauer, and many others.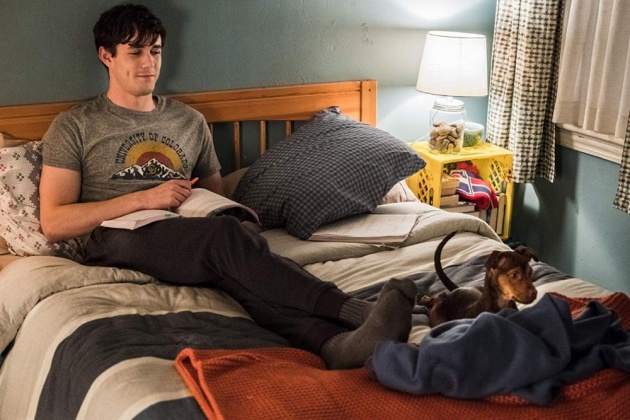 Film for Children: A DOG'S WAY HOME - Photo credit: twitter
On A Final Note
A DOG'S WAY HOME is an extremely warm story of friendship for the family.
Despite all the shortcomings, A DOG'S WAY HOME is an excellent film for family viewing, which once again reminds of the importance of careful and responsible attitude to animals, including homeless ones. I hope that such films will cause a well-deserved interest and will no longer disappear from the big screens for decades.
After watching the unusually touching film A DOG'S WAY HOME, you will certainly be visited by a feeling of boundless love for the entire animal world, and an irresistible desire to have a pet. And those who already have their faithful home friends will feel pride and complete happiness.
The film with all its imperfections is another story about the care of a close one for his close one, even if care is only mental, and the owner is hundreds of kilometers away. This is a film about friendship when it's hard to be friends because there are much more divisive factors than unifying factors.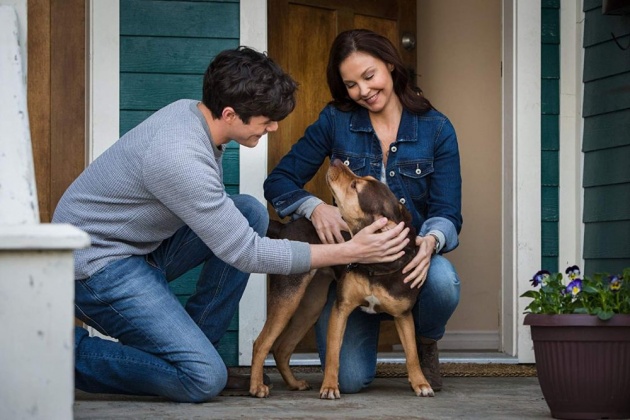 Movie Review: A DOG'S WAY HOME - Photo credit: imdb
Whatever it was, A DOG'S WAY HOME does not cause rejection: even if there is not much of originality in the film, and it sometimes falls into some very naive simplicity, the film appeals to the best feelings of the viewer and helps to keep faith in humanism.
Smith's film looks like a window into a world where the good happens more often than bad, and kindness, mutual assistance, and love always help even in the most desperate situations.
So welcome, A Dog's Way Home. You're a competent, big hearted and occasionally quite charming film.

Credit: stuff
My rating: 7.0/10
Rotten Tomatoes: 6.2/100
Metacritic: 50/100
Critics average: 73/100
IMDb: 6.6/10
HAVE FUN!
**********************************************************************************************
Thank you for stopping by and reading my blog
2019, All Rights Reserved.
You are very welcome to join Bitlanders and share your valuable knowledge and opinion.
***********************************************************************************************