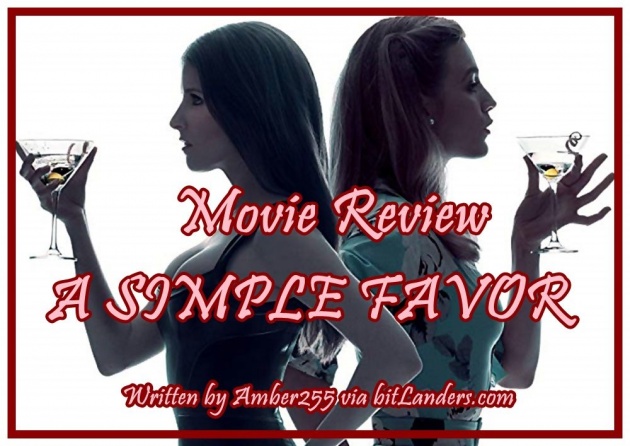 Movie Review: A SIMPLE FAVOR - Photo credit: imdb.com, edition by Amber255 via bitLanders.com
The American film director Paul Feig returned to the cinema screens in last autumn, presenting an unusual film for this director. Until now, the director of the comedy genre in the cinema world has decided to put his hands on the psychological thriller A SIMPLE FAVOR created by the novel of the same name by Darcey Bell. It's a film from the IMDb list of 50 best movies of 2018.
It is also worth noting the tendency of the director to choose the main roles that again were given to the female gender.
Kendrick and Lively have never been funnier, snapping one-liners at each other like elastic bands; the script is hyper-alert to the undercurrent of competitiveness between stay-at-home and working mums.

Credit: theguardian.com
Even before the first shots, there was a speech in the public sphere that the creation of this film will be a challenge for Paul Feig and his scriptwriter team. Often creating films based on written thrillers, there is a risk that, without creativity and a strong vision, the pages of the dry book is not easy to fit the screen.
I should admit that I didn't even look at the director's name before watching it, but when I found out that the director is Paul Feig, now I have no doubt that he is the perfect creator of Hollywood's stylish and professional films.
A SIMPLE FAVOR, Official Trailer - Video credit: youtube.com
The Short Story Of The Movie
The life of Stephanie (Anna Kendrick) changed on the day she met the exclusive personality: Emily (Blake Lively). Stephanie, who writes a computer diary, is fascinated by an elegant, wonderfully beautiful and mysterious woman from the very first meeting - the way she wants to be.
One day, during a mysterious call, Stephanie asked for a small favor, Emily disappears. The worried blogger starts looking for a girlfriend, but Emily seems to have disappeared without a trace. Neither her husband nor the police involved in the search is able to detect the slightest hint of her disappearance.
Desperately trying to find any hint what could happen with her friend, Stefanie begins to take an interest in Emil's past and gradually starts to emerge a completely different picture of a new friend.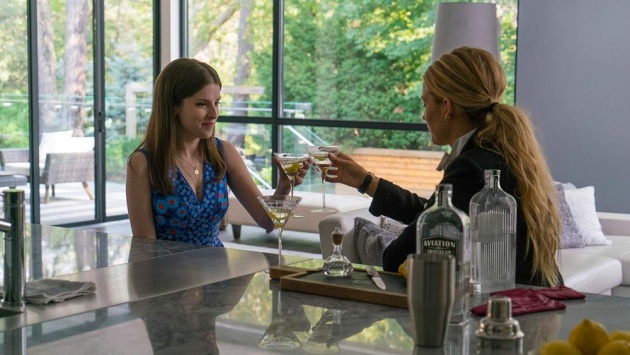 Crime film A SIMPLE FAVOR - Photo credit:topsimages.com
The Content Of The Movie
Curiosity and the wish to find out all the secrets will be the main engine of the movie A SIMPLE FAVOR. How and why it occurs only to the unhappy women in the movies of similar genres, and before that - in the novels, it is difficult to say, but the result is usually intriguing.
The movie script is written by the book. Each section of the book in the film is separated by the
broadcasts of Stefanie's blog. Since the book is over 300 pages, it is obvious that some side stories or characters had to be abandoned, but the film's scriptwriters worked very well, so there is no shortage of them when watching the movie.
Still, the script has one major drawback of bad thrillers - showing an object or character telling a sentence whose meaning unfolds later, which gives the impression that it should be a very important moment, but its purpose is meaningless, and it is used only as a moment to shock the viewer.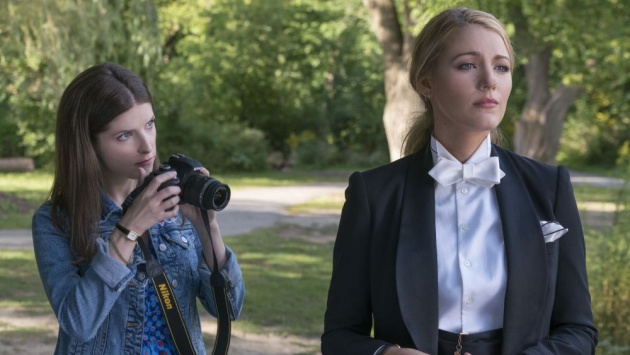 Movie Review: A SIMPLE FAVOR - Photo credit: bloglikes.com
The book, basis of this film is a pure thriller. The film's director is mostly known for his comedies, and he did not direct different genre films from the very debut, so it's not surprising that he tried to inflate this thriller with his own style of humor.
Sometimes it is effective and helps to relieve tension, and sometimes it looks like a scene from a separate film, and the tones are totally inconsistent with what is happening in history and what characters do. This is the smallest issue in the film, and the pace of the movie looks much stranger. Within two hours, this film is able to move from comedy to thriller, to unintentional comedy and end up being just chaos.
The last few film's minutes are too absurd and foolish that I was surprised and hardly believed if it's the same film I watched just half an hour ago. And while the end is illogical, stupid, and absurd, it was my favorite part of the movie, because, without it, the film could have been an ordinary average thriller, that now stands out from the most thrillers for its chaos and left a big impression.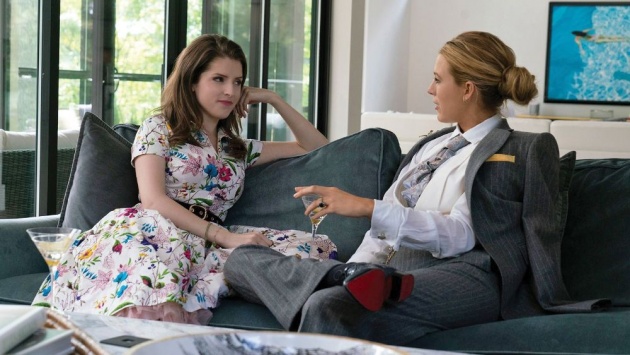 50 best movies of 2018: A SIMPLE FAVOR - Photo credit: fromimpressions.blogspot.com
Although the end of history may be a bit predictable, macabre, even as a mockery of losers, on the whole, even such a solution seems playful and very suitable for the band itself.
You should not miss any seconds in the second half of this film because unexpected turns happen at such a crazy pace that the audience does not have time to think about whether everything is logical because something unexpected happens again.
Of course, you don't expect anything very natural in this movie; it's a playful thriller-type movie whose main idea is to keep an intrigue, a secret behind the chess-based scenes. It's fun that a fairly mediocre story that a frequent director would have done into quite simple and an uninteresting story, in the hands of Paul Feig it turned into a stylish and intriguing story.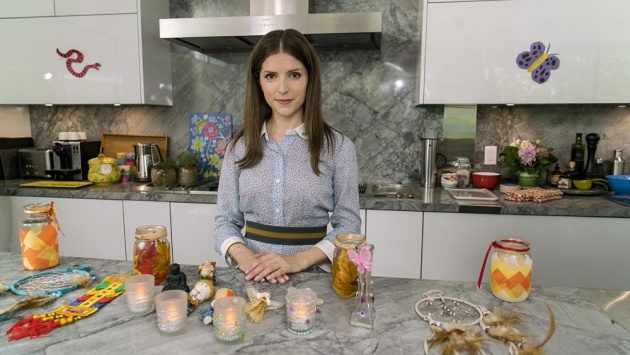 Comedy-thriller film A SIMPLE FAVOR - Photo credit: imdb.com
The Personages Of The Movie
The action and story of the film revolve around a lonely mom, Stephanie, who is kind and simple. Innocent and sweet Stephanie is an ideal mommy; she adores her child and provides all the conditions for him. She cares, loves attention, and even has her own blog where shares life experiences with other mothers.
Her face, constantly stunned by the lifestyle of a freshly baked friend, caused a smile, raising the degree of interest in the film. Watching Stephanie's personage is a pleasure.
The performances by Anna Kendrick and Blake Lively are so invigorating, so generous with pointed inflections and snappy gestures, that they fill the movie's good-humored, amply plotted emptiness.

Credit: newyorker.com
Emily is the complete opposite of Stefanie - rich, elegant and beautiful. Accidentally familiar women start spending time together and even become friends. Emily - bitchy and arrogant, perfect to the tips of the nails. The character of Blake Lively turned out to be tough, but at the same time funny.
In fact, these characters look great in a duet. Emily has a tremendous impact on Stephanie, and this fully reveals her character by the end of the film. She shows the qualities that she was afraid to show towards other people until Emily appeared in her life.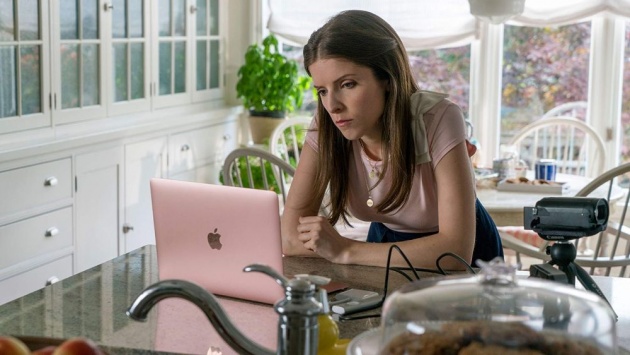 Comedy-thriller film A SIMPLE FAVOR - Photo credit: imdb.com
They both are spelled out in detail and endowed with completely different characters; they are completely different from each other, and that immediately catches the eye; however, this does not prevent them from becoming friends. And both, as usual, have their own skeletons in the closet.
But also, despite the fact that we learn about Emily gradually more and more, she remains incomprehensible and mysterious to us, and involuntarily we start to consider her as swindler or worse. Therefore, you start to worry about Stephanie. It seems that she, because of her naivety and simplicity, very easily got into the network of a potential villain. But despite the apparent simplicity, when Emily disappears without a trace, Stephanie begins an active search for a friend, which she manages better than any detective.
In general, these two characters turned out very cool; it is a merit of the writers and actresses.
And although there is almost no one hundred percent positive hero in the film, the viewer will easily find an object for himself to worry about.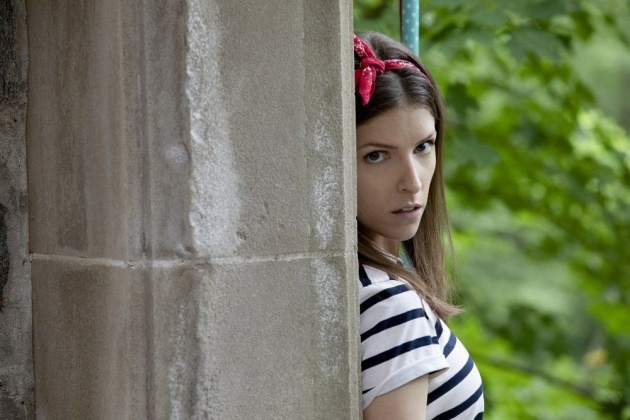 A SIMPLE FAVOR review - Photo credit: lakwatseralovers.blogspot.com
The Technical Side Of the Movie
Paul Feig is an industry veteran, all of his bands have been filmed qualitatively and have no major problems, but this film is his most impressive piece of work throughout his career. Many scenes are usually filmed (with camera movements or lighting), but it let to shine all other details.
The whole picture of the film is built on bright colors. This sets the tone for ease of viewing; all colors are unobtrusive, and it is pleasing to the eye.
Movie character costumes always look amazing, and at the film, dominates the theme related to the two main characters' clothes and their colors.
The music is simply awesome. It is also associated with characters, where the contrast of the musical tastes of both friends can be heard from the beginning, and everything is related to their personalities. I will repeat it from time to time: a good soundtrack - 50% of the success of the film. Oh, this French music has simply captivated me.
A SIMPLE FAVOR, Movie Ending Explained - Photo credit: youtube.com
The Collective Work Of The Movie
Already mentioned director Paul Feig has a directing gift to work with charismatic women, giving them enough freedom to unfold on the film screen in all colors. This time this privilege got actress Anna Kendrick and Blake Lively.
The performance is also of high quality; all three major actors in the film do wonderful work, where Anna Kendrick perfectly embodies the sweetest loser in the world. Blake Lively also plays great an unhappy, all-exploiting woman.
Blake Lively , in my opinion, is not so often able to embody such characteristic characters. She played more positive characters in the movies, and this time she coped just fine.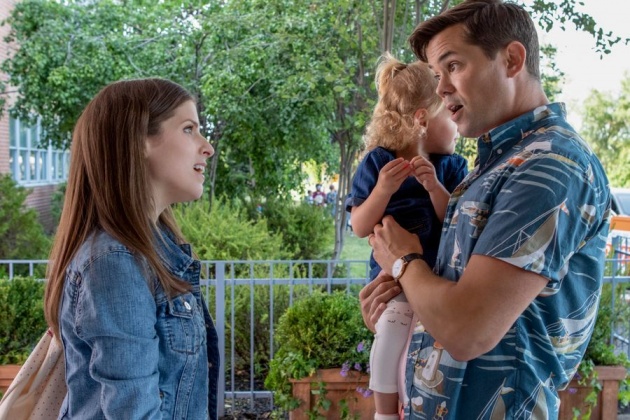 A SIMPLE FAVOR review - Photo credit: imdb.com
Both actors are not boring and by their performance intriguing with their characters.
Both of the actresses who embodied in their stereotypes take most of the movie time, and because of that, the second-rate characters will suffer a bit. There are just a few second-rate actors. Only the actor Henry Golding, who makes his first steps in Hollywood, is worth mentioning. He keeps a good balance between the two main actors.
The comedic talent of the first and the vibrant sexual energy of the second is one of the bases to which the other structural elements of A SIMPLE FAVOR are mounted.
All other actors in the film did not impressed or even played bad, but their time on the screen is minimal, so we don't feel their negative impact.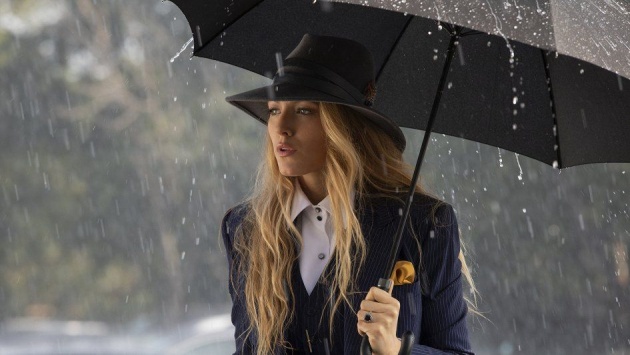 50 best movies of 2018: A SIMPLE FAVOR - Photo credit: topsimages.com
On A Final Note
A SIMPLE FAVOR, whatever its story looks painted by Hollywood templates, has its own distinctive character and charm. First of all, everything is stylish, tidy and, most importantly, unpredictable
It's a thriller which could freely be an average in his genre, but because of the director's and technical achievements, the spectacular actors' performances, and the crazy scenario it stands out from most thrillers.
It is not perfect, but it is one of the more original films that can be seen on the big screen.
A pleasant, bright picture pleases the eye. Good actresses on the main roles embodied two memorable characters completely opposite to each other. Watching is easy and interesting.
I really liked the film somehow, and I think it should look good for both mass film viewers and film gourmets who can and do enjoy the stylish kitsch that turns into an indicator of quality and art.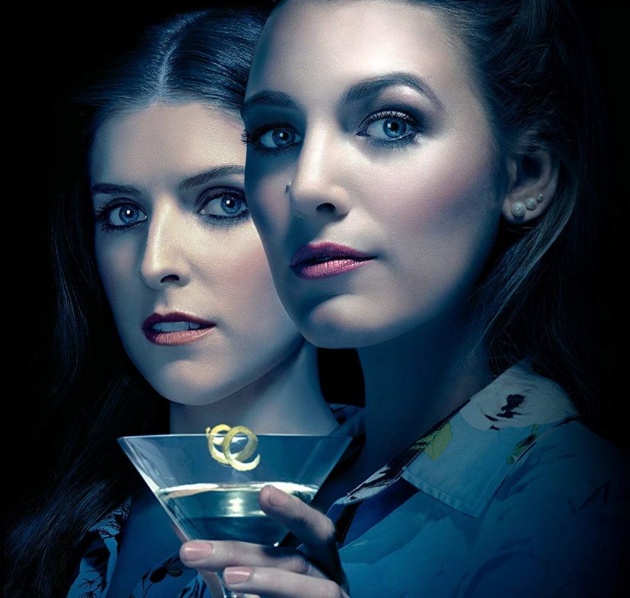 Crime film A SIMPLE FAVOR - Photo credit: trendtwitter.com
This is a well-written, well-tailored, dynamic story about terrible secrets that can destroy human lives. A story that is not afraid to seem ridiculous and simply stupid. It makes you laugh, cheers, touches, and surprises.
There is a place for accidental deaths, ugly corpses, and enough blood. All these frightening details, by the way, do not hide under cover of night but appear right in the light of day. The world of neat suburbs is not as glorious as the mammies, each of whom has unsightly skeletons in the cabinets.
Don't think about it. Just grab your bff and go. Get lost in the twist and turns. Admire the clothes and characters. Enjoy the music and martinis. It's not like anything that's come this way before. Go go go!

Credit: review from imdb.com
My rating: 8.5/10
Rotten Tomatoes: 86/100
Metacritic: 67/100
Critics average: 7.5/100
IMDb: 6.9/10
HAVE FUN!
**********************************************************************************************
Thank you for stopping by and reading my blog
2019, All Rights Reserved.
You are very welcome to join Bitlanders and share your valuable knowledge and opinion.
***********************************************************************************************