Movie Review - Maze Runner: The Death Cure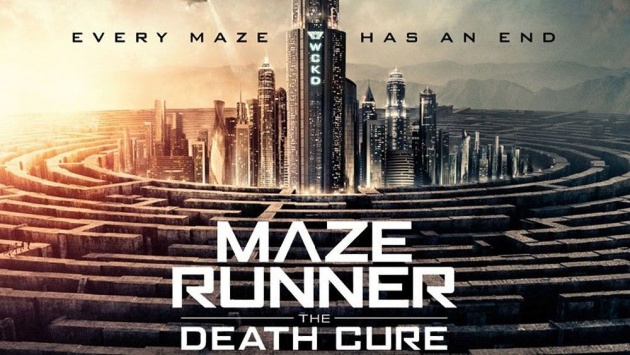 Image Credit: www.wfaa.com
✔ Introduction


Dear Friends, I hope you are doing fine and enjoying your time on bitlanders. Today, I have come up with my another new blog with the title of "Movie Review - Maze Runner: The Death Cure" which is a movie review of newly released Hollywood movie based on science fiction and action thriller. I liked this movie because it is in line with new trends of movies which people are liking apart from typical romantic movies. This movie is a very good effort in showing modern scientific technology to the movie lovers and is very informative as well as entertaining movie to watch. This movie has been directed by Wes Ball who is among the younger lot of Directors in Hollywood. The script of this movie is based on a novel The Death Cure which was written by James Dashner and published in 2011. This movie is a very good addition into Science Fiction movies and young viewers liked this movie all over the world. Previously, Maze Runner series movies made good business and that forced this movie producers to go on with this third and the final movie of the series. Their decision to make this movie proved to be very fruitful as this movie managed to make a very good business on the box office as compared to its budgeted cost.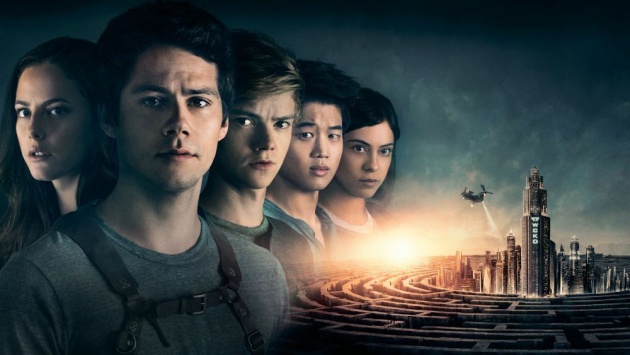 Image Credit: www.empireonline.com
This movie was released on January 26, 2018 in the United States under the distribution banner of 20th Century Fox. Some details of the cast of this movie is as under:
✤ Dylan O'Brien as Thomas
✤ Kaya Scodelario as Teresa
✤ Thomas Brodie-Sangster as Newt
✤ Will Poulter as Gally
✤ Nathalie Emmanuel as Harriet
✤ Dexter Darden as Frypan
✤ Giancarlo Esposito as Jorge
✤ Aidan Gillen as Janson
✤ Walton Goggins as Lawrence
✤ Ki Hong Lee as Minho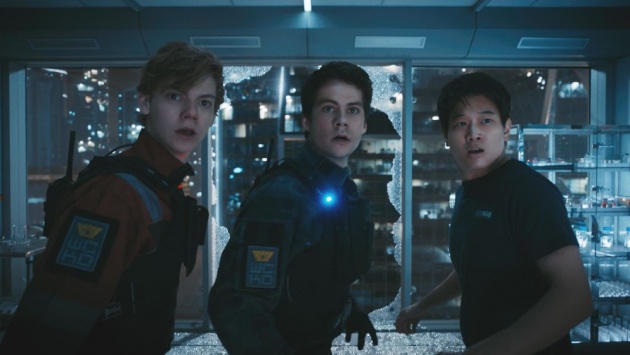 Image Credit: www.thehollywoodnews.com
It's stylishly shot, and sufficiently well cast to carry a little emotion. Given that unpromising source book, and following a delay of well over a year to allow O'Brien to recuperate from a serious injury sustained on set (thankfully he seems fully recovered), you might have expected for this series to fade out the way the Divergent sequels did. But by losing the worst plot elements (psychic links, your time is up), making it look great and focusing on the action, Ball and team have made this better than we had any right to expect
Information Source: www.empireonline.com
Video Credit: 20th Century Fox via www.youtube.com
✔ Plot Of The Movie
The movie begins as three main characters of the movie Thomas, Newt and Frypan are following a train in which they think their friend Minho is being captivated. They are following this train because there is a virus around the world which has infected and killed a large human population across the world. There are not many survivors or the people who have not been infected yet by this virus which is called Flare Virus. They have come to know that their enemy organization called WCKD wants to make a complicated and fruitless experiment on the people who have not yet been affected by the virus. However, when they search for their Glader friend Minho, he is not found in the train who was thought to be captivated by WCKD and was supposed to be on this train.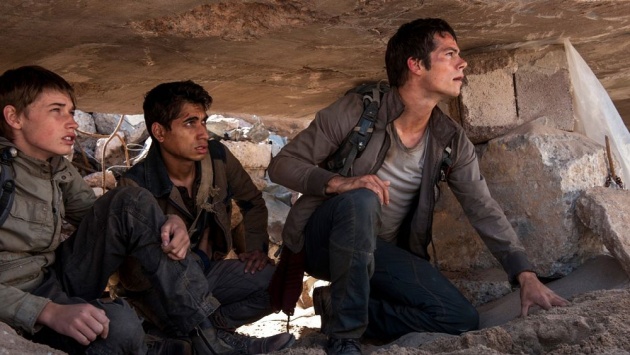 Image Credit: variety.com
The group comes to know that they can find their friend in the Last City where WCKD is trying to find the cure for virus, however, they are not treating the captives very well. There, they are caught by rebellion group who are also fighting against WCKD to enter into the Last City. However, among those rebellion group, they manage to convince one person Gally to help them enter into the Last City through a secret passage in order to find their friend and to save other Immunes. Later, having entered into Last City they reach the location where the immunes are and manage to find the serum which slows the process of Virus and is some kind of a cure. However, they have to leave quickly, as they have been spotted and chased by the enemy. Meanwhile, in the search of cure, Teresa finds out through blood test of Thomas that his blood can cure the Flare Virus victims.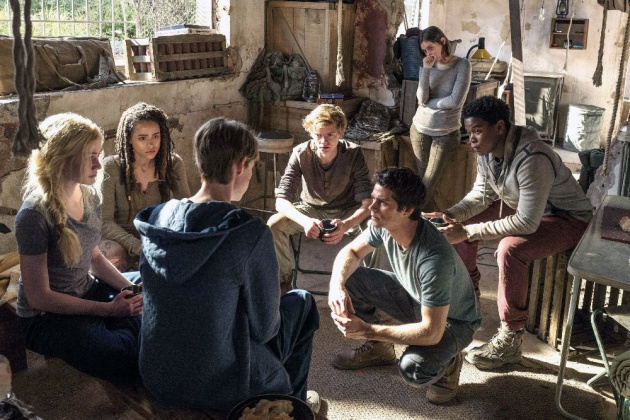 Image Credit: www.teenvogue.com
Newt had already got infected by Flare virus and he asks Thomas to kill him, however, Thomas can't do this and eventually, Newt kills himself. Later, Gladers team tries to find Thomas and also transmit a voice message to Thomas suggesting that he return to WCKD Headquarters. Having listened to this message, Thomas returns to WCKD and is taken to the lab where his blood needs to be extracted. Here, Janson fights with Gladers because he thinks that only a few people should be cured and not all of the infected victims. In this confrontation, Janson gets killed and Thomas and Teresa manage to reach the rooftop where there want to get air-lifted. However, only Thomas manages to get to the aircraft and Teresa dies as the WCKD Headquarters building falls down. Having finished this mission, the remaining team and Immunes reach safer location where the survivors can live safely and happily.
✔ Here is

Querlo Chat

for you. Isn't it fun to chat with a Chatbot ?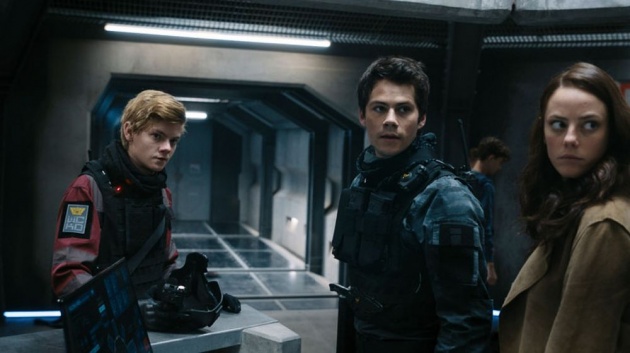 Image Credit: www.tabloidbintang.com
✔ My Movie Review - Conclusion
This action thriller movie "Movie Review - Maze Runner: The Death Cure" by the Director Wes Ball is a very good movie and it provides a lot of entertainment to its viewers. The picturization, camera work, locations and filming are very awesome factors and the team has worked pretty well to make this movie a reality. The ones who like to watch science fiction and action movies must not miss this one. All the actors performed very well despite being new actors in the Film industry. the computer work has been outstanding in this movie and use of technology was pretty awesome. The movie is making a good business because it has not disappointed the movie lovers and has provided good entertainment to them. The Cinematography by Gyula Pados has been remarkably very well which has entertained the audience and kept them interested throughout the movie's playtime. One of the best scenes is appended below in which the Gladers are trying to escape.
Video Credit: 20th Century Fox via youtube.com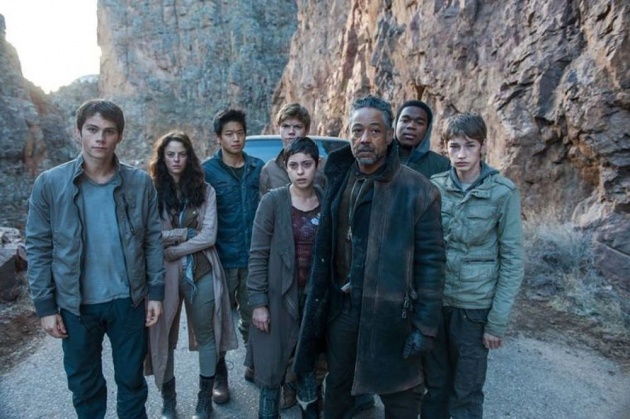 Image Credit: www.christiantoday.com
✿✸✔✤✪ - - - - - - - - - - - - - - - ✿✸✔✤✪ - - - - - - - - - - - - - - - ✿✸✔✤✪ - - - - - - - - - - - - - - ✿✸✔✤✪

Thanks for Reading.


This Blog was written by Rafaquat Noman (a Resident of Saudi Arabia and a Traveler) for bitlanders. This is the author's original work, therefore, please do not plagiarize.


DISCLAIMER: The contents of Blog above are that of the author and does not represent his company or agency. The sites, videos, and photos used in this Blog are for information purposes only and links are available for direct access. The author does not receive any monetary benefit from those companies or sites.
✿✸✔✤✪ - - - - - - - - - - - - - - - ✿✸✔✤✪ - - - - - - - - - - - - - - - ✿✸✔✤✪ - - - - - - - - - - - - - - ✿✸✔✤✪