Movies about Artificial Intelligence: MORGAN - Photo credit: jah992013.wordpress, edition by Amber255 via bitLanders.com
As you probably already read, bitLanders started AI-themed blogging, and we now must write only blogs and C-blogs about Artificial Intelligence. To me, it is an interesting topic, although I do not know how many blogs I will be able to write on one single topic. Of course, supporting bitLanders, I will do my best.
If you read my blogs, you know my weakness - movies reviews. I still stick to this hobby, so from now, I will try to write reviews of movies created about Artificial Intelligence. First of all, I start with those I already watched, and I may even search for a few I have missed, and I will take the time to watch some of them.
Artificial Intelligence! It sounds so intriguing, so mysterious, and even scarring. No one imagines still how it can change our world in the future, but I think, everyone will agree that it will surely change. It is already changing. Let's talk about movie MORGAN, created in 2016. It's a movie about an extraordinary girl created by people.
MORGAN, a science fiction film about AI, will delight fans of diverse tastes - the fans of thriller, fiction, modern technology, AI, and horror films.
MORGAN, Official Trailer - Video credit: youtube
The producer of MORGAN - legendary filmmaker Ridley Scott, who created American Woman, Alien: Covenant, and others. This time, the cult filmmaker gave the director's chair a younger colleague - director Luke Scott. So, are you ready to watch it?
The Plot
A secret laboratory somewhere in the American wilderness in the middle of beautiful nature. Here, a group of research scientists grows a new form of life - the human body, which should become perfect, having the complete set of functions of an ordinary person, with his inherent emotions and behavior. After an accident occurs in the laboratory, the company involved in this project sends a crisis manager to the laboratory to find the possible consequences on the spot.
The Crisis Management Consultant Lee (Kate Mara) must go to a specially protected area, explore and evaluate the mysterious circumstances of a terrible event. And the case is really extraordinary - at first glance, the newly created human Morgan (Anya Taylor-Joy), as it turns out, is not so easy and simple.
She is a masterpiece of modern technology created in a laboratory of scientists in a test-tube, which unfortunately turns against her creators. The girl is completely out of control - without fear, without guilt, she is sweeping everyone who is on her way, without any human emotion.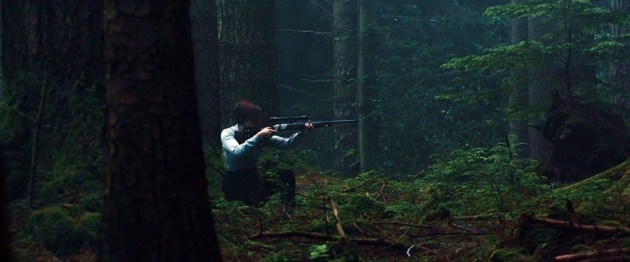 AI-themed blogging: MORGAN review - Photo credit: imdb
Why is she doing this? Lee should answer this question. Whether or not it needs to destroy or rebuilt this experiment of scientists will depend on her decision. Lee declares that Morgan cannot be trusted and needs to exterminate her.
The team does not want to do this because they raised Morgan and offered Lee to complete the project. Scientists inject Lee and leave it unconscious in Morgan's cell. They try to help Morgan and escape, but she kills most of the team members in various ways. Dr. Lui Cheng (Michelle Yeoh) apologizes for the project and claims that the project was part of a weapons program. She admits that giving the creation more emotion has become more difficult to manage her. Morgan throttles her.
Lee is able to escape from the cell and tries to stop Morgan. But she escapes with Dr. Amy Menser (Rose Leslie), which she sees as her only friend. Lee takes them to the woods, where a fierce battle between her and Morgan takes place until Morgan escapes. Lee will track her again, drown, and kill the remaining witnesses.
Company manager Jim Bryce (Brian Cox) announces that the Morgan project failed. When colleagues asked about Lee, he said the project was a success, and that she became a better Morgan model. Lee begins to move her hands as Morgan did before attacking her psychologist.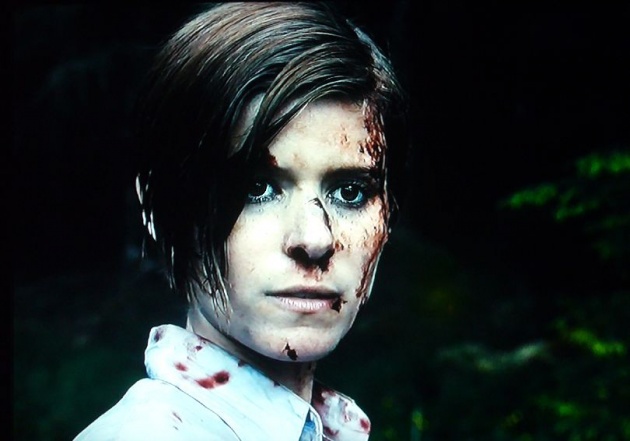 The movie about Artificial Intelligence: MORGAN - Photo credit: imdb
The Content
What is this movie about? A science fiction-based horror thriller about the people's' reproduction with changed DNA. The movie is a bit template: the characters are predictable, not very expressive. According to the content - the topic of a man making the correct biorobots is old but revealed in an unusual perspective.
The storyline is primitive, and as the film about all kinds of artificial intelligence, it seems quite poor. Of course, the film is somewhat pushed forward by the thriller, but it is too predictable, seen somewhere, but the culmination and outburst surprised.
The film does not have any terrible moments, and therefore, I could not name it as a horror movie. But there are many killings, and what is most interesting is that they are all different: people are shot and drowned, they are killed by breaking the neck, poisoned, and so on. In a word, in this part, director Luke Scott decided to show off his imagination. The few, rather brutal, action scenes are really keeping the viewers in suspense and decently transform the picture to the third act.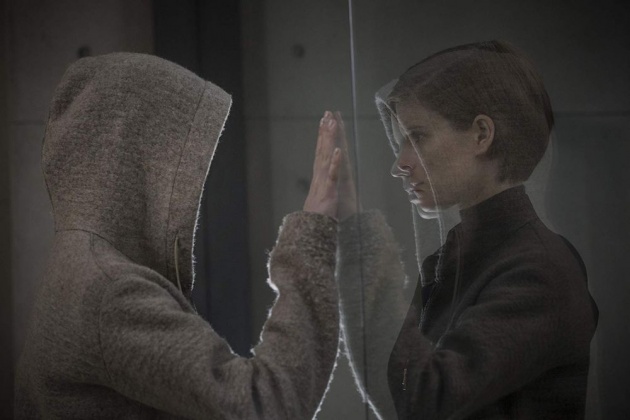 Action movie MORGAN review - Photo credit: cia-film.blogspot
The key phrase of the film - Morgan failed to overcome the limitations of the basic combat model. Pay attention to these words because they are the key to the result in the last minutes, allowing the viewer to see a good finale, thanks to which the movie gets a much more serious span in a couple of minutes than expected at first glance.
It is the case when it would seem a film with a dark beginning, and psychoanalysis eventually becomes an action, having a pragmatic outcome. And even if by the end of the film you already know how it will end, and you expect actions and events, it doesn't lose its appeal. This moment is a real pleasure.
The first half of the film is continuous positive. In the second one, where the action and disclosure of cards take place, I did not like the inconsistency of the image of Morgan: there she is cold-blooded, then a sentimental, then a calculating, then making elementary failures.
I liked the offshoots away from the main storyline, to slightly show the secondary characters. I did not like that the first part of the film was smarter than the second. More precisely, the second was more stupid and weaker. The ending simply impresses with its cruel simplicity.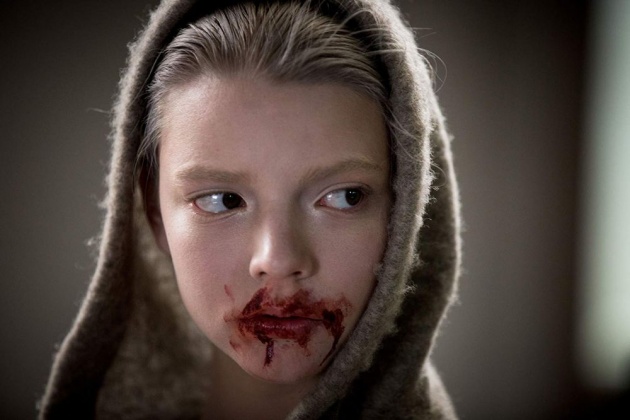 Sci-fi movie MORGAN - Photo credit: wallpapercave
The Characters
All the most powerful, interesting characters here are women. They are beautiful - all three heroines who are in the spotlight. Men are solely on second-rate roles, and in fact, they do not decide anything in the film. And so, without any underlining theme of feminism, it becomes a story about the clash of strong and beautiful women, absolutely self-sufficient. Women who solve much more significant social and much more global problems. Simple and effective!
The film is built around a bio-robot, whose name is Morgan, it looks like a human being, and she has intelligence and strength, and even, oddly enough, the ability to experience feelings.
Unlike many films telling about secret experiments with people, MORGAN has an emotional part that allows the viewer to empathize with the young lady, played by Anya Taylor-Joy. An innocent child who grows against her will and cannot do anything with her nature, with her instincts.
Dr. Lui Cheng: For every decision we make there are consequences.

Credit: imdb
Pleasantly surprised Kate Mara, who played not the sexy girlfriend of the protagonist, but a cold, calculating and decisive girl, clearly following job descriptions and ready to do anything to fulfill the order from above. It was a pity, of course, to see her not with lush red hair, but with a short haircut. She looks like a peculiar inquisitor, on which the fate of Morgan depends. She is very strange. Logic prevails over emotions. A robot, not a man. Here is the whole essence of the film.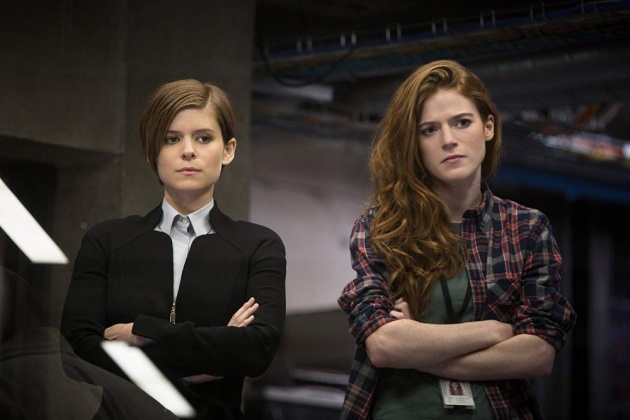 Sci-Fi movie MORGAN review - Photo credit: imdb
I think after watching MORGAN, many were surprised by this unjustified cruelty on the part of the main characters, and many of us wondered: so, if artificial, does it mean cruel? Aggressive?
The question arises: Why does she do it? And you noticed that during the film no one asks this question. It remains behind the scenes, inviting us to reflect on the question ourselves. But the answer is, and it is quite simple. Despite its physiological identity, artificial people lack an elementary trait that is natural to any human, absorbed along with the mother's milk. This is the feeling of empathy, compassion.
For us, humans, another person, an animal is another living being, which we associate with and from there comes compassion. For artificial beings - just a barrier to their idea. Therefore, it is not necessary to look for deep meaning in their causes. there are no reasons. Or rather, they just don't care.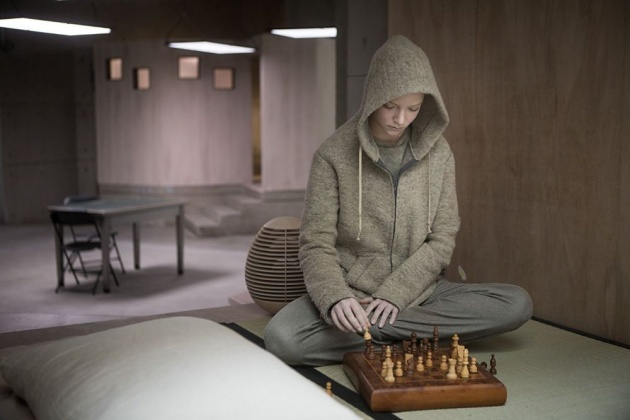 Movie review: MORGAN - Photo credit: cinemasaletequila.blogspot
The First Film Trailer Created By Artificial Intelligence
The film, advertising campaign itself, and the trailer have already received a lot of criticism from the experts, although there was one serious reason for this. For the first time in the world, the film's trailer was created by an artificial intelligence system.
By the order of 20th Century Fox, specialists from IBM have used their supercomputer, Watson, to create a trailer specifically for MORGAN movie.
Artificial intelligence has worked on a film that tells us how a living person is created with the help of artificial intelligence.
According to specialists, first, Watson received a stack of information about what the genre of the horror movie is. The computer was forced to analyze dozens of horror movie trailers. Excluding certain elements of the storyline, images, soundtracks, and emotions, Watson itself worked on the MORGAN movie.
The supercomputer identified the main moments of the movie around which the idea of the film revolves, and they easily added them into a common short video.
How did it succeed? I offer to check for yourself:
MORGAN, IBM Creates First Movie Trailer by AI - Video credit: youtube
The Technical Side
The technical side of the MORGAN is commensurate with the quality
The music is chosen so that it fits very harmoniously into the tape. You feel all the sounds of nature, the breath of the wind, the rustling of leaves, the crunch of branches. In the background of naturalness, we see artificial intelligence.
In general, the film visually reminded me very much of old comics, and this style was also very appealing. Very beautiful views, nice looking picture. Video montage without torn. Everything is very smooth. In a word - camera work fascinates.
The visual row is built on the contrast: sterile laboratory walls and virgin forest, people and animals, prisoner and jailers, love and death. A collision of opposites gives impressive sparks.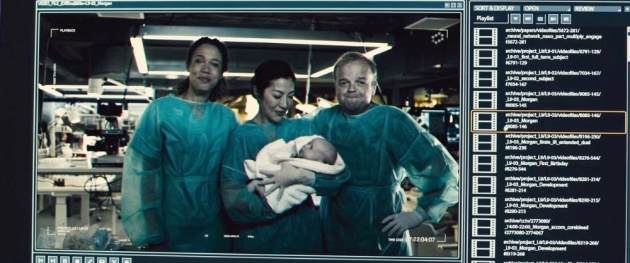 Action movie MORGAN - Photo credit: imdb
The Collective Work Of Actors
The cast of the team is great. Despite the short presence of some actors in the film, each of them is in his place and plays his episode to the maximum.
Morgan plays the charming Anya Taylor-Joy. She was only 20 years old when the movie was filmed, but she introduced Morgan exactly as it was intended. She showed all the facets of her emotions during the film, and sometimes we do not understand how her heroine will react to this or that word. Maybe she will kill you because she really can or she will just nod in response. It was precisely such moments that did not allow us to break away from the screen; the acting data of this girl surprised me very much.
I also want to highlight two actresses, who also made a big impression on me - this is Kate Mara and Rose Leslie. And it's not for nothing that I united them into one list; both of them at the end of the film very radically changed my views on their characters.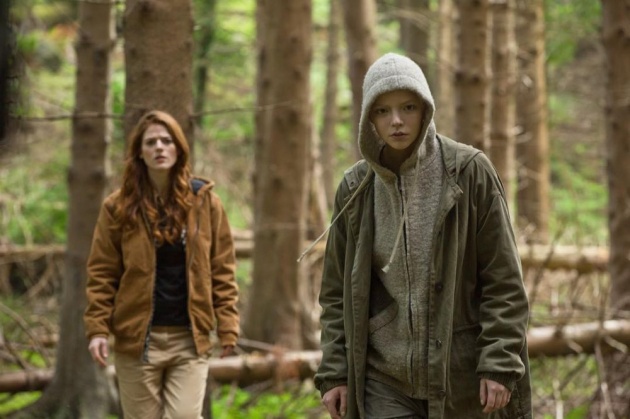 Movie review: MORGAN - Photo credit: filmsandus.blogspot
Kate Mara plays an expert who came to evaluate Morgan, and Rose Leslie embodied the role of one of the scientists who participated in the experiment to create this bio-robot if such a definition could be given to her at all. The girls worked very well to reveal their heroines, for which I want to thank and praise. That is what the perfect anti-crisis management should be - Kate Mara. Especially when you grow humanoid biomass with artificial intelligence in the woods.
On A Final Note
Luke Scott shot a thriller mixed with science fiction, and it turned out to be a very good idea in connection with the plot and good actors.
Everyone remembers the situation, when sitting down to watch a film with a low rating, you understand that the picture, to put it mildly, is not a fountain. Familiar, yes? Only in this embodiment, the state is the opposite - an undeservedly low rating.
The contrast between grace, pacification, and cruelty - these are the ingredients of this dish called MORGAN. And even if in some places the film has roughness and in some places is predictable for the sophisticated viewer, I think fans of such a movie genre will appreciate the film.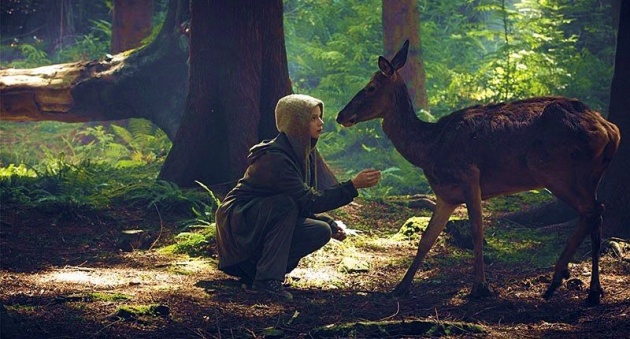 Movies about Artificial Intelligence: MORGAN review - Photo credit: m.blog.naver.com
And it seems that the main character is the same robot, an artificial life, but the whole story is directly the tragedy of education and socialization! A very close topic for many, if not for everyone, as raised the spectrum from the problem of fathers and children to the problem of who am I in this vast world.
Important questions are raised about life and death, human morality, about terrible, correct, or necessary decisions. Whether we have the right to solve certain issues? And what are the consequences of this or that choice?
Anya Taylor-Joy: I believe it's just so morally and unethically wrong. To try and mess with nature. It's something the human psyche has a need to do to be more powerful. To create. Being creative is great, let's just not create a human being.

Credit: wegotthiscovered
My rating: 6.0/10
Rotten Tomatoes: 37/100
Metacritic: 48/100
Critics average: 30/100
IMDb: 5.8/10
HAVE FUN!
**********************************************************************************************
Thank you for stopping by and reading my blog
2019, All Rights Reserved.
You are very welcome to join Bitlanders and share your valuable knowledge and opinion.
***********************************************************************************************