What is VMAs?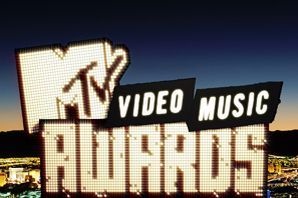 Image Source: Mirror
In the world of music, Video Music Awards by MTV with respect to Grammys is similar to Golden Globes with respect to Oscars. Though this award is presented by a cable channel rather than academy, it's one of the most popular award if not the most prestigious. What makes it so attractive, especially among youth, is their unconventional ceremonies where the bizarre the the norm and pushing the boundaries by its Host is not only tolerated but also encouraged. To make the deal sweeter, since 2006, like in People's Choice Awards, one can vote for their favorite videos via MTV website.
Image Source: HypnoArt via pixabay
Moon Person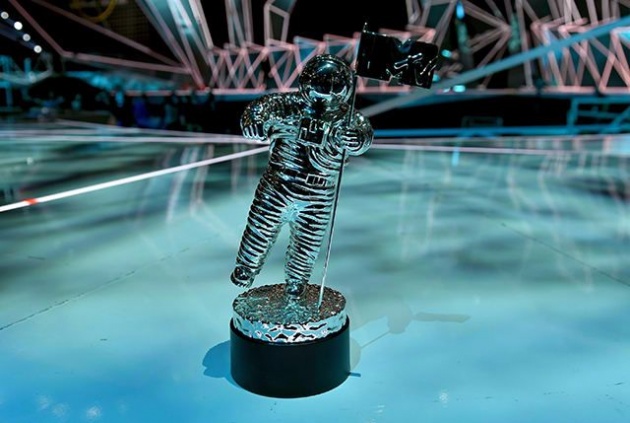 Image Source: Complex
Originally Moonman, in July 2017 VMAs award became Moon Person. In his interview with the New York Times Chris McCarthy, MTV's president, rhetorically questioned the gendered nature of the award. He asks,
Why should it be a man? It could be a man, it could be a woman, it could be transgender, it could be nonconformist.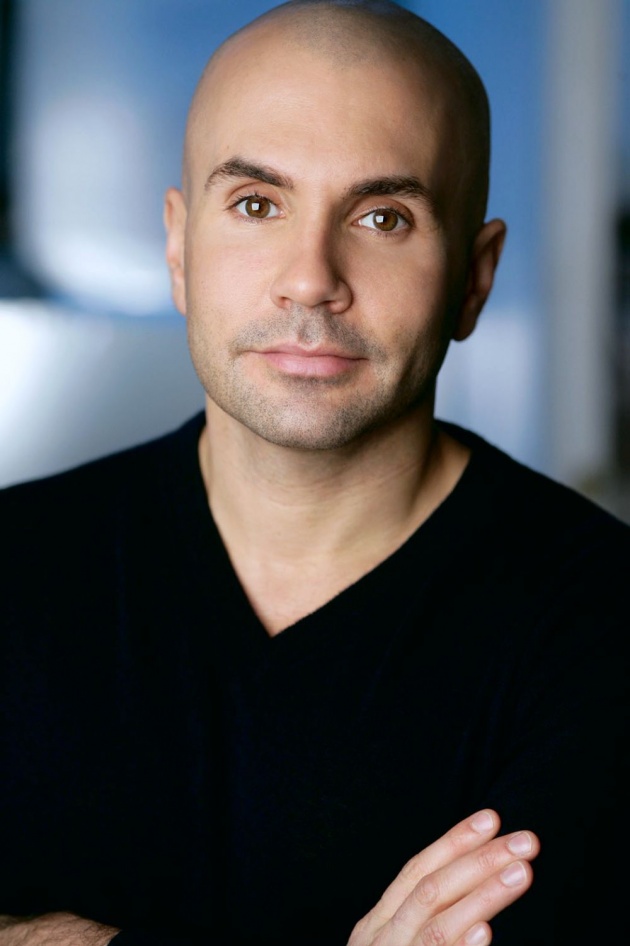 Chris McCarthy; Image Source: The Hollywood Reporter
This makes sense as the award itself is basically an astronaut suit. No one can see if the person inside the suit is a man or not. So why should we assume that it is a man? This is obviously a very progressive step, coming on the heels of MTV's Movie Awards in which the acting categories were made gender neutral. As Kaitlyn Tiffany noted in her The Verge article,
...it's nice to think about a future where acting categories aren't split up by gender — as if performing as a man and as a woman are somehow radically different acts.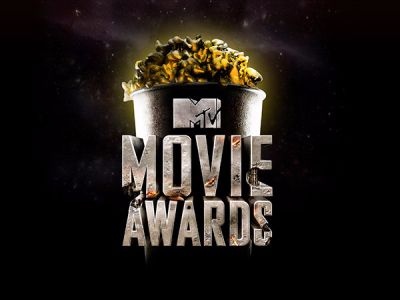 Image Source: Wikipedia
Pushing the Boundaries
Miley Cyrus's 2015 VMAs performance of Dooo it!!; Image Source: Mic
VMAs are notorious when it comes to pushing the boundaries of accepted norms. None did it as gloriously and rebelliously as Miley Cyrus. While hosting 2015 VMAs, she performed Dooo it!! in closing ceremony from her new album Miley Cyrus & Her Dead Petz which she released for free streaming, causing her website to crash. What made that performance so special was not the fact that it was unannounced and a complete surprise. Or that the album was free online. What made it so groundbreaking was the transgender dancers who were sharing the stage and limelight with her. They were in center and not in the forgotten margins anymore. As Emilee Linder note in her MTV article,
Miley brought 30 drag queens, burlesque performers, trans activists, actors and models onstage -- each a different style, shade and size. They don't match, unlike the dancers in Justin Bieber's performance earlier in the night dressed in all white. They represent those of us who reject the status quo. Decked in neon costumes of giant eyeballs and jagged teeth, they let you know that it's OK to be eccentric too.
VMAs 2017's Host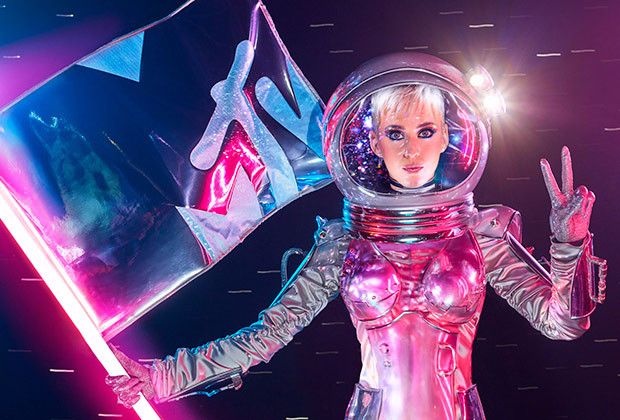 Katy Perry; Image Source: TVLine
'Swish Swish' by Katy Perry ft. Nicki Minaj at 2017 VMAs; Video Source: MTV via YouTube
Talking about revolutionary and edgy hosts, while most award shows try to establish some sort of parameters, VMAs actively encourages its hosts and its performers to transcend them. Though Ricky Gervais and Tina Fey and Amy Poehler's duo have brought some notereity to Golden Globes as far as risque and crude hosts are concerned, VMAs hosts tend to take it to the next level. VMAs 2017 host Katy Perry is no different. Debuting as VMAs host, she succeded Cyrus as there was no host in 2016 VMAs. Like always, the media reaction ranged from bitchy and downright mean to obsessive compulsive teenage hype.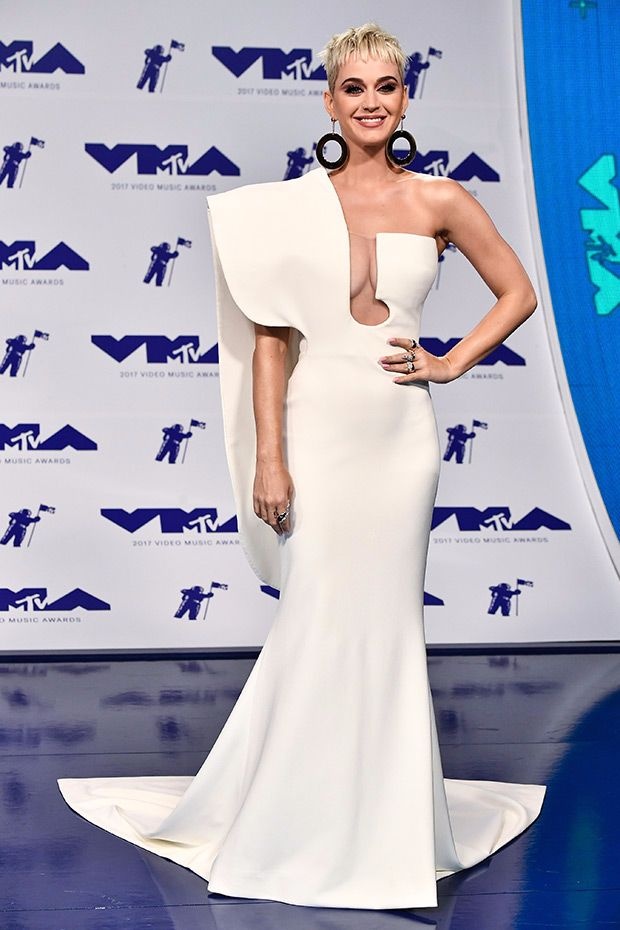 Image Source: Hollywood Life
While Perry's VMAs review were not as melodramatic as The Verge's review of Cyrus's 2015 VMAs where the article title moralistically declared Miley Cyrus just torpedoed her own career, and MTV helped, Perry had her fair share of frantically absurd reviews to deal with. None as ridiculous as The Telegraph that used Ellen Degeneres's face as a litmus test to prove that Perry wasn't funny.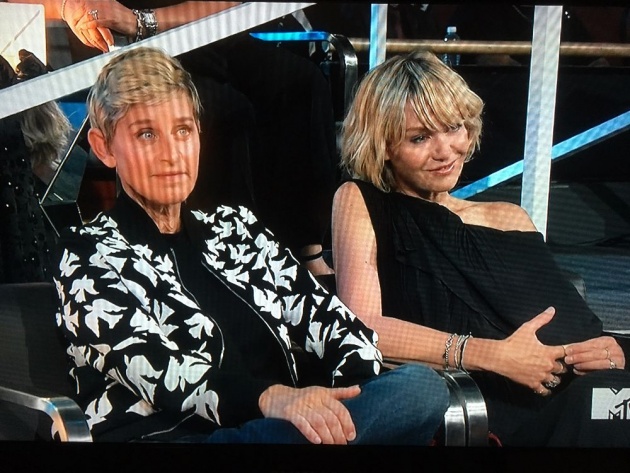 Image Source: PopCulture.com
So, did you all see VMAs 2017? What did you think about it? Who were you cheering for? Personally, I absolutely love Miley Cyrus. Here's a chat for you where you can share who is your favourite singer.
PS: If you are worried about Cyrus's torpedoed career, rest assured that since then she has cameoed in The Night Before and A Very Murray Christmas, was key advisor in season 10 of The Voice and coach in its 11th and 13th seasons becoming the youngest judge in the show's history. She also starred in Woody Allen's TV show Crisis in Six Scenes and released her sixth studio album Younger Now.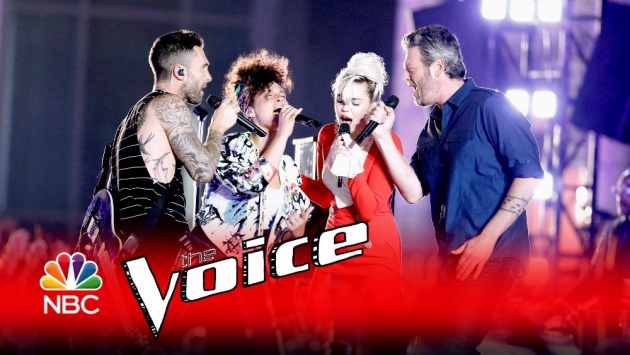 The Voice 2016; Image Source: Youtube
'Younger Now' by Miley Cyrus at 2017 VMAs; Vidoe Source: MTV via YouTube
Until next time,
Arushi Raj