the life of Muhammad Ali jauhar:-
Muhammad Ali had the faith of true Muslim. Courageous and bold, his action was decisive rather than deliberative. He was extremely enthusiastic and zealous. He had clear cut and well-defined principles which he never compromised at any stage. His adherence to a cause was always sincere and wholehearted. He fought tooth and nail for what he considered to be true and right. His sincerity towards others and himself, his outspoken and candid nature made him a dynamic and forceful personality. When he entered public life, the force of these qualities rallied thousands of people behind him. His zealous and fiery interests in a cause and his sincerity and devotion made him an irresistible leader. He exercised very great influence on the masses and was able to foster among the Indians such a spirit of unity and self respect as had never been experience before. So great was his popularity and hold upon the people that he became a veritable threat to the British government.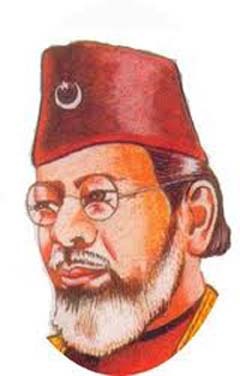 Muhammad Ali's whole being was fired by his love for Islam and India. For him the two were not contradictory in any way. In fact both were of equal importance to him. He realized fully the duties which were incumbent upon him as a Muslim and an Indian his love for Islam was enormous. The news that Constantinople was in danger of being invaded by Bulgarians had almost led him to commit suicide but he was genuine sympathy for the plight of his Turkish Muslims brethren. He read an article in the London times which he considered to be harmful to the interests of Turks. Ignoring all claims of personal safety and health he sat up soon after an operation and wrote his long and memorable article ''the choice of Turks''. His aim was to prevent turkey from throwing in her lot with the British and thus becoming entangled in European hostilities. The British government was incensed against him and banned the article. When turkey joined the war on Germany's side the mortification of the British was supreme and Muhammad Ali's was imprisoned as a punishment.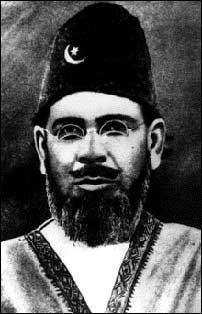 His love for India was zealous and wholehearted as his love for Islam. He was an ardent champion of India's freedom. In fact he died fighting for her liberty. Encumber by ill-health and old age he went to England to attend the third round table conference in 1930.he died in London while pursuing his efforts for his country's freedom. He was buried in Jerusalem, an honor, to which Iqbal paid a lasting tribute.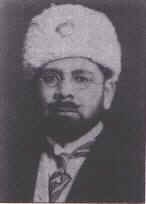 Muhammad Ali's speeches and writings beautifully reveal his noble personality. They will be read not only for their literary appeal but also for the sublime causes which they espouse. Muhammad Ali's role in shaping the future of his people and country is very great, indeed. Although he did not write much of poetry yet of his verses have a lasting appeal.