Anything that happens at the Gaza strip is always under scrutiny for various reasons.
So when the renowned Jewish conductor Daniel Barenboim decided to perform an orchestra of European musicians in the Gaza strip eyebrows were raised. Many doubted whether that would ever happen. But Daniel pulled it off by secretly coordinating with the United Nations and the announcement was made only when the invitations were distributed.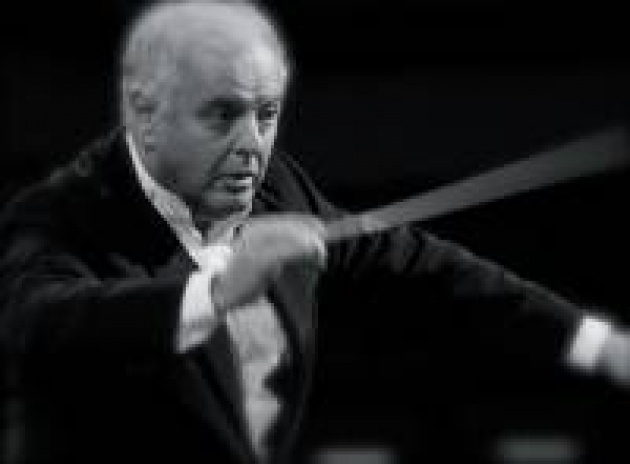 Barenboim, an Argentine-born Jew who was raised in Israel, and has Israel citizenship, took Palestinian citizenship in 2008.He believed his rare new status could serve a model for peace between the two peoples, who have for years lived under the shadow of war and mistrust .
In Daniel's words "We are very happy to come to Gaza. We are playing this concert as a sign of our solidarity and friendship with the civil society of Gaza"
A part of his speech can be heard at the end of this article where you can see a 2.5 minute short film. You can see him praising the children of Gaza, "What I do is make music, but I am also very happy to see these wonderful children play"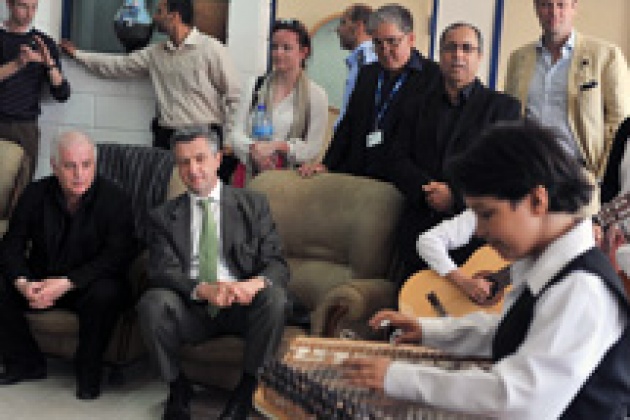 He knew that his visit to the Gaza Strip would violate an Israeli law which bans its citizens from entering the coastal enclave.
For the occasion Egypt agreed to open not just the Rafah border to let the orchestra into Gaza but also the airport in El Arish, long shut to commercial traffic. Under a bright, cloudless blue sky, a convoy of white United Nations vehicles, some armoured, their blue flags flapping, picked up the players at the crossing and drove them past waving teenagers on rubble-strewn sidewalks and old men riding donkey carts over shattered streets.
Older Gazans, several fighting back tears, said they could not remember anything like this: a group of world-famous musicians coming to give a concert. Just getting by was a daily struggle for the people of Gaza.
Daniel had enlisted about two dozen elite musicians — volunteers from the Berlin Philharmonic, the Berlin Staatskapelle, the Orchestra of La Scala in Milan, the Vienna Philharmonic and the Orchestre de Paris. They played, on a makeshift stage, exceptionally well (with obvious emotion), before an invited audience of several hundred that rose to cheer not just afterward but also from the moment the players walked into the hall. They performed for an hour after which Daniel spoke to a choked audience "We can live together or live side by side, but we mustn't live back to back".
I wish more such people came forward for a good cause.
Are the world leaders listening?
http://www.filmannex.com/webtv/joezachariah