2013 has been a huge year for myself in my career and as a person and in the next few blogs I will breakdown my year month by month and the highlights in each month.
January
This was the release month of my most experimental work to date, A Creative Interpretation, a project that I had been working on in various forms since July 2012. Posing the question to the audience on whether reality can ever be captured on video, below is a screenshot.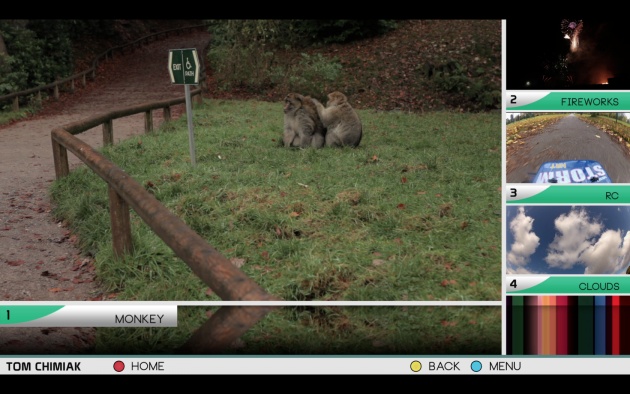 Full film here - https://vimeo.com/56898163
February
At the end of January and start of February, I went to Clermont Film Festival 2013 with Staffordshire University, it was a fantastic experience to have with friends but also become very inspired by the selection of films on offer. My personal favourite section was the music video category which helped inspire and shape my graduation piece later that year. The trip also meant fellow students and myself could meet stars of films and get contact information to help build our own connections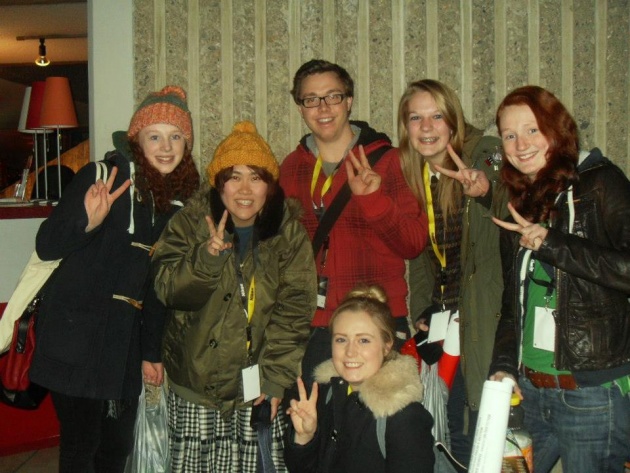 A group of us meeting the star of 'Girl on Wall'
March
March meant being back on shoots and everyone taking that extra step that graduation films required. One step made by fellow filmmaker, Natalie Cooke, was to transport a very small crew to remote locaions, stay in bothys (unlocked huts) at night and film the whole thing. It was one of the most enjoyable, challenging but rewarding shoots I have ever been on as we faced every weather possible and I had the job of Camera Assistant, Sound Recordist and Behind the Scenes, which was a lot to juggle. Ultimately the film turned out very well and was screened at the end of year screening and certainly Natalie, Simon and I have a lot of memories to take with us from that shoot.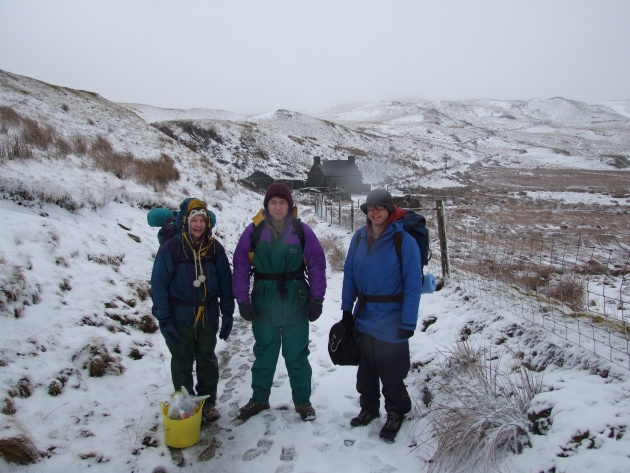 The end of shoot picture and we ended it with snow
April
In April, it was my turn to film my graduation, which was Output, a live music video with a difference. That difference being all the sound was recorded on set and desiring an atmospheric feel to it. I also built open sets for the character to walk through in one long tracking shot. I certainly was trying so many unusual things for me and the whole period creating the film was 5 days setup and 2 days filming. It was huge, but I am very proud of the crew and I's work and the final (pardon the pun) output.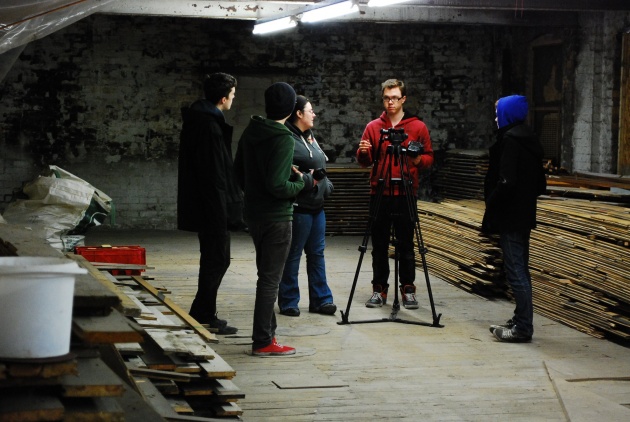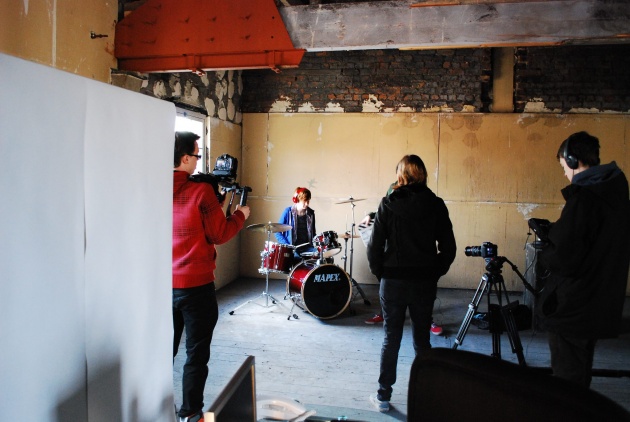 A few promotional stills from Output
Next blog I will do May - August.
Thanks for reading
Tom :)