We don't remember days, we remember moments. - Cesare Pavese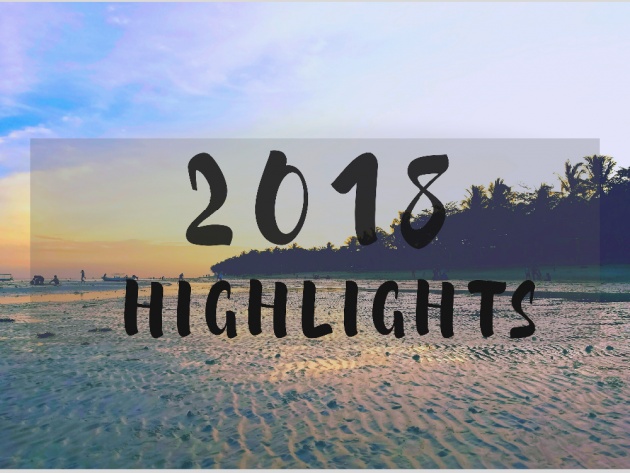 Image Credits: Caryl Keen edited by Canva
Last year, 2018, was not really my year, I must say. It felt like I was on a hurdle competition for the whole year. Like a cosine wave, it started at its peak of which I thought that would last a bit longer. I was always tired, physically and emotionally. I became more isolated, short-tempered, emotional and turned to an over-thinker gal. I even got scared and lost for a moment and then experienced loss in a consecutive manner. My self-confidence reached the bottom. I became demotivated and discouraged. Sometimes, I asked my worth as the eldest, as a child and as a woman with responsibilities.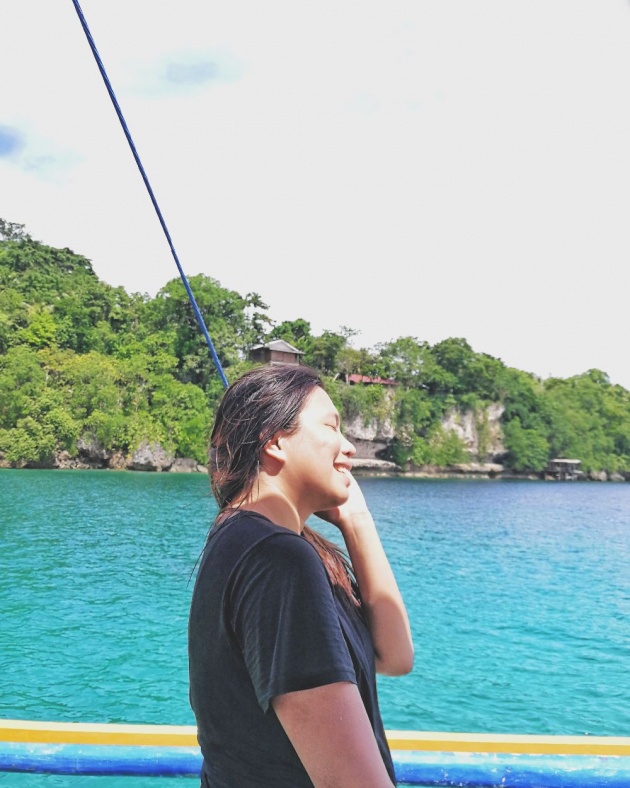 Image Credits: Caryl Keen
But on the brighter side, 2018 was the year of training. It made me stronger than I ever was. I survived the 365 days of joy, love, friendship, commitment, running, loss, health problems, family problems, struggle, burden, financial crisis, discouragement, stress, procrastination, off-track, embarrassment and lack of self-confidence (as always!). Along the narrow, steep and zigzag journey, I realized so many things in life that it's too many to enumerate them one by one.
With that, I decided to share with you some of the memorable highlights of my 2018. I didn't include those who moments that are too personal.
One OK Rock Ambitions Concert
Image Credits: kneelyrac via Bitlanders
I became a fan of One OK Rock when I heard that they were the one who sang the Rurouni Kenshin first movie and then the second movie. On their first concert in Manila City, Philippines, I was somehow devasted that I wasn't able to attend to the concert way back 2016. When they announced their Ambitions Asia Tour, Manila City is included in the list and it was one of the greatest achievements I've ever had since I was able to see them on-stage and hear them sing in live together with my sister @goiinmary. Now, this happened on 29th of January at SM Mall Of Asia Arena.
League of Aces
Video Credits: Hip Hop International Philippines via Youtube

League of Aces is a newly formed dance group in Iligan City, but in actual, it is not. The members of the League of Aces are the members of the Dance Impulse Production. The name has changed but the members aren't, for the love of dancing, right? On its second month as a League of Aces, the group won third place in Hip Hop International Visayas Qualifier, which means they will be competing for the nationals. The group also won first place in Domination International National Qualifier of which the international competitions was held in Australia. Unfortunately, the team wasn't able to join the international competition, but still, winning one of the national dance competition is a joy to our heart.
I may not be able to dance with them, but my heart was with them and will always be with them. I will support LOA in every step of the way!
First Fieldwork Experience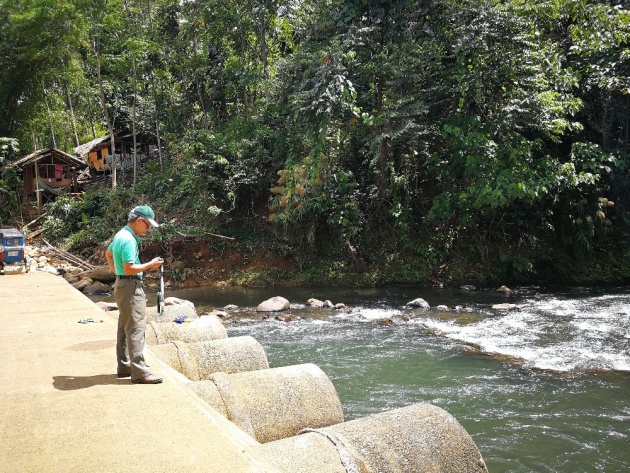 Image Credits: Caryl Keen
I have been an office girl for almost three years already since I work under the Data Processing Team. That is why my blood boils every time we are instructed to have fieldwork. My first fieldwork was when I was instructed to supervise students from Mining Engineering for their thesis for three consecutive days and then just a 2-day break, another 5-day fieldwork to different municipalities of Misamis Occidental: Aloran, Lopez Jaena, Calamba, and Plaridel.
Months later, the Data Processing Team was instructed again to undergo 5-day fieldwork again. That time, it was a lot more fun than the previous one since the place my partner and I were assigned to houses located in the rice fields. Meaning, we walked in the muddy and slippery paths of rice fields.
Job Promotion
Image Credits: Geo-SAFER Mindanao
All of the researchers of the Geo-SAFER Mindanao, except for the Project Management Team, were interviewed to determine who will be going to renew the contract and who will not. Then, I was informed that I got promoted, meaning I have a salary increase! For almost three years of working under the DOST-PCIEERD of Mindanao State University - Iligan Institute of Technology (MSU-IIT) team, I started in the lowest position, a Map Digitizer for 3 months, Laboratory Aide for a year, Research Assistant for a year, and now, I am a University Research Associate 1. As an employee, it was indeed great news!
First Trekking Experience
Image Credits: kneelyrac via Bitlanders
I'm not a mountain person because I easily get tired which always result in shortness of breathing. However, I was able to overcome it by reaching the peak of the highest mountain in Iligan City, Mount Agad-Agad. Along the trekking, I was tempted to quit but still, the perseverance and determination were with me that I was able to reach the top. I even said that I will never do trekking again, and I think I will defy those words. Hopefully, this 2019 I will be able to trek again.
To Travel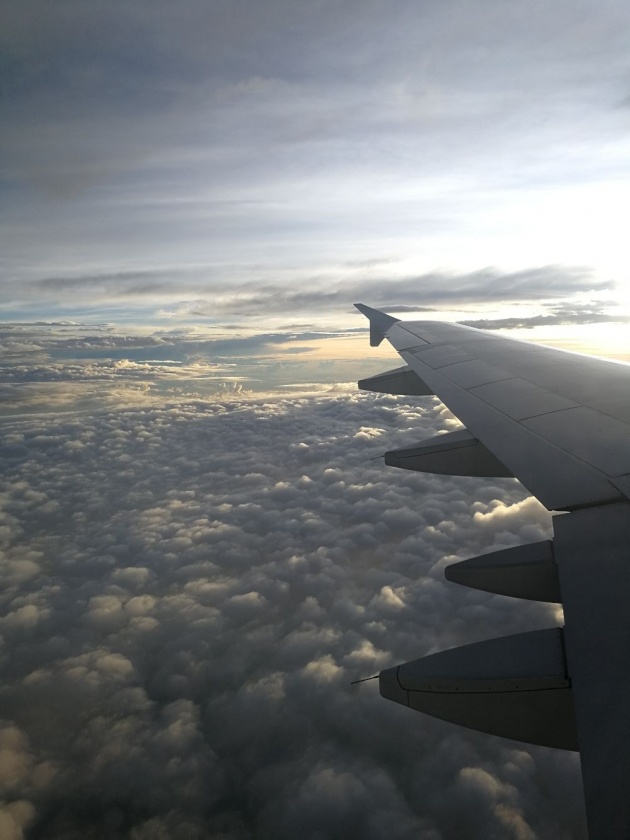 Image Credits: Caryl Keen
One of my goals in life is to travel around the globe. But first, I want to explore more and see the beauty and wonder that lies in my beloved country, Philippines. That's why it was a fulfilling year of travel in which I have seen waterfalls, beaches, sea creatures, historical places, and museums, eat some local food and a lot more. I got to travel back to Cebu and Bohol, once again, went to Davao City and Samal Islands for the very first time. Also, because of work, I was able to visit different places in Lanao del Norte, Misamis Occidental.
Video Credits: kneelyrac via Bitlanders
Calligraphy Workshop
Image Credits: kneelyrac via Bitlanders
I'm not really into investing money just to learn art because I do believe that anything, if not everything, can be learned online since we are in the digital era. But, I guess change is indeed inevitable when I decided to enroll myself in a calligraphy workshop. I was the only student for the year-end calligraphy workshop of Write With Passion in Iligan City. I really learned a lot in the one on one workshop and hopefully, I will be able to join any further art-related workshop.
Learn another language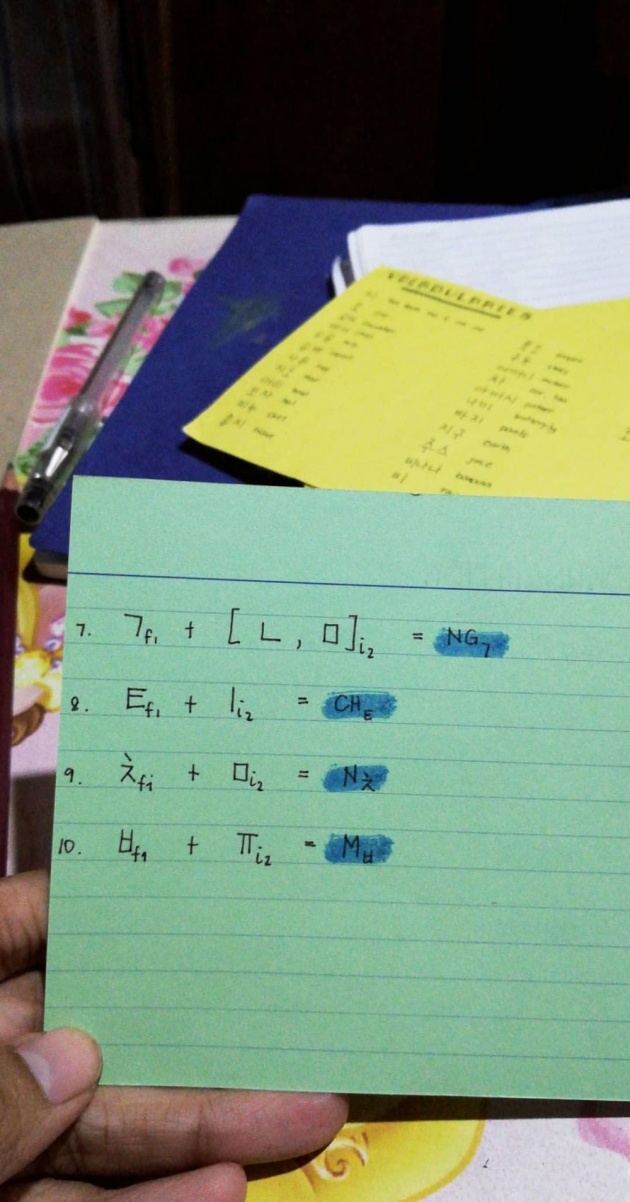 Image Credits: Caryl Keen
I enrolled myself to a Korean Class, not because of the Korean Drama and Korean Pop fever but because I just want to learn a new language. It was a 5-week Korean class that runs from Monday to Friday. After duty hours, I went straight to the class that starts from 6:00 PM and ends at 9:00 PM. I can't say that I have mastered their language but I'm slowly learning bit by bit.
Summing-Up
As I have mentioned in my introduction, these are some of the highlights of my 2018 that has good and unforgettable memories. My 2018 was another year of a rollercoaster ride. There were bad memories, embarrassing moments, the stressful crisis in life, but still, I survived! It was another year of training, both have pain and enjoyment.
Image Credits: Caryl Keen via Facebook
Thank you, 2018! I learned the hard way but I enjoyed it and slay!
☀☀☀
THANKS FOR DROPPING BY!
☀☀☀
CARYL KEEN
☀☀☀
2019, All Rights Reserved.