My earnings yesterday was a bit disappointing because my Buzz Score was decreased by 19 points. This even happened at the time that the daily bonus was about to be released. So as a result, I got my reward which was less than the last previous day that I earned.
Today, I am so happy that my + buzz scores remained steady where I have received this nice earning: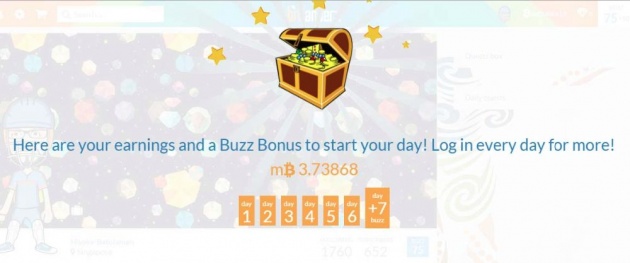 The Activities that I did for 2/20/2015
I only have a few videos on the Movies Section so I decided to spend my time creating some of them. This was the reason why I only managed to push a very few updates this morning.
Moreover, I am surprised to see that BitLanders' theme is updated. I can see figures of cricket players in the background.