BARCELONA NIGHTLIFE
If Spain is known for its lively nightlife, Madrid with Barcelona is the best place to check. In Barcelona you will find many areas filled with bars, pubs and terraces, as well as first class nightclubs.
image source: google.es
Here I am with another interesting blog post about my own city Barcelona . I was a bit confused to choose a topic to write a blog about, eventually this word "Nightlife" came in my mind and thought why not, In this blog I will tell all about Nightlife in Barcelona, lively, fun and exciting nightlife of Barcelona's people and for those who want to visit Barcelona.
I am sure you all must have heard of Barcelona. Barcelona is one of the most famous cities of the word. Barcelona is a really big city and has a huge number of habitants from all over the world, also hosts a huge number of visitors from every part of the world and we welcome everyone with an open heart.
BARCELONA

image source: google.es
First let me tell you a bit about Barcelona, Barcelona is a city of Spain, capital of the province and the autonomous community of Catalonia. Barcelona has hosted several international events that have helped to consolidate and develop and provide global projection. The most relevant are the Universal Exhibition of 1888, the International Exhibition of 1929, the 1992 Olympic Games and the Universal Forum of Cultures 2004. It also hosts the secretariat of the Union for the Mediterranean.
Today, Barcelona is recognized as a global city for its cultural, financial, commercial and tourist importance. It has one of the largest ports in the Mediterranean and is also an important communications point between Spain and France, due to motorway connections and high-speed rail. The Barcelona-El Prat Airport, located 15 km from the center of the city, was used by more than 37.5 million passengers in 2014.
image source: google.es
Barcelona is on the Mediterranean coast of the Iberian Peninsula, right in the middle of river deltas of the rivers Llobregat, southwestern, and kisses, northeast. Its municipal term limits, from south to north and clockwise, with the municipalities of El Prat de Llobregat, Hospitalet de Llobregat, Esplugues de Llobregat, San Justo Desvern, Sant Feliu de Llobregat, Molins de Rey, San Cugat del Valles, Cerdanyola del Vallès, Moncada and Reixach, Santa Coloma de Gramenet and San Adrián de Besos.
Located on the Mediterranean coast, Barcelona sits on a slight slope plain formed between the deltas of the rivers Llobregat, southwestern, and kisses, northeast. Bordered on the east by the shoreline, and in the northwest with the Collserola (with the top of Tibidabo 512 m and the highest point), which runs parallel to the coastline, encasing the city in an area very delimited.
image source: google.es
Barcelona has a typical Mediterranean climate with humid and northern hue. According to the criteria of climatic classification of Köppen the climate of Barcelona is of type Csa (Mediterranean). The summer drought own Mediterranean climate is tempered by the summer storms. Temperatures are warm in summer and winter strawberries, with little daily thermal oscillation, which is around 8 ° C on average. The annual temperature range is around 15 ° C, lower than in other areas of the peninsular due to the maritime condition of the city.
Here is a video i found on youtube where you can see transformation of our city Barcelona,
video source: youtube.com
The average temperature in Barcelona is around 16 ° C being somewhat higher in urban areas than in other surrounding areas not as heavily urbanized due to the effect of heat island, and still lower in the mountainous areas of the municipality due to the altitude, which reaches over 500 meters at the Tibidabo. Winters are cool, with an average of around 9 ° C in January, the coldest month. Frosts are frequent in winter and snowfall is rare in urban areas, with an average of a snow day every two years approximately, although they are more common in the mountainous areas of the municipality due to the altitude, as in the Observatory Fabra situated at an altitude of over 400 meters, with an average of two days of snow a year.
In this video you can see Barcelona city's midnight timelapse.
video source: google.es
Barcelona has everything for example big hotels, quality food restaurants, beaches, nightclub, bars rentals for houses and rooms for singles and doubles and many more things which you will get now later in blog. Now I'll tell all about Barcelona's famous places where you can have fun.
Barceloneta and la Villa Olímpica
image source: google.es
This is the most famous and attractive area of Barcelona for tourists visiting the city, which you can see in the picture above. The nightclubs of the Olympic Port have terraces on the beach and are the place to be when the good weather begins. This area of the city is mostly known for nightclubs, discos and rastuarants and best part about it is the beach.
Aribau
image source: google.es
It is very near the Paseo de Gracia and its star street is Aribau. It is the most exclusive area of Barcelona for nightlife and also to live. Here you will find bars, nightclubs and good restaurants.
Nightclubs in Barcelona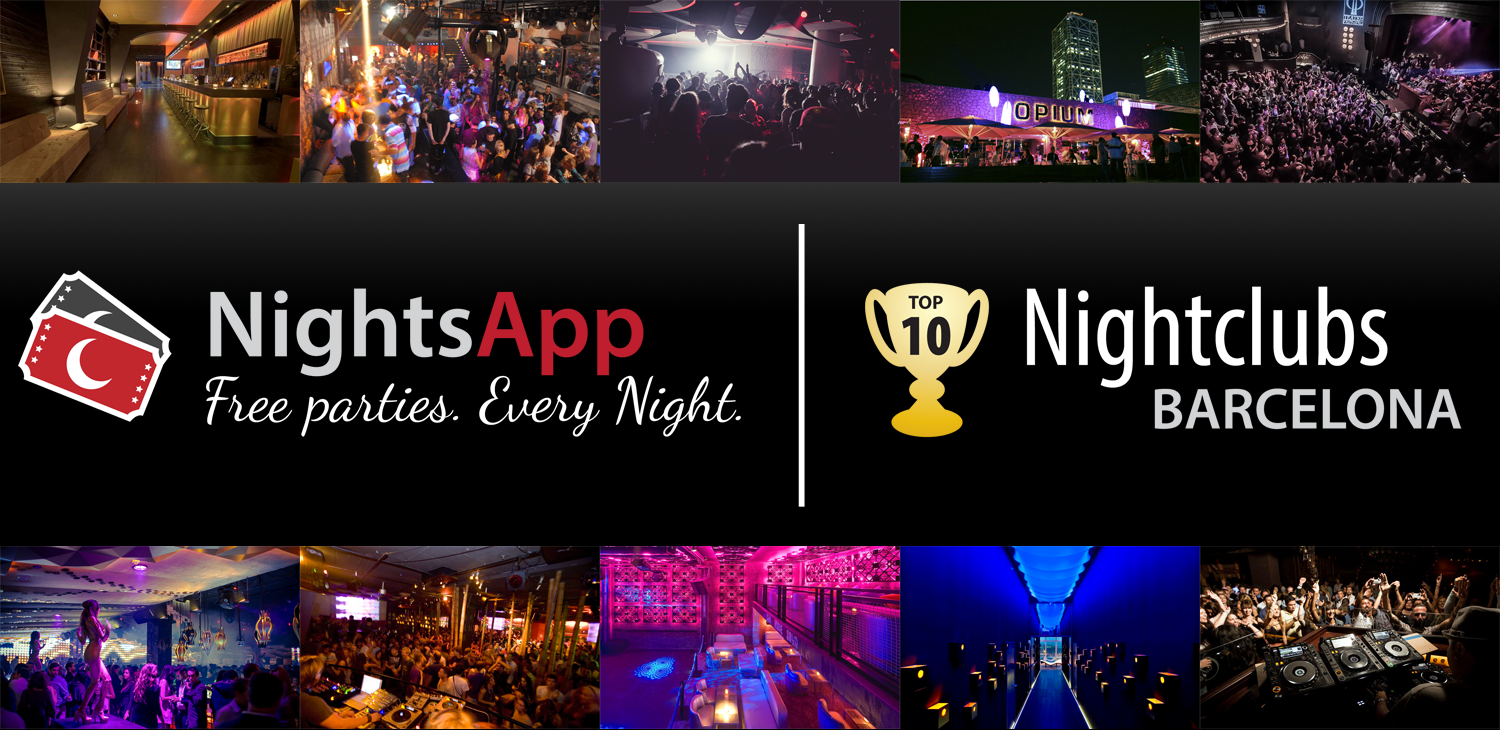 image source: google.com
Now I will tell my bitlanders friends about few of the well known clubs among young people of Barcelona and other visitors.
Opium Barcelona
image source: google.es
Opium Barcelona is the most famous club in the area and one of the most famous of Barcelona. With terrace on the beach is the favorite of young international audience. Open every day of the week. First of all, say that it is an attractive place, nice people, beautiful girls, but do not expect more.Opium, do not ask for anything, or anyone, if you are not the girl gatekeepers be will like you're talking to a wall. Insists, they can finally respond but always over his shoulder.
The minimum age for entry Opium Mar Barcelona are 21, can be seen on different websites and different fashion magazines, but depending on the day, they say it's 23. Again all at your convenience. The girls are lucky again as they are always for them it is a yes to everything. I have met 16 year old girls in the club.
image source: google.es
Opium is opened between 6:00 pm to 6:30 am, at which point you have to rush out or you will be driven by the security guys or nightclub without just kindly ask you to leave the premises.
The entrance is 20 € per person without eating, but you can get a free flyer if you look around, there is always a promoter nearby. 12€ drinks not give my opinion. Entries may change depending on the days or festivals. Opium Mar exceeds the maximum capacity almost every weekend, making the club a crowded place where you can dance or just move without being pushed or stepped on by someone.
video source: google.com
Here are offical website and address of the club.
www.opiumbarcelona.com/ www.facebook.com/opiumbarcelona/
Passeig Marítim, 34, 08003 Barcelona
932 25 91 00
Shoko
image source: google.com
Decorated in the style of feng-shui, Shoko is a restaurant / lounge with terrace becomes a nightclub after midnight. Open every day of the week. Great environment for young people. Their cuisine combines the best of the flavors of Asian and Mediterranean cuisine, blending the ingredients while retaining the traditional point of both.
Barcelona sea front, they have a panoramic view that reaches all indoor areas, the terrace and the Mediterranean. heated terrace during all seasons of the year and it offers an exquisite and unique atmosphere. In our latest survey, they have the Santi Santamaria Award for the best fusion cuisine. During weekend afternoons Shôko provides a relaxed atmosphere thanks to their Dj Under Sugar and his Deep House.
image source: google.es
In the lounge you can enjoy a comfortable and privileged experience while also you can chill out by the sea, you can enjoy a relaxed atmosphere with a cocktail and VIP service room overnight.
Open Monday to Sunday from 12 to 2:30 a.m..
Passeig Marítim, 36, 08003 Barcelona
932 25 92 00
video source: youtube.com
Catwalk
image source: google.es
The Catwalk Club is a place with style and lots of atmosphere in which you can have drinks and enjoy music sessions sorprendentes.Referencia at European level to level clubbing, The Catwalk has two floors; Downstairs is basically house and click on uperior (Sky Room) hip-hop and R & B. Each month we have the presence of the best DJs of Subliminal Sessions.
Thursday to Sunday Opened from midnight to 5:30 am also open on fesitval days, Monday to Wednessday closed.
http://www.clubcatwalk.net/ https://www.facebook.com/clubcatwalk/
Ramón Trias Fargas, 2, 08005 Barcelona
932 24 07 40
video source: youtube.com
I hope you all like my blog and would like to visit our city Barcelona to spend a quality time, we welcome you all with open arm and deep from our heart. Thank you all. In the end, I'd like you add some more photos and videos to show how people have enjoyed visiting Barcelona.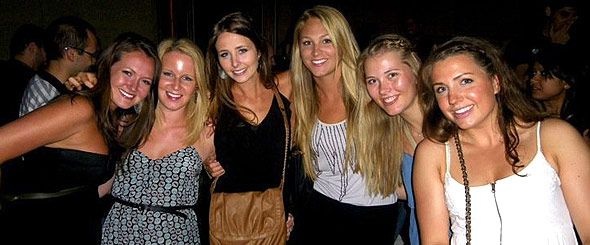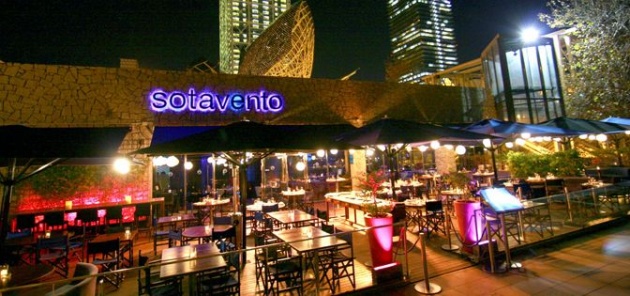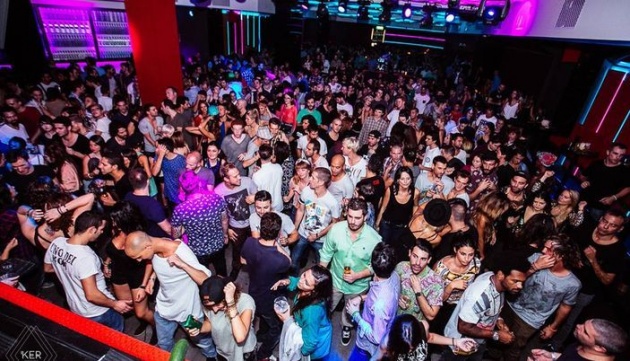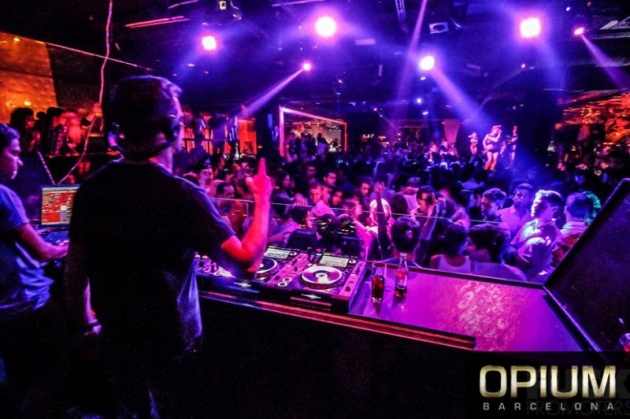 image courtesy: google.es
video source: youtube.com