Is a new ideia I had for an animated Sci-Fi Film that I want to make as a Graphic Film Novel.
I want to use my programming games skills with help with some friends to do it, using the Unity3D Engine with Blender or Maya for the graphics and characters.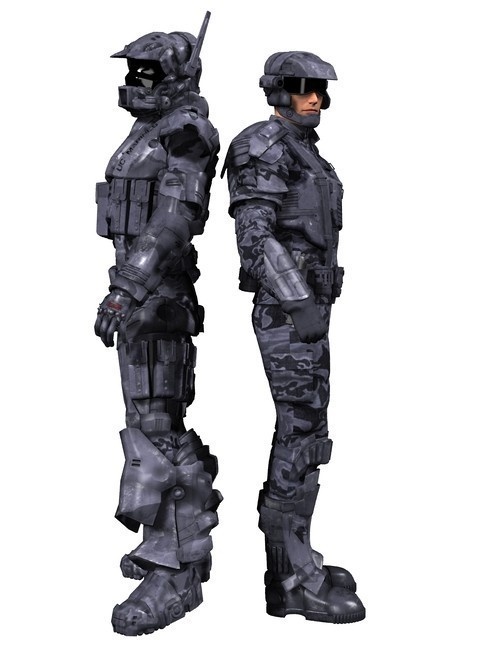 These image is an example of the Technological Army characters that I will use on the Graphic Film Novel.
The History of the Film is based on the future in 2025 on the begining of the Technowars because all the earth resources are in the control from the Empire Nations, and a Cyborg rebellion is rising to claim a better distribution for the resources on the earth economy. On the middle of the rise we plan to make an invasion of allien forces part human and part animal that want to conquer the world, but wait ! ... We are not alone on these war times, for a long time we are secret wacthing heroes that have special powers and coming to help us.
Lets see how these new Graphical Film novel develops on these campaign at indiegogo. If you want to share these blog with your friends to help on advertise the film campaign is gonna be very nice. If you can support our new film we are very glad to have you as backers. Any new ideias are welcome here at the blog and indiegogo. Using these link: http://www.indiegogo.com/projects/new-heroes-the-technowars-begins-a-computer-graphics-film-novel/x/103595, you could see a small slideshow preview for all the graphical ideias and characters that will be used with your help to do these animated graphical film novel.
Thank you.
Gabriel Berman.
PixFlake WebTV.