Hello dear friends,

Welcome to my first C blogging article and I would like to describe the Joint Family System. Image Credits: Created with www.Giphy.com
I've already submitted an article on this topic which you may read here too;


https://www.bitlanders.com/blogs/joint-family-system-advantages-and-problems/5647541

But!

I planned to write this topic again and this time I prepared a Querlo chat too to describe my topic for my friends.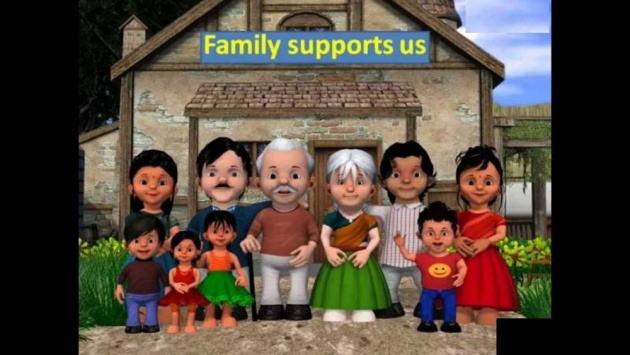 Image Credits: https://cdn-images-1.medium.com/

Dear friends, as I've told you earlier that I'm going to write my blog with C blogging technology so first of all, I should mention a few words here to tell you what is actually C blogging?

What is

C blogging?

As per my best knowledge, C blogging is the last technology offered by Querlo and Bitlanders in which you may write blogs with the help of Querlo chat. C blogging means to describe your words through Querlo chat. You can expand your words through chat using C blogging.

You may read more about C blogging from Sir Micky's article given below;


https://www.bitlanders.com/blogs/introducing-the-bitlanders-conversational-blogging-powered-by-querlos-conversational-ai-technology/7748750


You can create conversational blogging with Querlo very easily. Just use your bitlanders info and login to Querlo on the following link;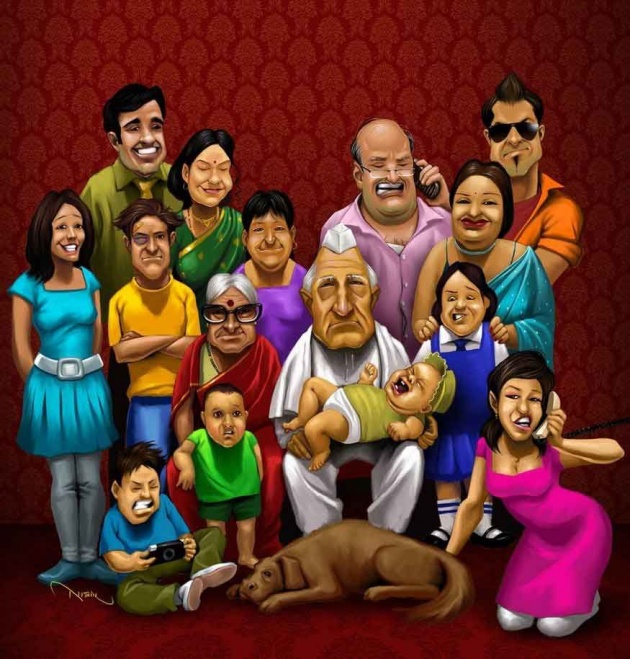 Image Credits: http://cdn.yourarticlelibrary.com/
Now I would like to return to my topic of the joint family system.

Image Credits: http://blush.com.pk/

The joint family system is the system in which more than one families live together in a single house with each other. They spend expenses all together and can bear the difficulties with each other. In the joint family system, people have many benefits and they can easily and securely spend their life with their families.
Joint family system has many advantages and benefits.
Now I would like to present my Querlo Chat Survey which I've created for you! Please tell me in the comments section if you like it!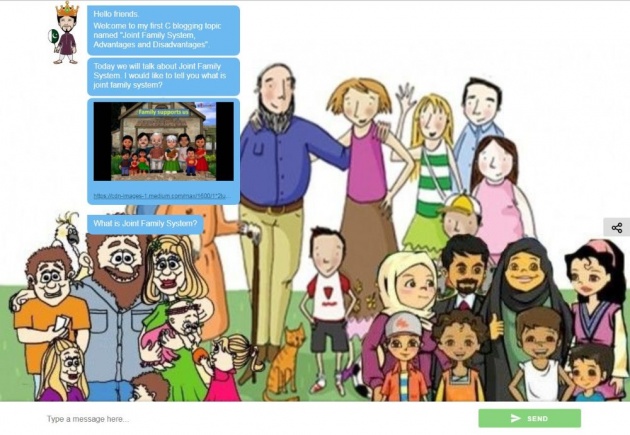 Image Credits: Screen Shot taken from my Querlo Chat Survey

Here I'm going to present my Querlo chat survey which will give you knowledge of the joint family system.
Chat Survey credits: Querlo.com (Created by Asad Munib)
Here is the list of advantages;
Ease of expenses

Ease of mind

High security

Low earning people can live better

Joint Kitchen for all families

Closest relations

There are also many other advantages of the joint family system which are very famous. The system is one of the best systems of living together. But there are also some troubles and problems which often occur between families.
Here are some of major troubles and issues;
Fights between women

Fights between children

Very low privacy

Individual thinking and some people may want to live separate

Living standard is not high

Sometimes a few rooms also cause problems

There are also many other issues which may create problems between people who want to spend their life in this system.
Video Credits: Haqaiq Info Channel via YouTube

Did you like my article?

Please share your thoughts with me in the comments section about my article. I would like to know whether you liked my article?
You may also email me on the following address;

You can also join us on twitter too, just click on the link below;

Dear friends, although there are some problems which cause trouble in the joint family system we can understand that the joint family system is much better than any other system of living. The joint family system is very popular especially among the rural areas of my country because our people have not many resources and they can't fulfill all of the requirements of the family.
Video Credits: Trainers of Pakistan Channel via YouTube

Dear friends, You can easily understand the advantages and disadvantages of the joint family system through my blog and Querlo Chat Survey.

If you like my article then please share!

You can join bitlanders through the following the link;

Image Credits: http://gph.is/1syris4

Thanks for reading!