One Day in Stockport Commission
My silence the past few weeks have occurred due to masters deadlines and multiple projects on the go. One project was my first commission for a video for local Stockport arts centre, Seven Miles Out, to be shown on their launch on the 28th March.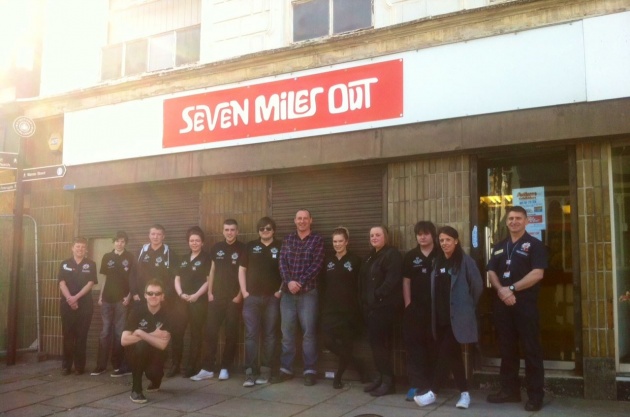 The local community getting involved in the decorating of Seven Miles Out.
The aim of the video was to document the town in a day through a mixture of videos and photography raw time-lapses. On board to help I had a student of mine from Staffordshire University, Richard Edmunds ,who was the second camera / time-lapser and general assistant on the day.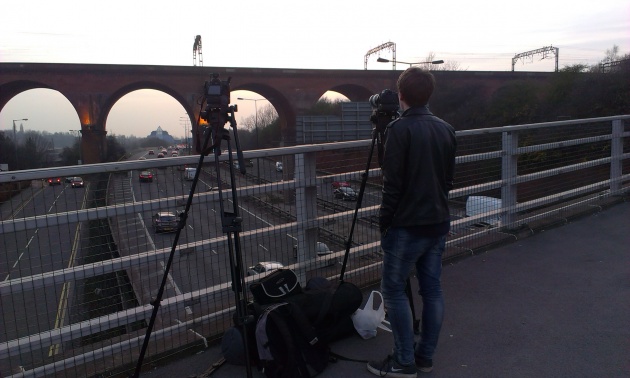 Richard and I doing a day to night time-lapse focusing on the Stockport viaducts
Overall it was a fantastic and very long day, but we gathered over 200GB worth of footage that has been cut down to two minutes ready for their launch night.
I will post more about the exhibition / launch night once it happens and I would like to thank Joe and all at Seven Miles Out for this fantastic opportunity to help document the town and in turn help the community of Stockport.
Thanks for reading,
Tom :)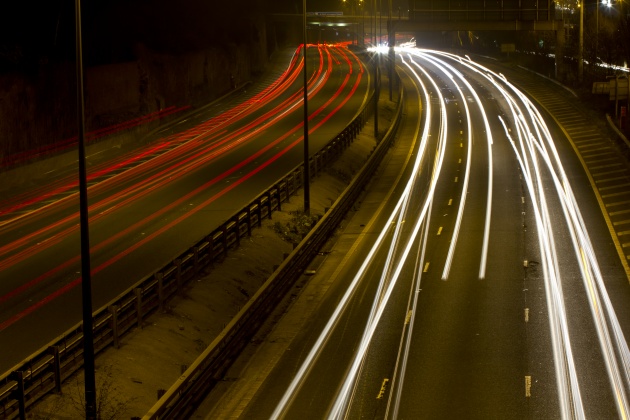 A long exposure image I took above the motorway.