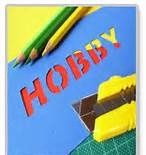 People have hobbies according to their choices. They do their hobbies in their leisure time to get happiness from their lives. Otherwise they lead a very boring life in which there is no charm if they don't have any hobby. They have to perform daily tough tasks to earn money, so their life is very tough and boring.
So to keep myself happy, I have a hobby of reading story books. I love to read story books, Urdu novels etc. I always use my leisure time in reading novels.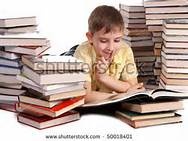 Novels are just like fantasy worlds where I fly along with heroes of novels. Sometimes, stories are sad, so I feel that sorrow by heart, sometimes weep for the characters. Sometimes they represent funny situations, so I laugh heartily.
Novels are best source for using leisure time. There is not just a story in these novels but they keep a hidden meaning in them. Writers try to convey some messages through their writings. Novels always keep a good lesson for us. They teach us a lesson of morality, honesty, equality, truthfulness, sympathy, love, prestige, humanity. So novels are also good source for giving you moral values.
Novels are also source of useful information. If we read novels of any society and culture, we get a lot of awareness about this society and culture. We get information about norms, values, ways of living, rituals and ethical values etc of that society. So without any journey to that place, we are aware of even scenery of that place through worldly portraits and even temperaments of that people.
When I become worry, I take novel in hand and start reading it, and as a result all the worries of world run away from me. Novel's words are like tablet of head pain, and by taking these doze, I feel my self so fresh.
Side by side reading novels I also like to write novels in shape of blogs on Film Annex, therefore I chose film annex for sharing my knowledge to many other friends.