Hello friends i am gemisoul, purpose of writing this blog is to share my journey with all my friends to know what circumstances i went throughout this whole process.
Before: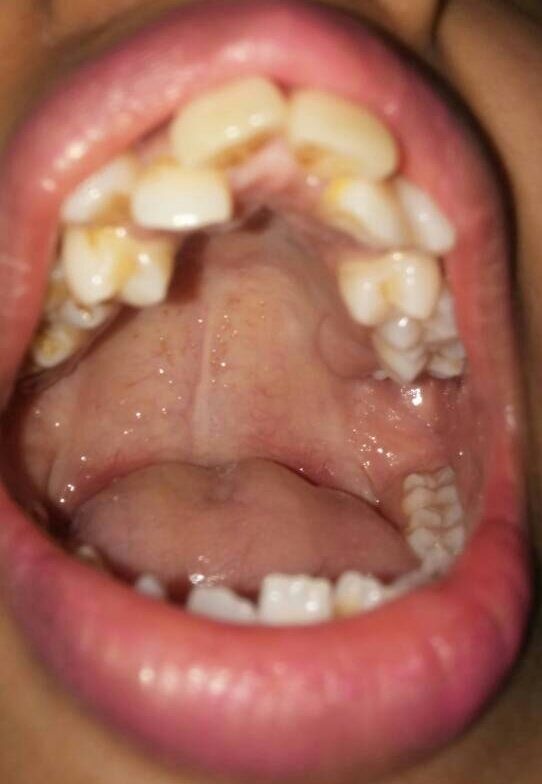 Condition of my jaw and overbite before, picture is mine.
Friends here i am want to share my journey,the journey where my life gonna change in different ways,
the journey where i faced lot of pain to look like metal face but i never got dissheart and
nor gave up i am talking about when i got braces on my teeth,that metal chain which dentists put on teeth
make someone's smile better and to look even more prettier.so the journey began when i met my childhood friend
and i saw her in a very different look more pretty and more confident. I saw her smiling face the cherish face
of her telling that how much she is happy. and then she told me about her experience of getting braces and inspired me
to get on that braces too in the beginning, i was so scared then she told me that its not a big deal to wear braces
yeah they will hurt in initial stages but people get use to of it after some time.

I started thinking about that remembered about that bad memories when people called me dracula's teeth taunted me about my looks regarding my teeth that taunts were real heartbreaking thing well then i started searching on internet,
scrolling stories and procedures that how it'll work and what could be worst and best thing in
that. I have decided for treatment.
Appointment and consultation:
So after few days i met my friend again to meet her and get an appointment to her orthodontist she took me to that doctor to meet him and get consultation about my teeth.i met him he examined my jaw my teeth and said that you are look like an exceptional for me but its okay i like challenges :P he was such a humble person and a very experienced surgeon he make me comfortable and ensured me that everything will be all right,so he told me all expenses and duration that how long i have to wear that metal chain,and what do's and don'ts while wearing these braces he took my jaw size with some gluey gooey thing and gave me another appointment for putting that braces.
Treatment:
that date was 21 November 2014 so,the very important day had came and i have to go to the dentist i was
so nervous and scared,i reached to the clinic at 6 P.M there were few people sitting in clinic
after sometime Dr. called me into his cabin now its my turn to lay down on that scary chair
to put on braces, well he started the procedure there was nothing pain at all,he put some
ring looking like things called molar bands on my last teeth upper left and right molar and
lower left and right molars too.he placed all brackets and set the wire and save it with tiny bracket rubbers.

when got my braces on picture is mine;
Initial days with braces:
First day it was just irritation and feeling something heavy in my mouth, but after a day it was getting worst
the pain was unbearable i was unable to close my mouth unable to chew anything even the softest meal in the
world i can't eat that thing i was only on liquid diet. Unable to brush my teeth that's all like a nightmare
to me i was thinking that i have made a biggest mistake of my life but i thought about some bad memories
and brace my self to face this temporary pain.
After a week pain was as it is but i got use to of that i was able to get some kind of very soft meal like bread
dipped in milk,my dentist told me to come after every 15 days he will change my rubbers and wires gradually
and after 3 months he will pull out my molars from upper side left, right molar and lower side left, right molar
as well to make space in my teeth.
credits: Youtube.com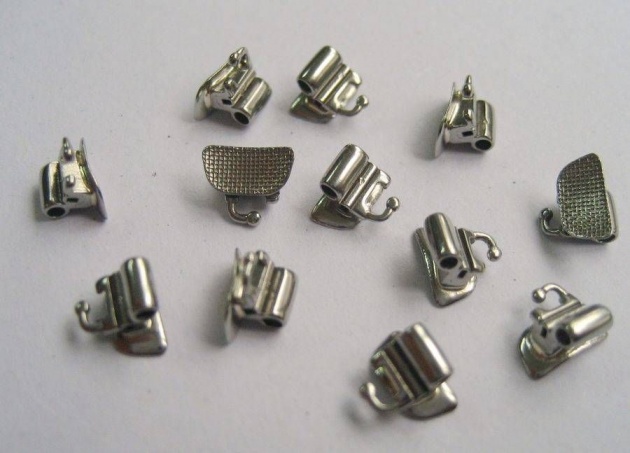 these are called molar bands, picture taken from Google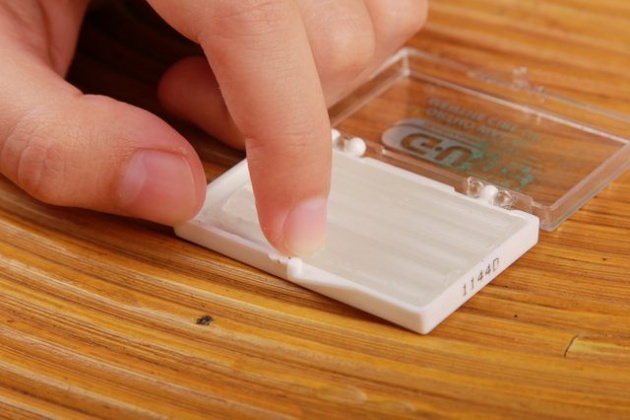 Dentist gave me this oral wax to use while braces get irritated,picture taken from Google
Well,whenever after 15 days i visited my dentist to tighten my braces i have to face all that pain again for some
days.but progress was unbelievable my dracula teeth were pulling down side my canines were coming front
side from the back n i was so happy with that progress.well the days were passing smoothly and i got use to of it
now.3 months have passed and its time to face the second nightmare its time for molars to get pulled,well i took
appointment for it and reached at clinic i was so much scared that time because i have to take anesthesia for
that treatment and injection thing is the most scary thing for me well my dentist relaxed me by some jokes and said
that i don't have to worry about that it will just k prick nothing else.He gave me anesthesia and i was crying a lot
at that time but surprisingly when he pulled out my molars i felt nothing pain at all he just filled my mouth
with lots of gauze i was feeling drowsiness as time passed,and the effect of anesthesia got down i starting feeling
real pain the blood was flowing for very long time well it was just a bad phase of my treatment. Orthodontist
gave me other appointment to put on power chain to fill in the space that was formed because of pulling out molar
he put that power chain all over my teeth for a couple of days.Since going to the dentist i have started brushing my
teeth a lot more dentist gave me the instruction to how to take care of my teeth.He gave me floss and a tiny brush for
braces and some oral wax too for in case of any itchiness caused by edges of brackets these things were look like i have shown in pictures above.
Its June 2015 and I have an appointment where dentist decide to remove that power chain and put more tighter
Powerchain on my upper teeth.I think its amazing how much progress i have made in past few months i was so
satisfied with my treatment and i felt that life is getting better and easier every day,my teeth doesn't hurt now,and
i am able to flash a big smile in front of all :) i had a really bad overbite and now i am glad that my bite was
getting better and better everyday.
Happy with the results:
Whenever i had an appointment i choose rubbers for my braces in very bright color ,color that matches with
my outfit :P another interesting thing happened very often that when people see me with braces they keep staring
at me as they are looking a monster or what specially kids when they saw me they asked me that "whats that weird
thing in your mouth?" or "what happened to your teeth?" these questions made me a reason of embarrassment I had
no clue that what to tell them.well time passed and my life with these metal thing was going really well.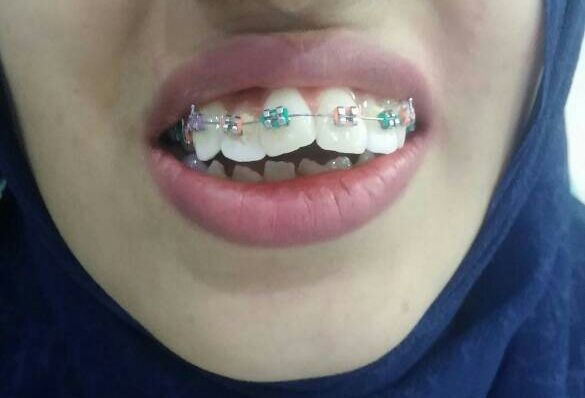 picture is mine
Its now July 2016 and i was still on my braces but really happy with progress i have made i can smile wide
without any hesitation even with that braces on, My teeth were align and my bite is now very well.
The purpose of writing this blog is just to give some information and some inspiration to those who get scared
of these braces. I inspired by my friend and want to inspire others. Most people don't have to worry about jaw
surgery or to getting teeth pulled but in my case i have to face all these things. Hopefully this blog will make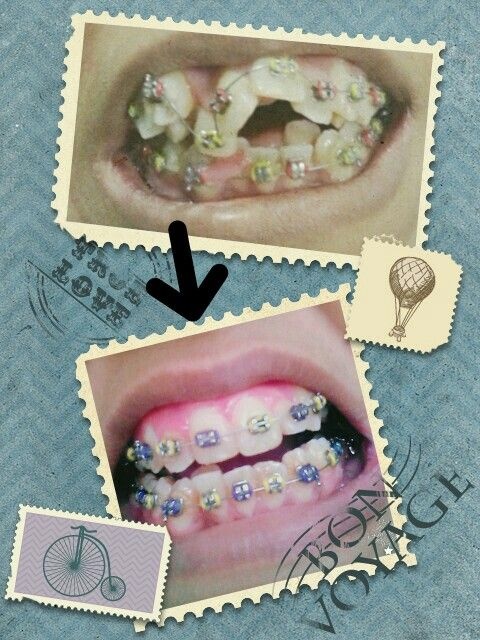 difference is unbelievable picture is mine

your vision clear to get treated by braces.
I am still on my braces and waiting desperately when it will come of...