I always thought of going to some of foreign countries to worked there if given a chance because people there can have more than 1 job unlike here in our country that we are only allowed 1 job and the government will sue you if you don't pay your taxes. Anyway, so since I don't have enough money to do that I decided to look for a part time job. At first I found Bitlanders through a friend who has been very consistent in her status and was able to encouraged me that theirs really money by blogging. And she was right and that is why I am still able to post blogs here. But I admit what I am getting here is still not enough. So I still look for another one.
I applied be an online tutor but unluckily I didn't passed the assessment with the first company I applied to, I lose hope that time but when I talked to my previous work mate she told me that she's doing an Online Tutorial too and it gave me another hope. She referred me and one of their recruitment team called me. It was only a 15 minute phone interview, as the normal interview, the interviewer asked me to say something about my self and why I like teaching. It was on the spot, I just woke up that time and had no idea that I will have an interview at that moment but maybe that is really for me. God answered my prayer again because I was able to pass the phone interview, next thing happened I'm already one of their starting teacher.
Now let me share something about my Part time Job.
I will give you an idea about the interface of our company and it's called 51talk Philippines which sounds like "I want to talk" because in Chinese, five sounds like the word 'I' and one sounds like the word "want.. Below is their main logo. A shadow reflecting a face of a dog. They choose dog because as we know "dogs are mans best friend" and they are loyal to their students in making that they will provide excellent teaching. And also shadowing puts emphasis on the importance of interpretation and comprehension. A technique that can either be verbal or non-verbal is clearly fitting for language instruction.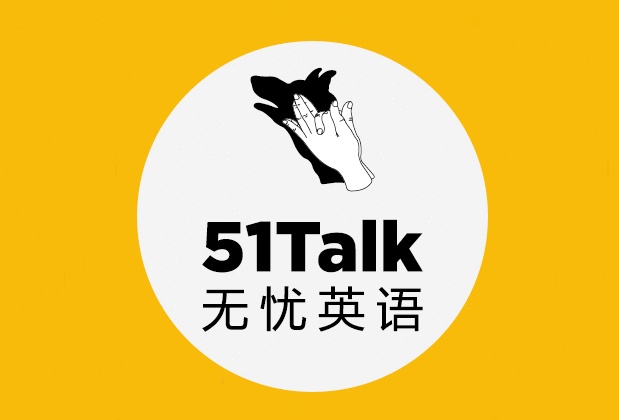 We are using MYPAGE as their main website to where teachers can see their status in the company and a lot more. You will see this page when you type in the site.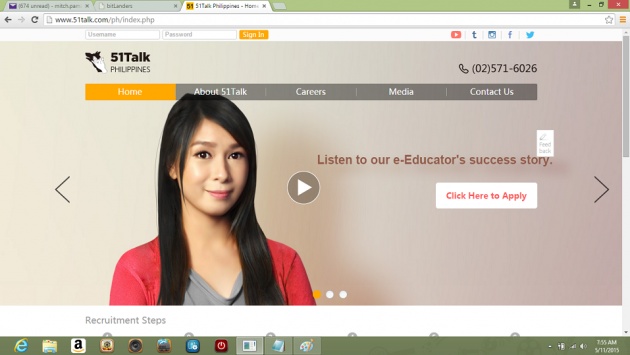 After signing up with your own username and password given by chinese admin you will then see this page.
It will provide the number of violations who have committed during one cutoff.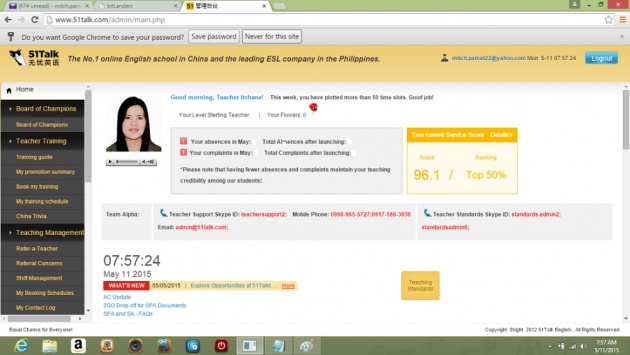 One of the things I like the most here is the ability for you to choose your own time. you can plot your schedule according to your available time. You will be more flexible in plotting your schedule especially if you are a mom or an employee who wants to earn money during rest days or holidays.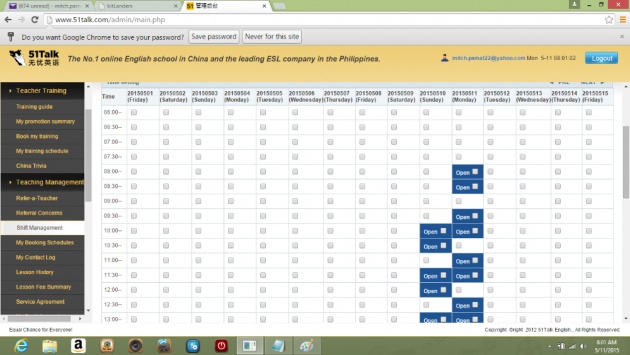 This is what you see when someone booked your class. It will tell you the name of the student, the level of class and the lesson you will be conduct and the tools that you need to use during the class.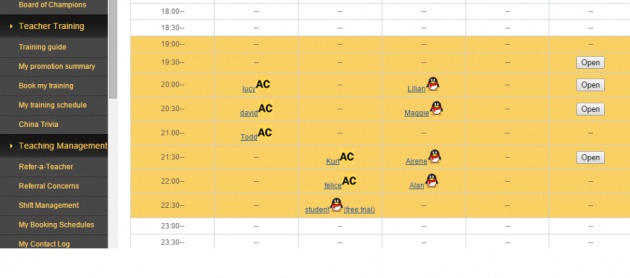 And this are the main tools we are using;
Skpe
QQ
AC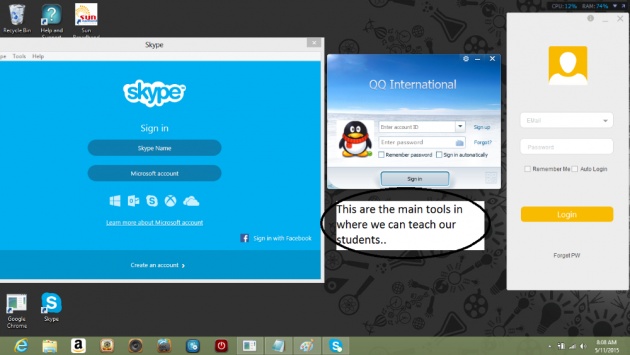 They will also provide you training videos and material that you can review to be an effective teacher since they only provide 1 day training.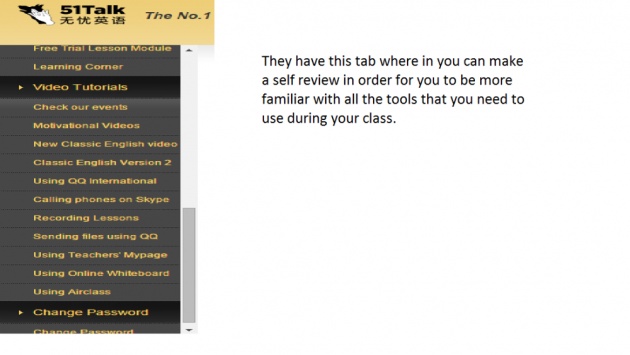 \
I hope you've got some idea regarding my part time job and if teaching is one of the things that you love to do, why not try and start to work at home. If your interested and want to try My Part Time Tutorial Job just let me know.