"Bold steps are needed now to overcome the legacy of the past and to ensure that no prisoners of conscience are left behind," said the Special Rapporteur on the human rights situation in Myanmar, Tomás Ojea Quintana. "This requires a concerted effort by the Government to engage with relevant stakeholders, such as political and civil society organizations, to clarify exactly how many prisoners are left and should include the establishment of a review mechanism which has access to prisons."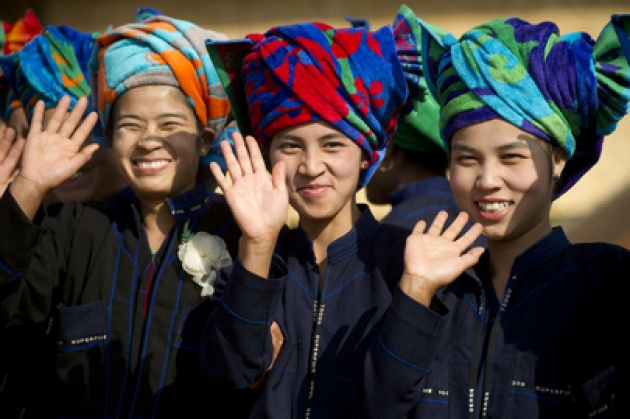 Are Prisoner of Conscience Still Left?
Myanmar's authorities released a block of political prisoners, but it is not evident how many more are left in the cells, Further, there is concern that conditions could be imposed that interfere with civil liberties and/or opportunity to resume a productive life. According to the Statement from UN Human Rights Office: "The Special Rapporteur renewed his call on the Government to release all remaining prisoners of conscience without delay as a fundamental part of the process of democratic transition and national reconciliation. This includes the release of people such as Myint Aye, the Director of the Human Rights Defenders and Promoters Organization, and 36 year old Aung Naing, who has spent the past 16 years of his life in prison and was also visited by the Special Rapporteur in Insein Prison during his previous country visit. Persons such as Myint Aye and Aung Naing may have been convicted of crimes under Myanmar's penal code, yet I believe that the reason for many convictions such as these was because of their opposition to the previous Government at the time or because they had no opportunity to defend themselves in a fair trial. These people must not be forgotten and left languishing in prison."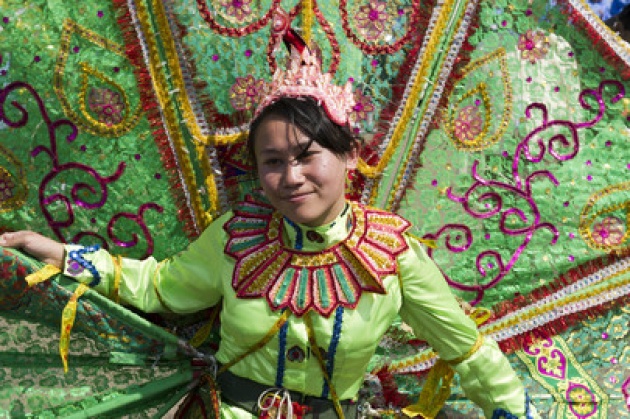 Remedy, Care & Reparations?
"Adequate medical and psyco-social services should be provided to those released, particularly those who suffered ill-treatment or were subject to prolonged periods of solitary confinement," according to the Special Rapporteurs Statement from the Office of the UN High Commissioner for Human Rights (OHCHR), The Government should take positive steps such as providing reparations to prisoners, removing restriction on applications for passports and removing obstacles to continue their education or regaining professional licenses.
In our view, in a globe now hungry for new sources of economic growth, there has been a rush to affirm Myanmar's presumed transformation, but the minorities and civil society very much remain excluded from progress, (See Our Report: "Is Beijing Aiding Myanmar Junta in Kachin State Conflict?" Myanmar's markets and natural resources that could help drive economic growth in Asia are now at the center of jockeying as big powers seek to win favor with the military junta backed government. We would also urge that the situation of those associated with the UN and several NGO's who were tried and apparently convicted in non-transparent trials in Rakhine State after violence and another crackdown primarily directed at the Rohingya minority. See our Report: "Myanmar Trials No Transparency - Has Anything Really Changed with Authoritarian Junta?" Mr. Ojea Quintana (UN Photo Below while other UN Photos from Shan State) underlined that the release of prisoners of conscience should be at the forefront of Myanmar's reforms, and called on the Government to release all remaining prisoners of conscience without delay as part of the process of democratic transition and national reconciliation.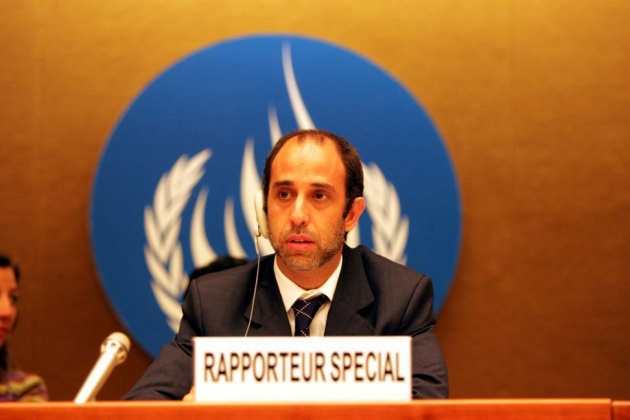 Link to Special Rapporteurs's from OHCHR
Ambassador Muhamed Sacirbey - FOLLOW mo @MuhamedSacirbey


Facebook-Become a Fan at "Diplomatically Incorrect"








Twitter – Follow us @DiplomaticallyX







See more at our Popular Video Blogs & Current News Event Articles – www.diplomaticallyincorrect.org