On our third and last day in El Nido after our very sweaty and knee wrecking instant adventure at Taraw Cliff, my husband and I had to look for another activity within the province.

I was assigned for the research on where to go and what to do for this whole trip vacation and I had informed him way way before that we will be going to either the waterfalls or the twin beach. Now these two are not part of El Nido but we can go over to the neighboring town to find these tourists spots.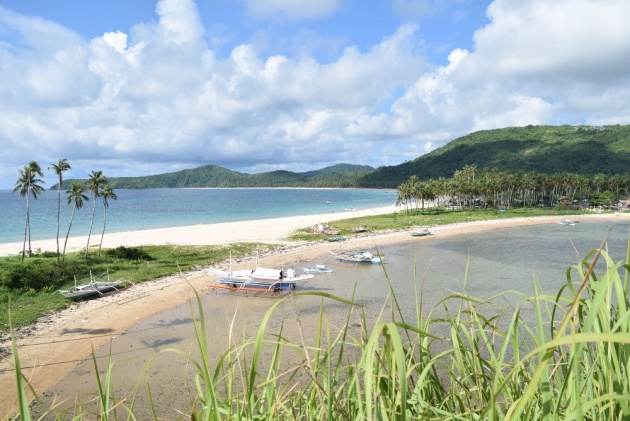 When I went back and check my list of tourists spots in Palawan which is near to El Nido, I then spotted the waterfalls and the twin beach. My husband and I were still both tired from the trekking we did earlier so we thought it would be better to stay away from trekking so we opt for the twin beach instead because the waterfalls would require another set of walking and trekking.

Now there were a couple of ways on how to arrive in the twin beach, either with the public vehicle or rent a motorcycle. We chose the second option and the place where we stayed in had referred us to a motor-rent shop which only gave it to us for 500 whole day of use which was really good for our budget.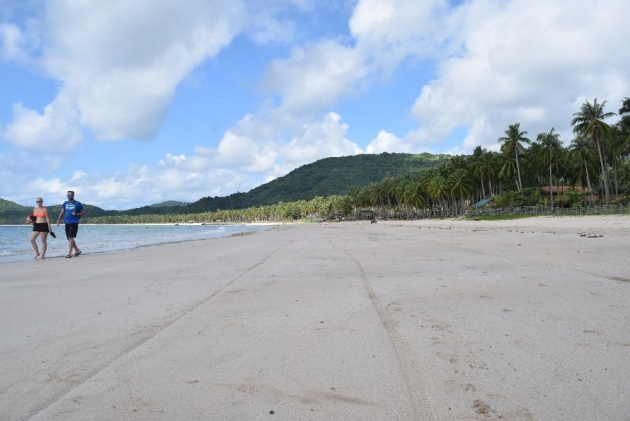 A long stretched beach shore, the store isn't very visible from this area anymore. Notice the foreigners walking?
So off we went and since we are not sure which way to go, we have to ask some locals around where it would be located. Gladly, they were really accommodating and approachable. So it took us around thirty minutes in all to reach the beach. We had to pass by a few rugged, un-cemented and rocky roads. We also had to go through a muddy area which was near a rice field and we also passed by a river!

It was like we were just in our own province, like in Bohol where on each side of the road are rice fields. It is very good to the eyes and to the nose because we had inhaled fresh air and had also smelled the ricefield's airbreeze.

Actually, it was amazing how the ricefields were there when in a few minutes, the beach was present.

Then we arrived at a crossroad where there was a stop to pay for the entrance fee. It was supposed to cost us hundred pesos for two but the personnel given us tickets for only 50 pesos.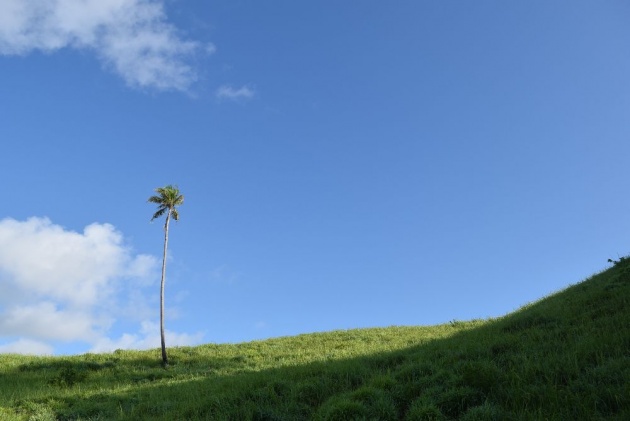 One of my favorite shots because of the simplicity of the photo.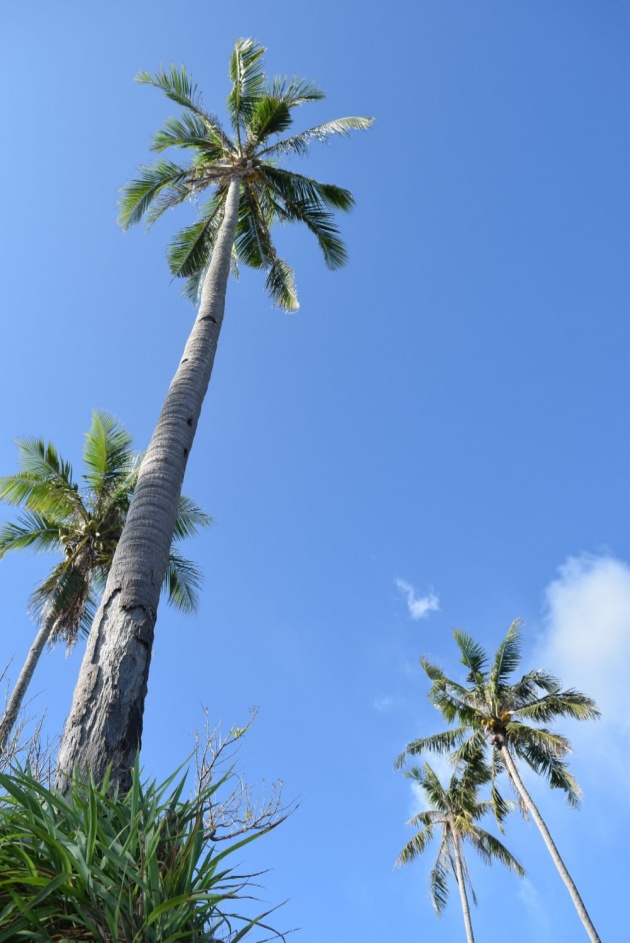 The coconut trees were standing steady and tall a few meters away from the beach. We only have idea that this is a beach where most of the foreigners stay because it isn't crowded and it has a long stretch of beach shore. What we were actually up to was the fact that it is a twin beach.

But the beach had given us more than what we had expected. In fact we definitely love the place and thought it was better than the beaches which we had gone to during our island hopping tour. It was kind of amazing how long beach was. It was very sunny though when we arrived around two in the afternoon but the foreigners didn't mind it. There were only a few heads of Filipinos there though, majority were foreigners.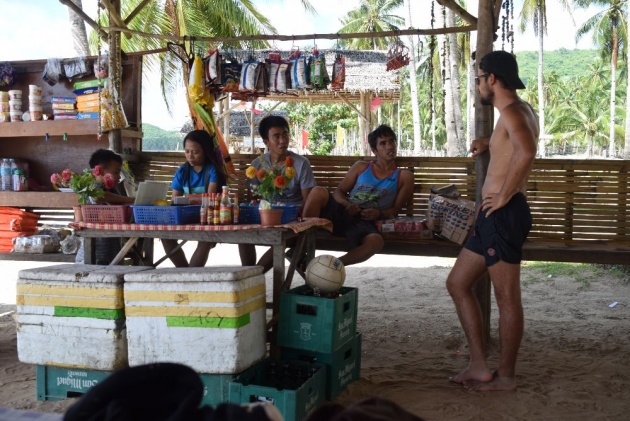 We decided to stay at the store slash restaurant in the beach, they serve drinks and also viands. We ordered mango shake and coconut juice as well. The foreigners were really cool while staying there, they even go to the store to just talk to the locals. Gladly, the locals were speaking Bisaya so we don't have to worry about speaking Tagalog.
Around quarter to four, when we had enough with the book reading, we decided to go out of the nipa hut, asked the boys at the store where the twin beach can be found and they referred us to the end of the long stretch where there's a mini mountain.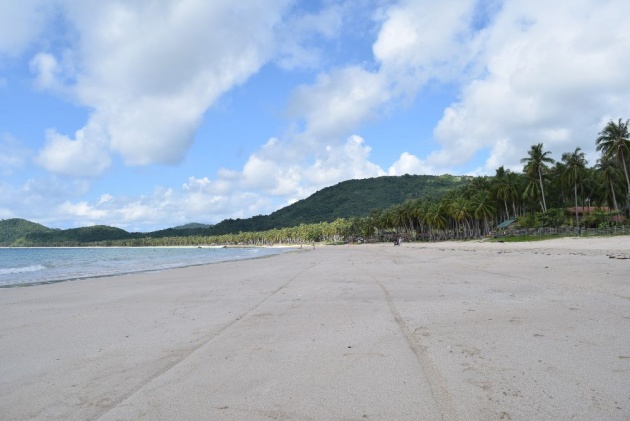 We started walking and realized it was very far, it took us around ten to fifteen minutes to walk but it was okay since it was also windy.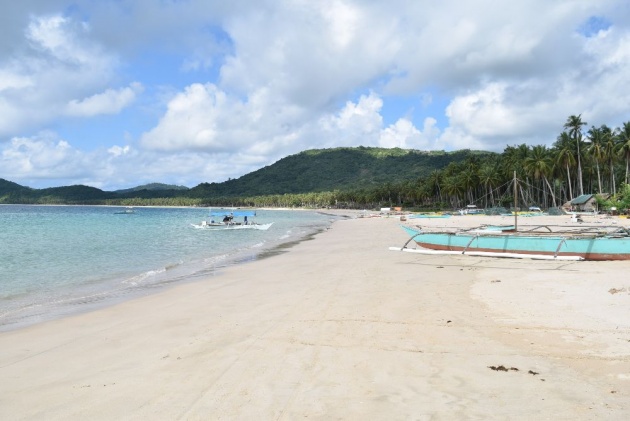 A few meters away and we can see the long white sand stretch of the beach, this is I guess the longest stretch of white sand beach I have ever seen and have been before. The main livelihood of the community is obviously fishing and their boats are docked in the sand area. One boat had just arrived.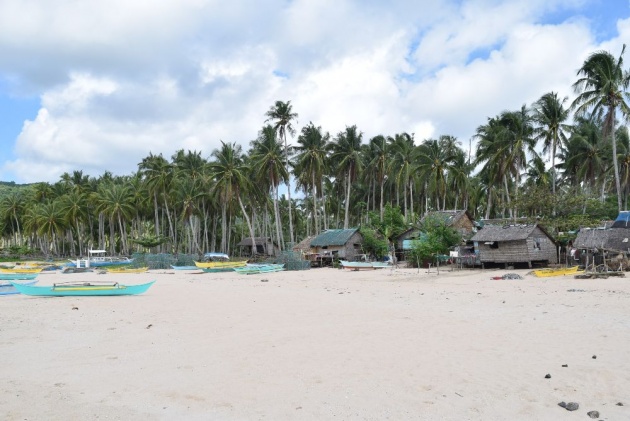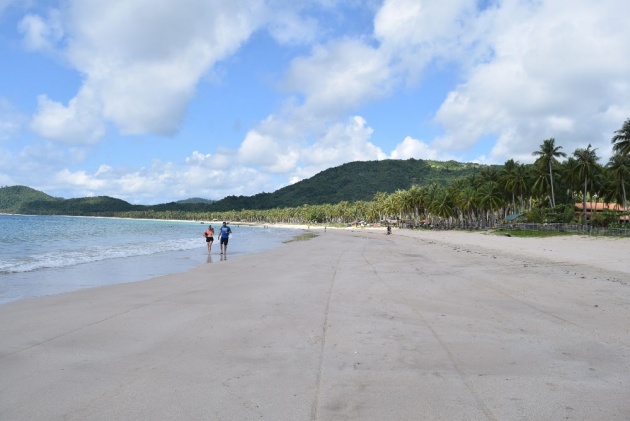 While on our way, we also spotted some other people going to the spot where the twin beach can be seen. On the photo are two foreigners walking, looked like they were partners. The lady took off her slippers and I guess she loves the feeling of stepping on the sand directly.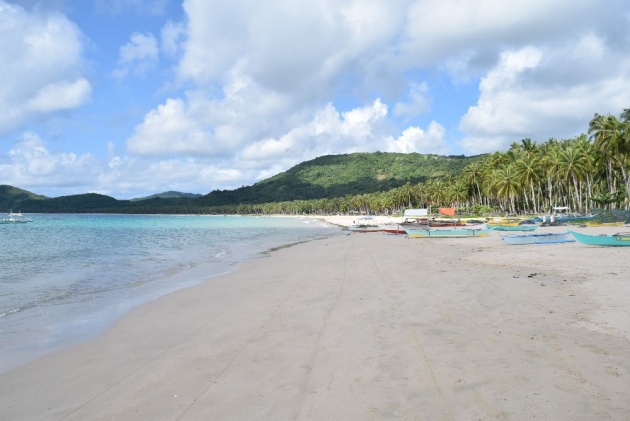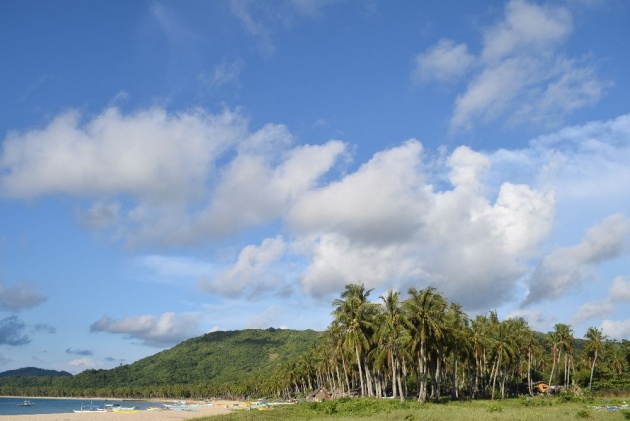 We were almost there as the trees show us how they were grouped together, looked like another water area is located on the right side of the beach.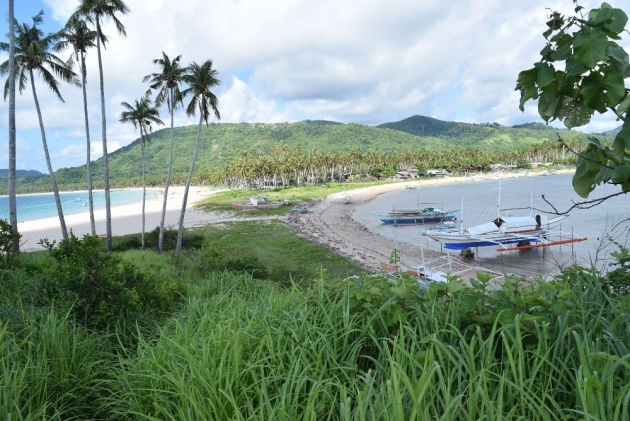 It was still sunny and so we decided to stay under the coconut trees. The twin beach was already visible from the spot where we were situated. Thank goodness it was windy. We have to climb to the mini mountain to get a good view.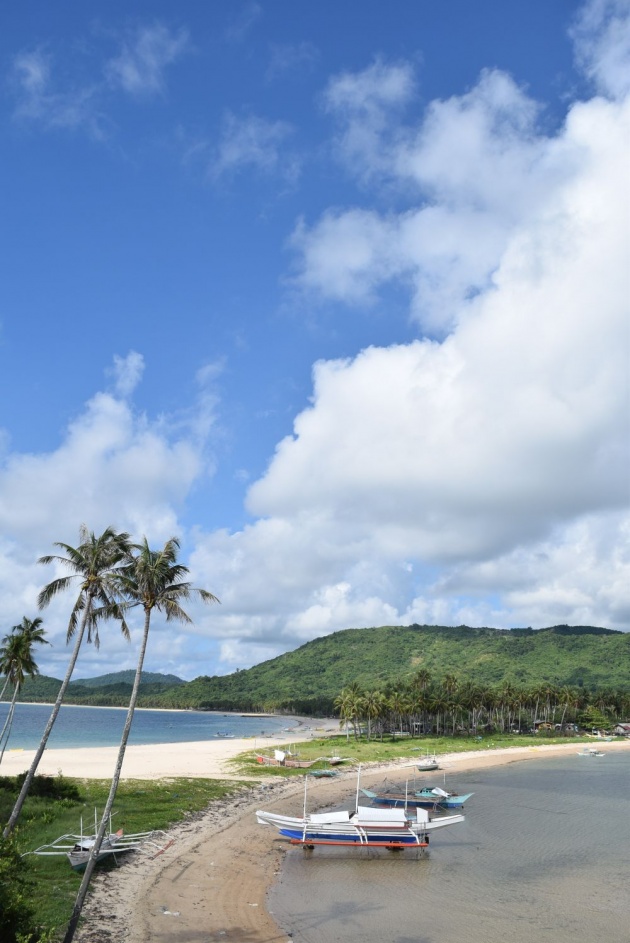 Reaching the end, we spotted a few heads also checking out the place. We decided to stay under the coconut tree and wait for the sun to go down a bit.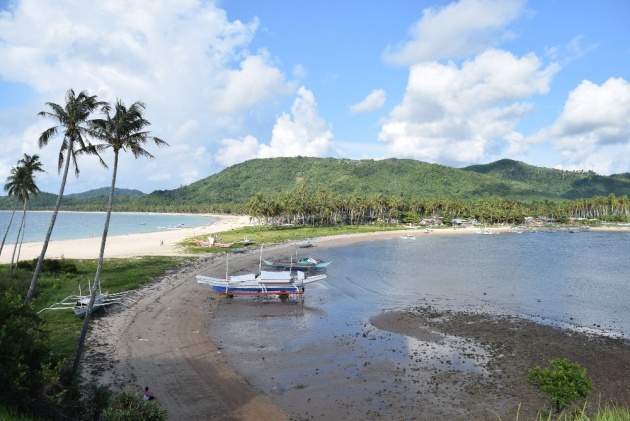 Some more photos of the twin beach: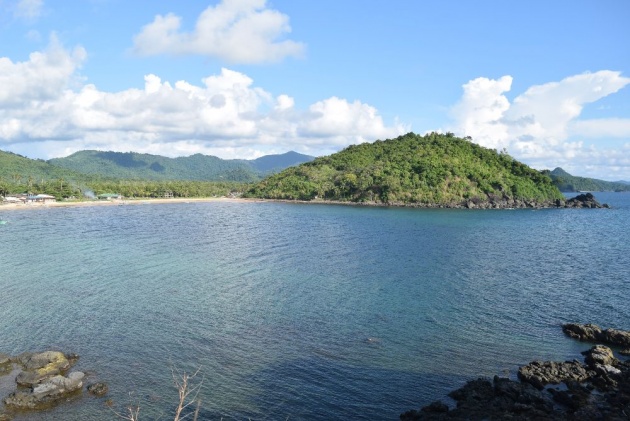 This is the view of the Calitang Beach from the end of the mini extended mountain. There's also a long stretch of beach shore but there are more residents here compared to the Nacpan Beach.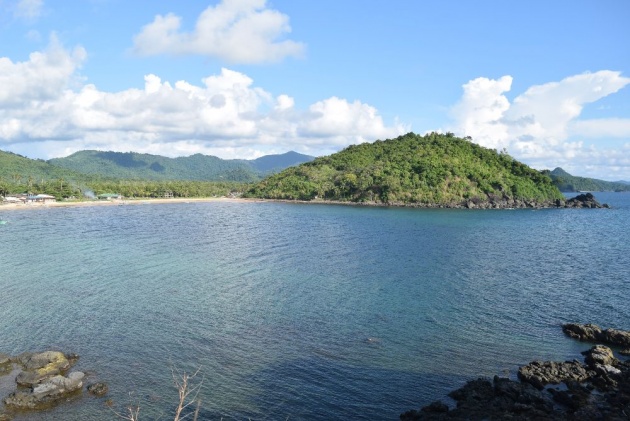 While we thought it was only a twin beach, we were actually mistaken. We found triple beach in fact!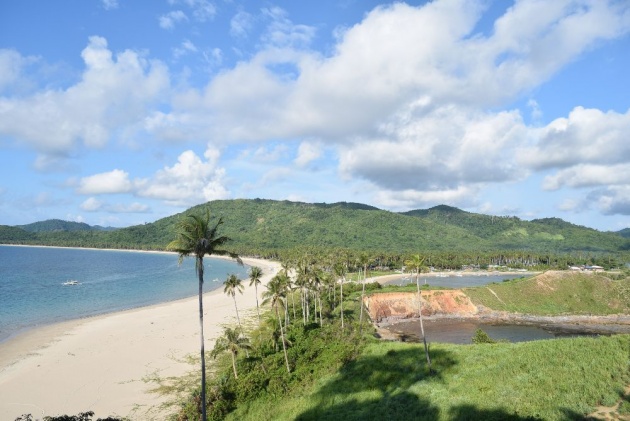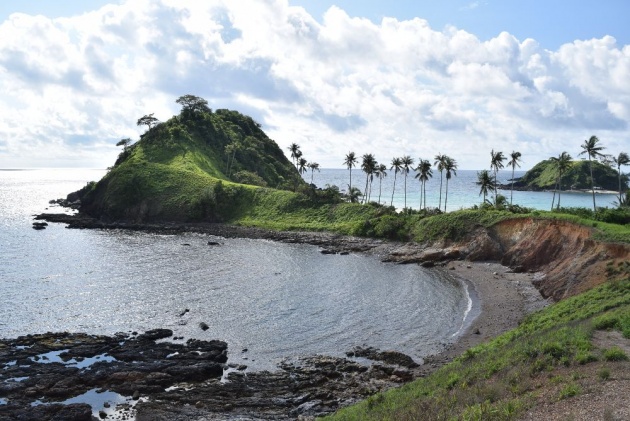 This one up here is what we considered as the third beach. The sand isn't white compared to the other two but it has a short shore and this can be considered a beach too.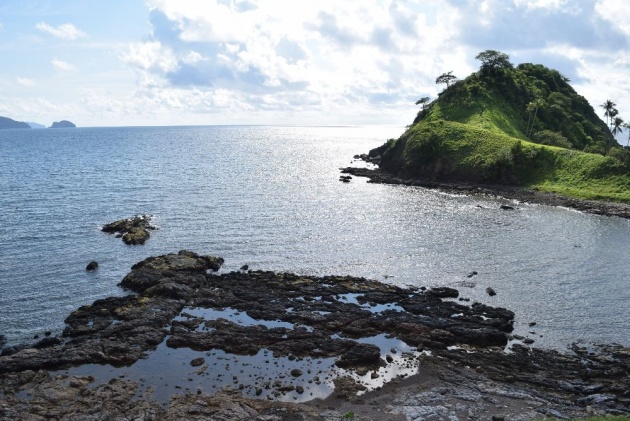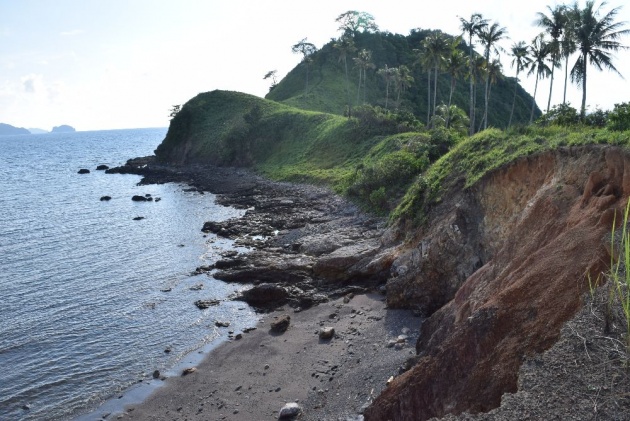 A closer view of the third beach, it is a bit rocky though but it is still beautiful.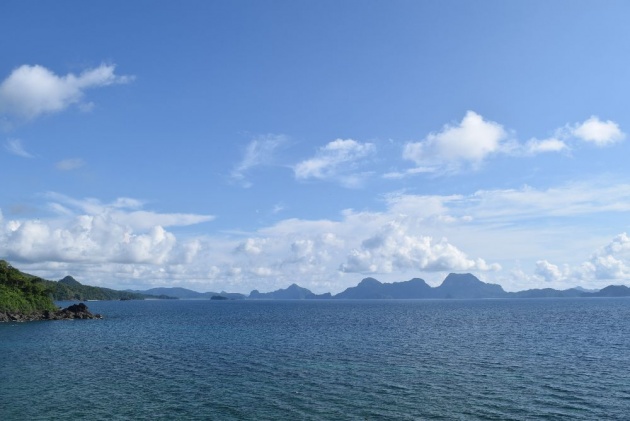 Look at these photo, there is a long stretch of beach and then on the other side, there's another white beach and at the back of the smaller white beach, there's a red beach facing a great open sea. It was real and we were both amazed with it.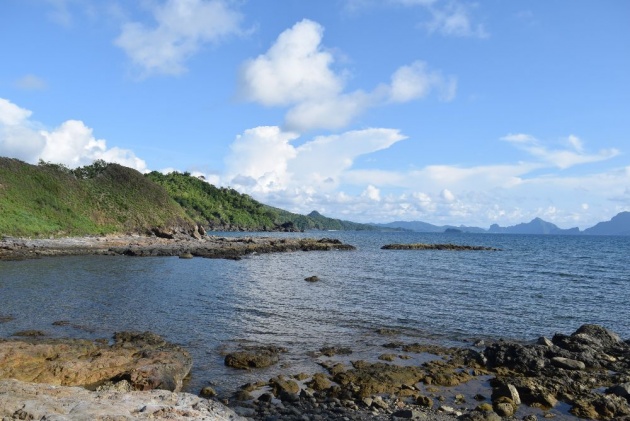 Aside from that, the view in front was also beautiful. There were few more islets which looked like little stone paths from above. One of them even has a house in it. We wonder how it feel like to stay there.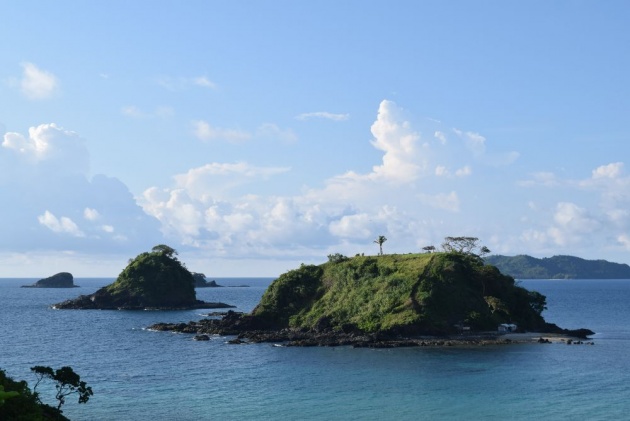 We took lots and lots of photos to serve as our souvenirs. We had to take selfies too and videos. I tried to also sleep while under the coconut trees while my husband was busy taking more photographs.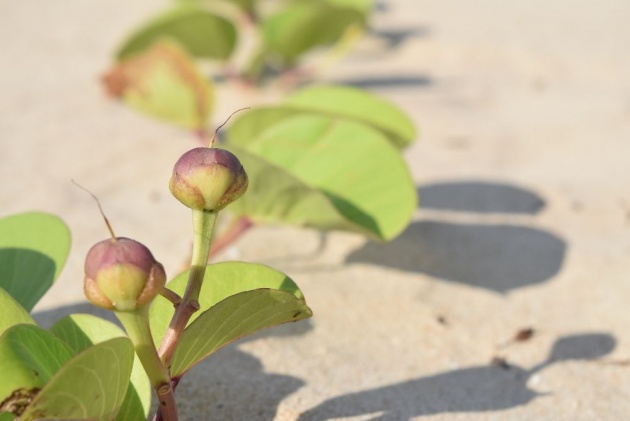 Here's some plants about to bloom its flowers we found in the shore at the end of the Nacpan Beach. Wonder how this had survived considering that the water here is salty.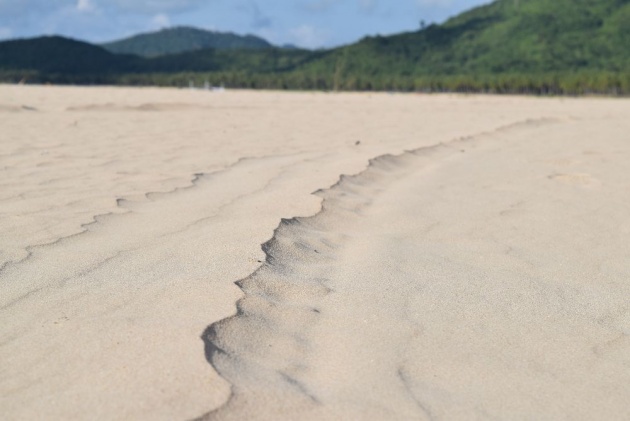 Because of the playful waves, this sand had been shaped this way. We believe that when it is high tide, the water will reach the store area.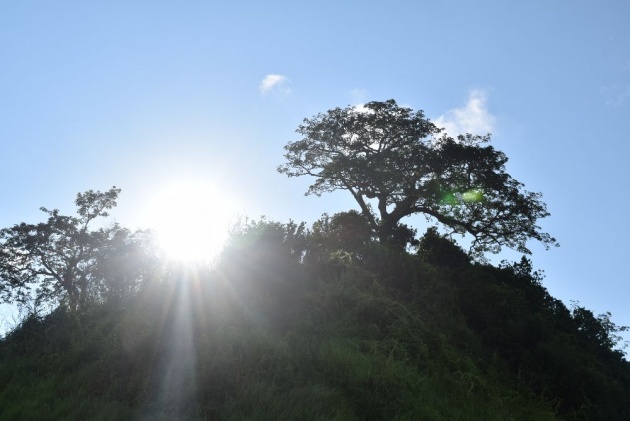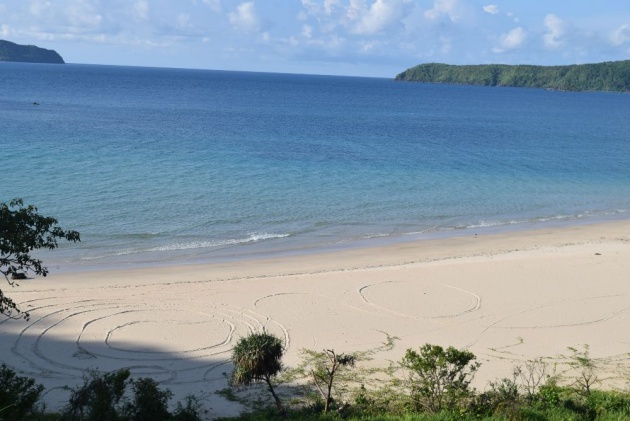 It was past five when we noticed that the place started to darken so we started walking back to the main beach where the motorcycle was parked. And we witnessed something beautiful but a bit threatening. It was a huge rain on the way towards the beach.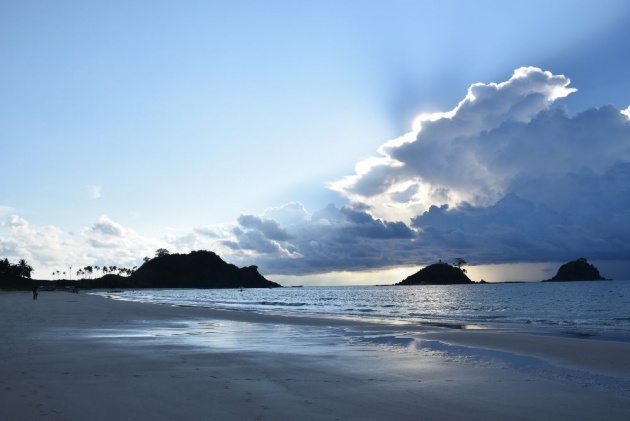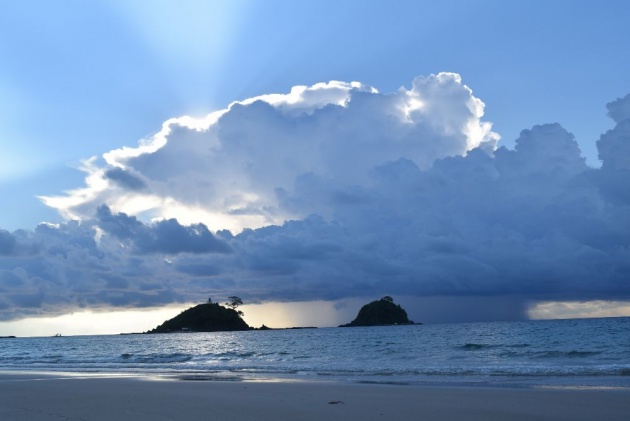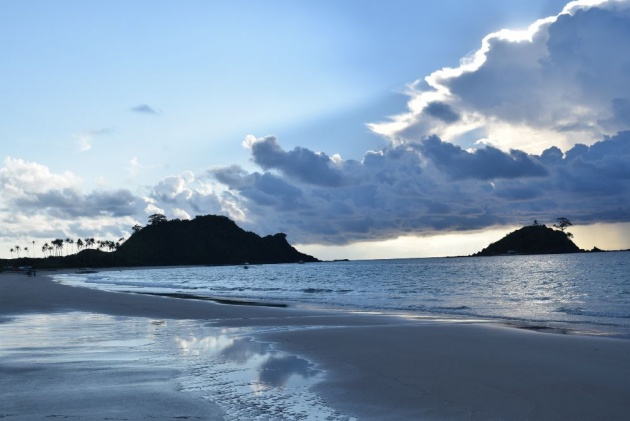 It was dramatic and really mysterious. It was dangerous but beautiful. It was a bit threatening but we love to just stare and watch how it goes and what will happen to it or how will it evolve. It was just amazing.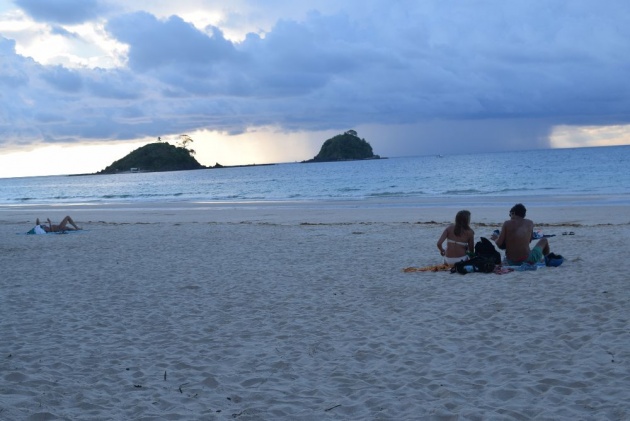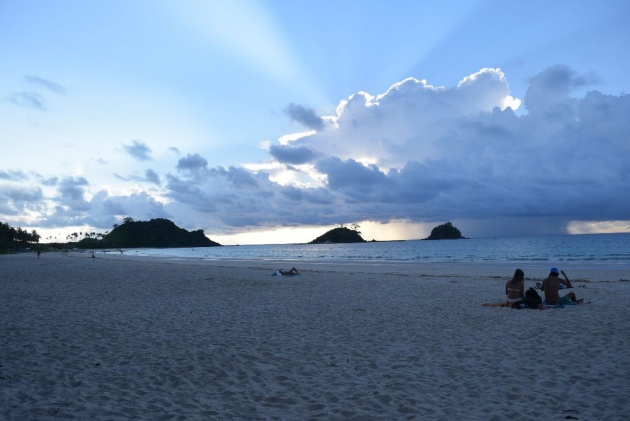 However, there are still foreigners who didn't mind the fast approaching rain. We can't imagine we were able to walk from that further most hill on the left of the photo to the beach area where the store and our motorcycle was located.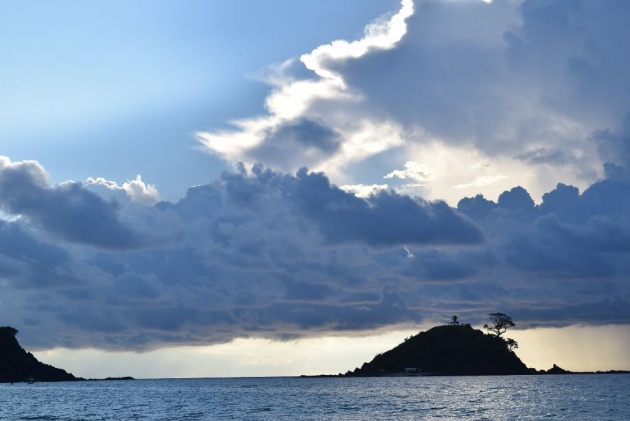 But then darkness starts to creep in so we decided to go home instead. We really had fun in there.
Some other videos of other travelers: Check out our Palawan adventures:
Other places we had gone to together: