Neuschwanstein Castle is a 19 century Romanesque Revival palace on a rugged hill above the village of Hohenschwangau near Füssen in southwest Bavaria, Germany.( Wikipedia)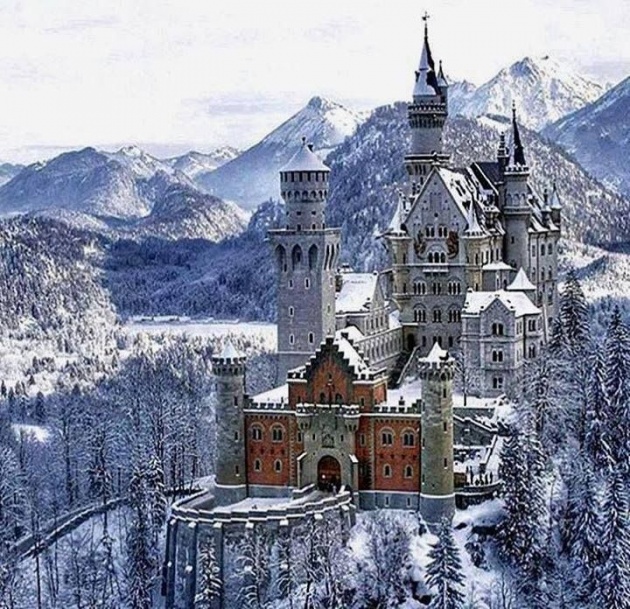 )
(source:Google)
Neuschwanstein was designed to be a hideaway for this reclusive king, as well as a palace evoking Medieval myth and fantasy.
The story behind this fairytale castle is evocative in itself. King Ludwig was forced onto the throne before he was 20, and, in just two years, suffered a crushing military defeat which was a huge blow to Bavaria.
The young King appeared to also have a rather troubled personality. So, rather than tackle his disappointments and failures head-on, he immersed himself a fantasy-world of building fairytale castles.
Neuschwanstein Castle, in Germany, is the ultimate result of his obsessions (or, some would say, his gathering insanity). It's a phenomenal site, as the majestic exterior is more-than-matched by the decadent interior decor.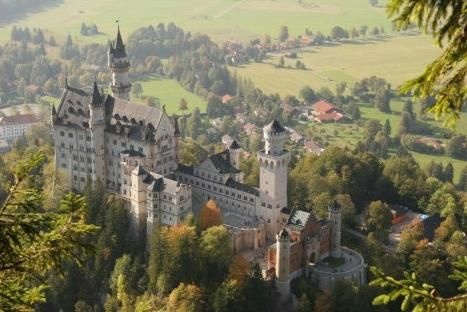 (source:Google)
Neuschwanstein Castle beauty:
Every part of Neuschwanstein reflects the troubled and eccentric life of King Ludwig. It reflects his obsessions with the work of Wagner, his preoccupations with the noble lives of Medieval royalty, and his desire to retreat into a solitary world of fantasy beliefs.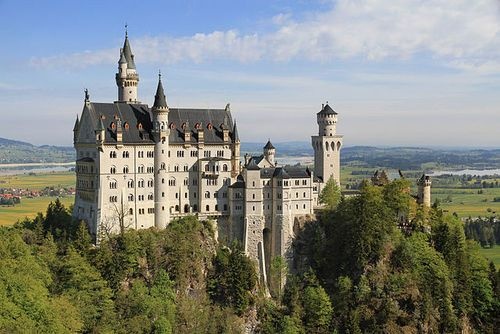 (source:Google)
Inner view: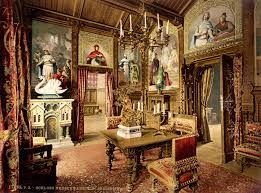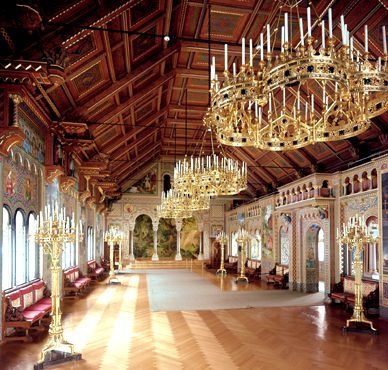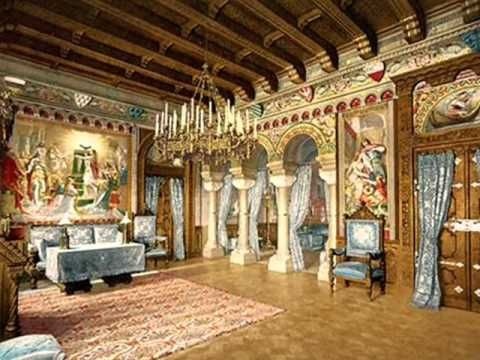 (source:Google)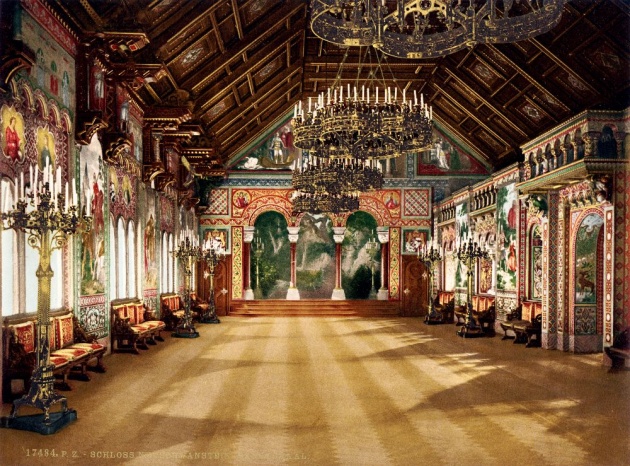 (source:Google)
Master Piece:
Central to the castle is theatre, opera, and the works of Wagner. King Ludwig was entirely obsessed with Wagner, who was a close friend (on Wagner's death, Ludwig was said to be devastated).
Resultantly, Ludwig intended to fashion the castle to be a place for the performance and appreciation of Wagner's works.
The interior walls of the castle are adorned with murals which depict the legends behind Wager's operas, and the lead architect for Neuschwanstein was even a stage designer, named Christian Jank.
Neuschwanstein Castle was never finished
Neuschwanstein Castle was never finished. Construction began in around 1869, but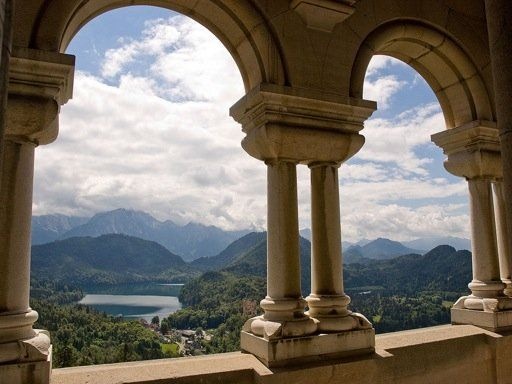 the project was slow-moving from the start - it was originally planned to take just three years until it Ludwig could move in, but this quickly slipped to ten, then 14, then 16....
In addition, by the late 1800s, King Ludwig's castle-building projects were also running into phenomenal debt, accounting for a personal debt, in 1885, of around 14m marks. King Ludwig, however, was too stubborn (or too mad) to acknowledge these financial difficulties.
Whether or not he was truly mad is an issue for debate: it suited his court to try and depose him on grounds of mental health. After his diagnosis, he was forced to leave the castle, and, three days later, he died in extremely suspicious circumstances.
When he died in 1886, King Ludwig would only have ever seen Neuschwanstein as a building-site.