Hi there and Welcome to the Film Annex Music TV (FAMusicTV).
Hope the time you spent the last week was amazing.
Today, as a representative of FAMusicTV, I want to show you something simple, but fully incredible.
The video of Australian-born, Hungarian-bred, Brooklyn-based singer Johanna Cranitch and her band Johanna and the Dusty Floor - Fishbones.
But, before you watch this independent music video, I want to show you a short bio-story about Johanna.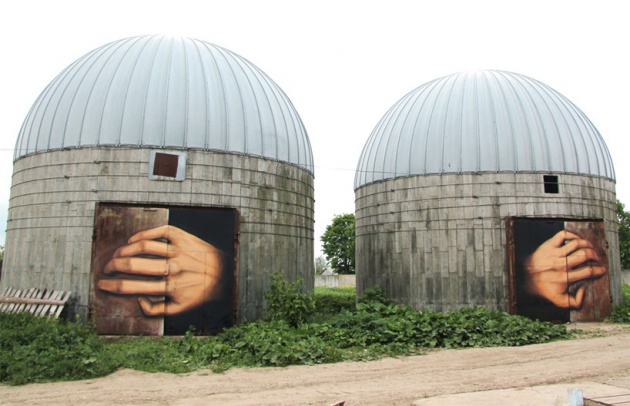 Her Hungarian jazz pianist grandfather declared on the day she was born: "This one will be musical." And so it began.
Her mother enrolled her in the Kodaly school of early childhood music education and her Irish/Australian father brought his love of Gregorian chant and ecclesiastical music to the table, guiding Johanna toward the stage.
At nine years old she was singing St Matthew's Passion at the Sydney Opera House.
Her music career began when she joined Opera Australia's Childrens' Chorus.
After attending a performance arts high school, Johanna enrolled in a jazz degree program at the Australian Institute of Music, where she graduated with honors. She performed across Australia as a jazz vocalist before moving to NYC.
Once in New York, she convinced the head of prestigious Nola Recording Studios to let her intern and she was soon on her way to engineering full time for the likes of Liza Minelli, Hank Jones and Bette Midler.
Over a period of four years at Nola, Johanna decided it was time to make her own album. She was on her way to becoming an artist in her own right.
Johanna began by singing backup for various projects in NYC and touring extensively with the band Wheatus. By the time she sat down to put together her own debut, she had over three hundred demos to sift through.
Wherever those songs might be, the songs that made the final release were well worth the sacrifice. In November 2010, Johanna and the Dusty Floor quietly released The Forest EP and so the cat was out of the bag.
The album was recorded in Australia, LA and New York. It shimmers and moves between moods of passion, desire, and cooly calculated regret. Here and there allusions to Kate Bush, Bjork and Bat for Lashes give way to the jazz upbringing that started it all for Johanna. Whatever comparisons may be drawn, Northern Lights shines brightly in its own unique atmosphere.
Today, FAMusicTV presents the latest video from Johanna and the Dusty Floor, "Fishbones". This beautiful video was shot in Iceland over two days, seasons apart—first working with three hours of sunlight on a winter's day, when the moon was full and bright at 4PM, and then working with 23 hours of daylight in summer, when the sun was shining at 2AM.


Enjoy watching FAMusicTV,
Fred Kurzh