Below is the first blogpost from acclaimed fashion film director and photographer Naqia Lee. I had the pleasure of being exposed to her film 'Facing' at the La Jolla Fashion Film Festival. Her work and style is refreshingly unique and wonderful. I would enjoy nothing else than to be out taking photos and documenting the models of New York Fashion Week, but that isn't happening. So what better way to give you a look at this event then through the eyes of this rising superstar. I saw firsthand the warm welcome and respect Naqia received from the models post show and realized they can trust her and appreciate the work she has accomplished.
The photo's Naq will be capturing for the next days are for a project that I have still not pried out of her, but I'm certain it will be outstanding. I hope you enjoy this perspective of the world's top fashion week by an amazing artist.
Familiar Faces
by Naqia Lee:
A year has passed. In between so much has happened, so many stories, so much more learned. And now the time has come to reunite with a group of friends or a family as we have now come to refer to ourselves, who all share the same passion, one for the understanding of beauty with an innocence. We come from all over, for what is known to be a most exciting week for faces, feels and fashion. We are excited for the ten hour days not for riches, just for the sheer love of it.
The first days' shows include BCBG Max Azria, Costello Tagliapietra, and Honor among others. Not many photos are taken on the first day as it is a day to greet familiar faces, to just reconnect on a human level, apart from one of a photographer and his muse. It was lovely just to see some of the girls again, like Ruby, Kelly, and Irina, talking about how summer was spent and how time has flown since season's past.
In preparation for the week to come we will all share, the first day is normally one of my favorites. You're back doing what you love, and it's just getting into the swing of things. You are here to create beautiful images. To capture the moments in time that happen in an instant, an interaction, a thought process. The relationship of two people in a moment with a camera in between has been beautifully described by model and photographer Dorothea Barth Jorgensen in one of her recent interviews in which she said; "The power of the camera is incredible, it's like the human being want to please it. They give their soul to it, or transform into a character as far away from themselves as possible, depending on their personalities. It is a challenge, to really find the pure, the space for vulnerability, the trust and lust for sharing."
It is this challenge that we have come to love, because when you do find the comprehension without words, it is worth every while. And with that I am off to shoot my adventure for the next few days, leaving little traces of memory along all of the week. Here's to perception.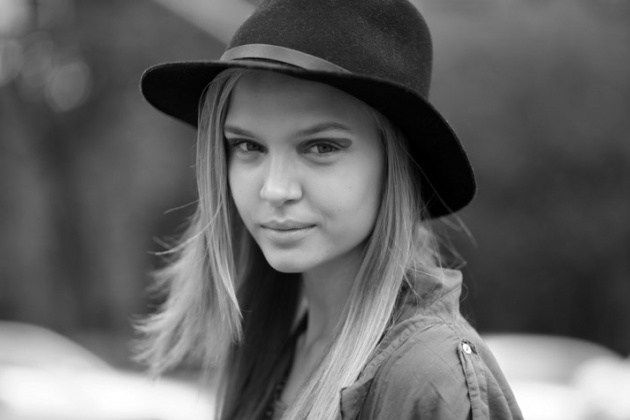 Watch Naqia Lee's Fashion Film 'Facing':