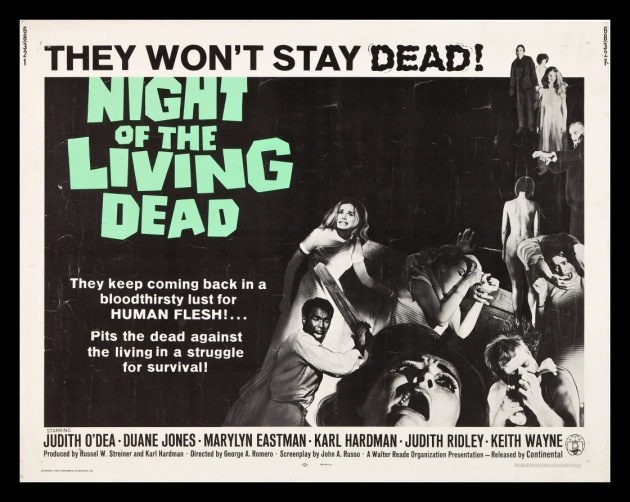 Il genere horror è stato uno dei miei preferiti crescendo, a partire da uno zombie movie, il film del 1980 di Bruno Mattei "Hell of the Living Dead." Dopo poco tempo ho guardato il classico di George Romero del 1968 "Night of the Living Dead" e mi sono convinto pienamente del valore di intrattenimento "pauroso" degli zombie. I non morti, camminando lentamente, tornano in vita per mangiare i vivi. Certo, puoi correre più velocemente di loro e anche resistere contro uno, due o tre, ma alla fine il loro numero sarà troppo grande e i personaggi verranno lentamente mangiati ancora vivi. Nonostante io sia felice che il sottogenere degli zombie abbia avuto una rinnovata ed estesa popolarità negli ultimi dieci anni, non trovo spaventoso che gli zombie ora corrano a piena velocità, facciano a pezzi i corpi in un baleno e sembrino più intelligenti o più cattivi dei loro predecessori.
Anche se il genere degli zombie non è iniziato con George Romero, si può dire tranquillamente che lui l'abbia reso famoso con uno dei più grandi film di tutti i tempi. Infatti Entertainment Weekly (!) l'ha votato con un #79 nella loro top 100. Prendi questo, AFI (American Film Institution)!! Da allora sono usciti innumerevoli film sugli zombie, incluse due trilogie dello stesso Romero: nel 1978 "Dawn of the Dead" e nel 1985 "Day of the Dead"; e una rinascita dei film sugli zombie nei primi anni del 2000 ha di nuovo chiamato Romero all'azione con "Land of the Dead" (2005), "Diary of the Dead" (2007), e "Survival of the Dead" (2009). "Night of…" e "Dawn of…" sono stati rifatti degnamente, rispettivamente nel 1990 e nel 2004. Tutto, dalla Zombi trilogy di Lucio Fulci ai film "Return of the Living Dead" fino al franchise di "Resident Evil" devono la loro esistenza ai classici di Romero.
"Night of the Living Dead" dimostra anche che non sia necessario avere un grande budget, star di primordine, la patina hollywoodiana o una combinazione di tutto ciò per produrre un grande film. Romero ha filmato il suo film nel suo stato di nascita, la Pennsylvania, con un budget di soli $100000. Cosa?! Nei successivi film sugli zombie sarebbero seguiti budget maggiori, ma è la semplicità dell'originale che crea forse la sua riuscita atmosfera di terrore. È stato girato con una pellicola da 16mm in bianco e nero e le riprese sono state effettuate soprattutto in campagna, in una vecchia casa rurale dove si nasconde il gruppo dei superstiti. Romero non poteva contare sul makeup e sugli effetti speciali per spaventare, doveva per forza giocare sul ritmo del film e sul controllo attento della tensione che si costruisce fra i superstiti stessi e sulle loro paure di ciò che li aspetta al di fuori. Mentre i film horror di oggi si basano su un'azione veloce, sugli effetti speciali e su storie personali di poco conto, arricchite senza alcun senso, e sembrano perdersi la semplice, basilare struttura degli zombie contro di noi e ciò che da essa deriva.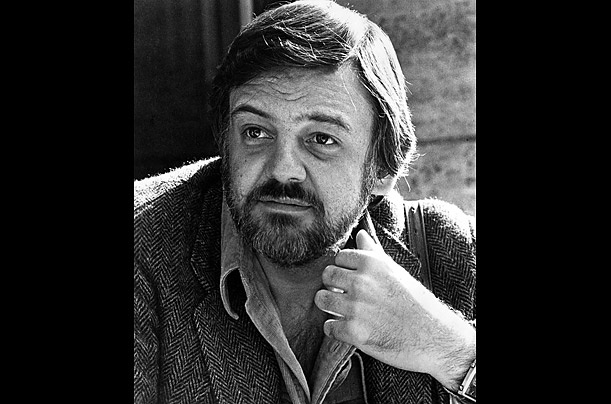 Mi vengono in mente "Halloween" e "The Blair Witch Project" come altri esempi di film indipendenti, realizzati senza grandi spese, ma di successo, che riescono davvero a creare un'atmosfera spaventosa e che hanno anche dato origine a due sequel (ovviamente uno più dell'altro). Nonostante io creda che Romero sia limitato nel suo proposito di regia (come dimostra il corpus delle sue opere), è davvero un master del generer horror insieme a John Carpenter e Wes Craven, e come i suoi contemporanei si è esaurito progressivamente. "Night of the Living Dead" è un lavoro influente nella storia del cinema ed un'icona sia nella storia del genere horror sia in quella cinematografica..
Date un'occhiata al capolavoro horror di George Romero qui sotto o su http://www.filmannex.com/webtv/Baxter_Martin