Teach your children swimming, archery and horse riding -Prophet Muhammad PBUH

Why Is Sports Important in Life?
Sports and games have vital and pivotal roles in our life. We all have busy lives and we can't afford to waste our time playing games. Well that is not true. Imagine you have to dive in a pool to save a life from drowning and guess what, you don't know how to swim. You can't do things because your mind has already told you that you can't do this. You need to break that boundary line you have created for yourself to take part in different activities of your life.
Well that was an old school advice which I gave to you people. Moving on, we all want to be physically fit and healthy. So how to do that? I would have suggested you to start doing gym and exercise but that is a full time job. Games that we play involves our interest. It is preferable to play football rather than running miles. It builts your stamina and will keep you engaged. Most importantly your mind won't get tired as you are in the game. It is a fact that children who play games are more healthy than children who don't play games.
Mental stress relief
Now we all have a stressed life and we want to get rid of it. That routine which you have been following for years, now you need to put an end to it. Start involving yourself in different activities. Give it a try and see the change yourself !
Games I love to Play
Apart from the games that we play and see everyday. Here are few games which I enjoy playing the most:-
Archery
A good archer is not know by his arrows but by his aims - Thomas Fuller
I have been playing this sport a lot lately and my interest towards this game has increased in a short span. As I live in a country where Cricket is the mainstream so people usually don't play this sport. And we don't have this game available throughout the country. I was lucky enough to play this game and I must say it was fun playing. Here are few shots of mine while playing this game.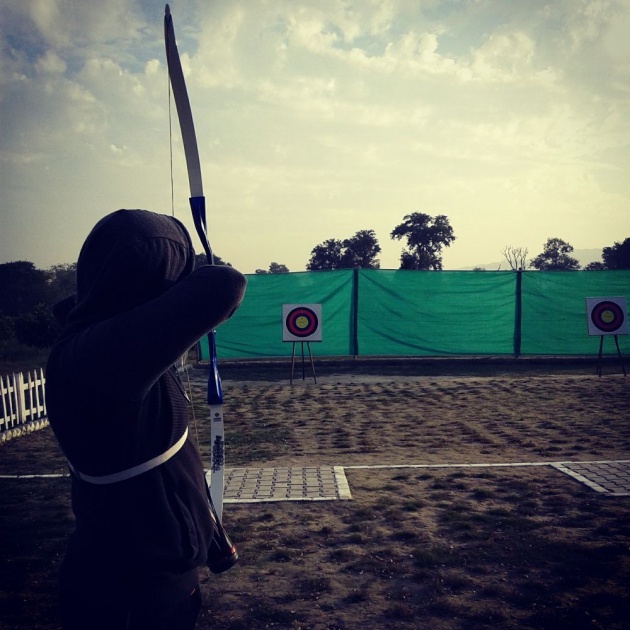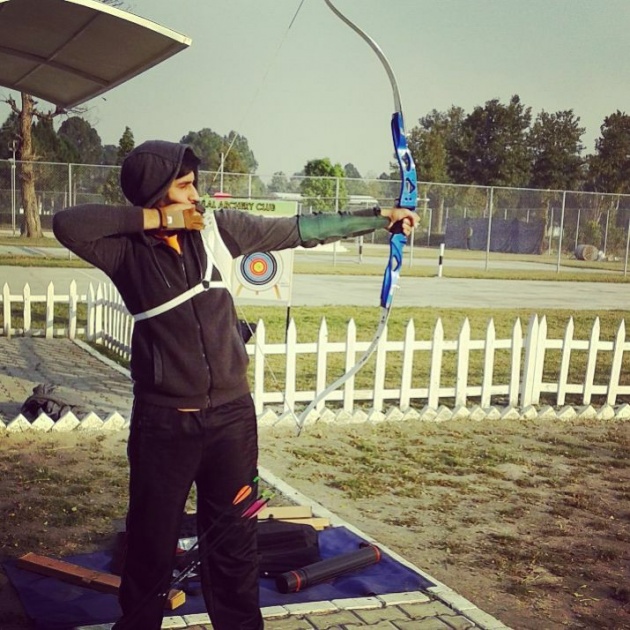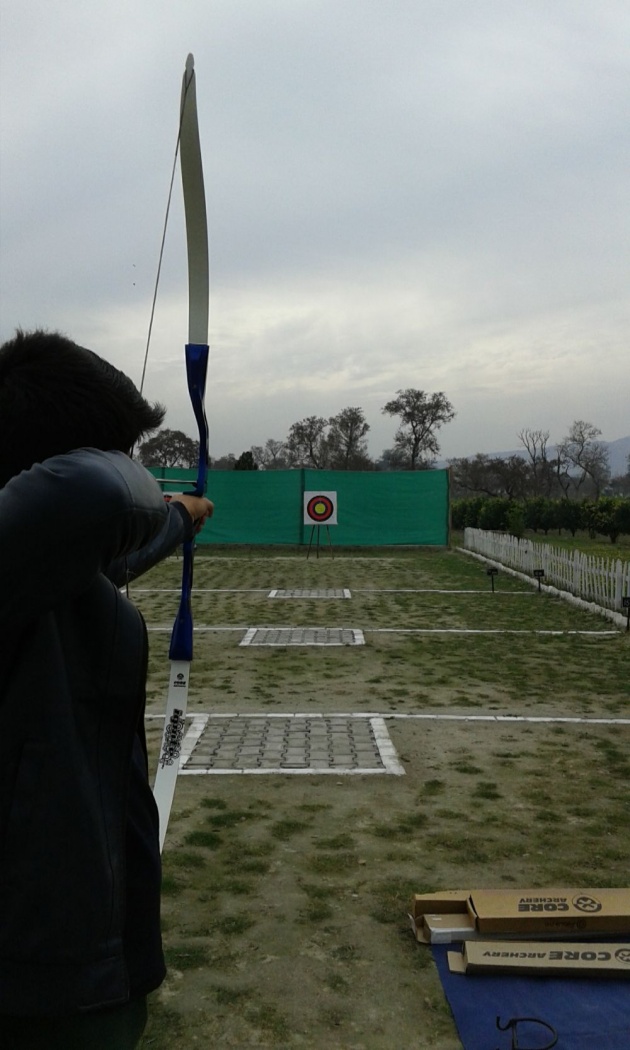 I have been playing this game for almost two months and now I feel like mastering it. P.S that was a bad joke but yeah I like excelling in games and I am a very competitive person when it comes to defeating my opponent.
Horse Riding
No hour of life is wasted that is spent in the saddle- Sir Winston Churchill
About this game, this is one of the best games that we have today in this world. In past it was necessary for every single person to learn how to ride a horse but today it has just become a matter of fun. I have great association and you can say friendship bond with horses. And that is one important thing for a rider, to feel connected to his horse. Riding isn't that simple as it looks. It involves your stamina and connection with the horse as well. I love riding and I want to take it to the next level as well i.e. that is polo. I would suggest you all to try this game out once in a life time at least. A promising game it is !
And of course here are few photos of mine that I will share with you guys.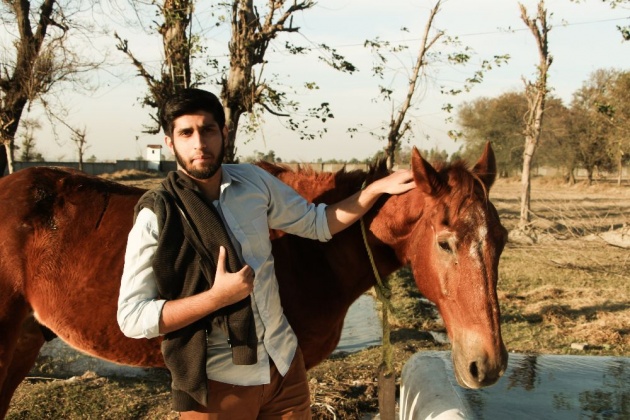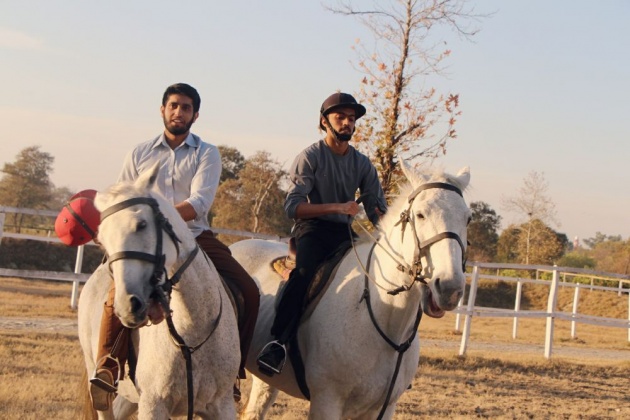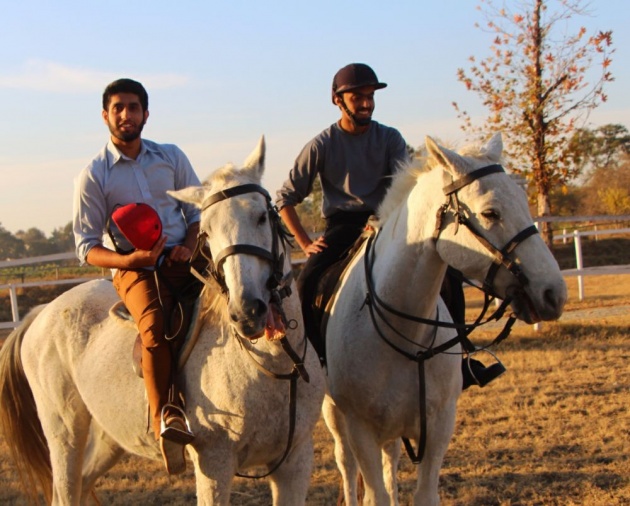 Swimming
My swimming experience has not been that good. And I couldn't learn it properly. Well I guess my next mission would be to be a good swimmer as well. I am sure you all don't want to drown so you must learn swimming. In some part of the life it will help you a lot. I don't have many photos of swimming p.s sorry for that
Billiard
As you all are familiar with this game. It is an indoor game and a source of enjoyment. You can share this game with multiple players and have a great time playing it. Am sure you all must have played this game.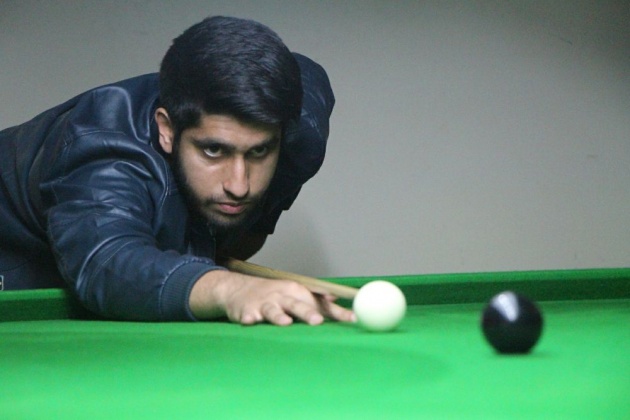 Comment below and share your opinion. Tell us which game you enjoy playing the most. :")