Early Saturday, my brother in law arrived in Cebu City after four months of working abroad, he's a seafarer and whenever he gets home, he normally comes at home to leave his things and luggage before traveling to the province, to Oslob.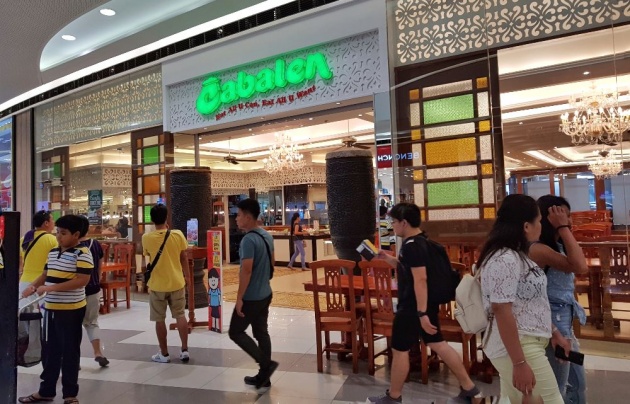 Image credits: Jean Beltran via bitLanders
For lunch, we elected to traverse to SM Seaside and thought of no any other restaurant but Cabalen because we need to go to an eatery somewhere where food is readily available as soon as we arrive. There were four of us since my brother in law brought along with him his girlfriend, a kindergarten teacher in Oslob. I really wonder why most of the teachers I have known especially those from Bohol, my schoolmates, and friends, would usually have boyfriends or husbands who are seafarers.
Video credits: Arvalej via YouTube
Since we were actually going to eat to Cabalen, of course, I had to bring our camera gears to take photographs and so I could share our own experience. I did mention on my previous blog about our Cabalen experience with SM Cebu City that I wanted to go to their new branch in SM Seaside so I can compare them.
You might want to also check m previous blog: Cabalen: Affordable Filipino Style All You Can Eat Restaurant Review
Ambiance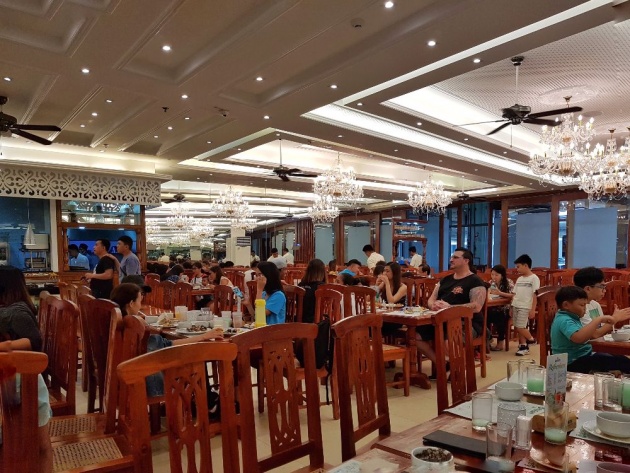 Image credits: Jean Beltran via bitLanders
The Filipino touch already shows from outside, the intricate flower designs of the entrance wall plus two large "Tambol" or in Spanish "Tambor" or in English, drums situated next to the entrance on each side. Aside from that, there were vintage wall glasses of white, green and orange colors too which can be seen in some old houses in the Philippines as well as churches.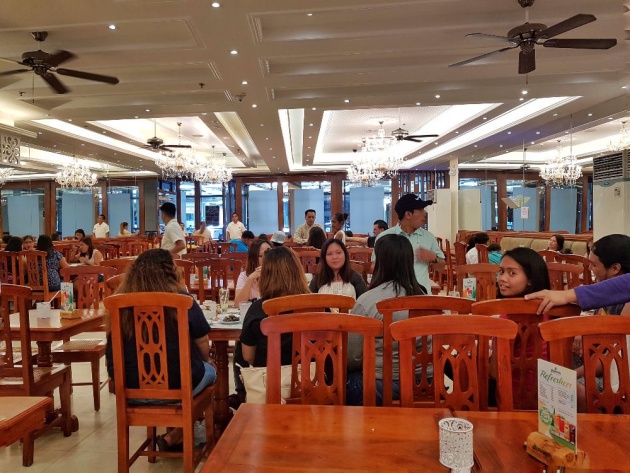 Image credits: Jean Beltran via bitLanders
The restaurant's name Cabalen in light green with the Eat All You Can, Eat All You Want phrase underneath is placed in the entrance wall. From outside, a height measurement standee, as well as the rate information, was placed. Unlike the other branch in SM Cebu City, there were no staffs outside, no one ushers for any new customer when we arrived. But afterward, I realized they were just entertaining other customers because they were packed!
Cabalen's interior bright lighting was totally interesting and that was always the reason why I would really turn my head when we pass by. Aside from that, their spot is located in the lower ground where most of the mall goers pass by especially for lunch or dinner because there are a lot of fast food establishments around.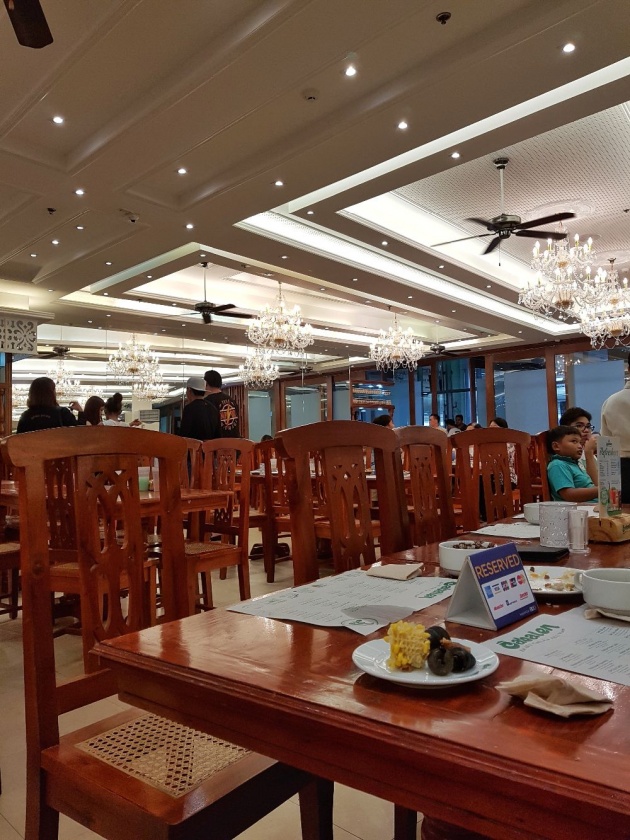 Image credits: Jean Beltran via bitLanders
Coming inside, I could see that the room was just full of glass mirrors which create this illusion that the room is wide but this is a little bit smaller compared to that in SM Cebu City. There was no meeting room too unlike the previous one plus the tables and chairs looked like they are close to each other.
However, just like the other branch, the furniture set was also wooden, I noticed they have chairs with these old seat forms made of woven nylons! It brings old memories of my grandparents who own this type before.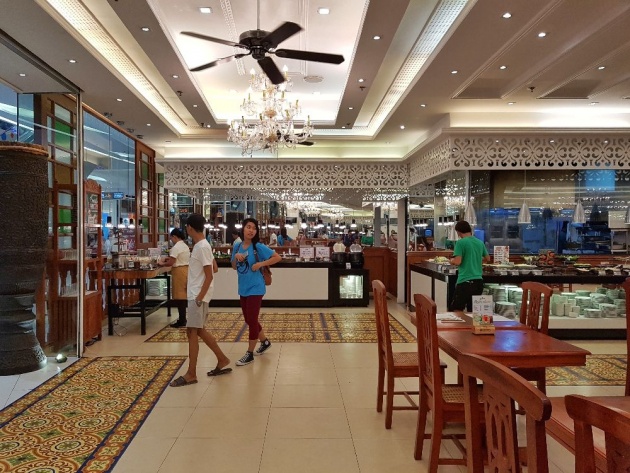 Image credits: Jean Beltran via bitLanders
Such hanging electric fans were well distributed to add ventilation inside. I had no issue with the temperature although there were so many customers inside. Hanging chandeliers and ceiling installed lights made its interiors really bright. But if I could compare which ceiling design is better, I'd go with the previous branch because of their very pretty capiz shells, those added more Filipino to their theme.
I won't forget to mention as well that their floors had a Mediterranean inspired pattern! It somehow made me think of those resorts with Italian style walls and tiles.
Food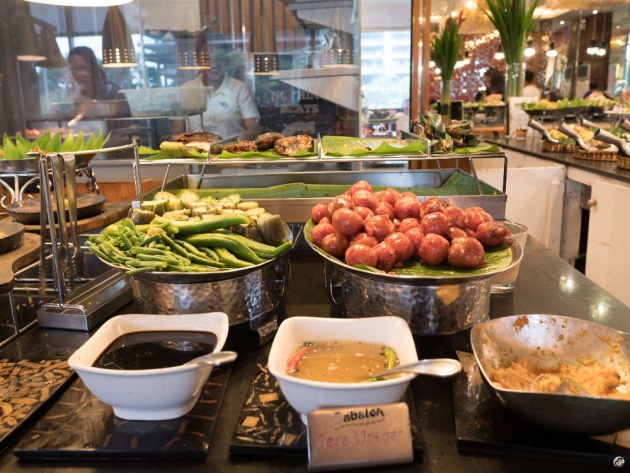 Image credits: Jean Beltran via bitLanders
All food options were positioned on the left side of the room. Just like the other branch, they got lights placed right above the food to make it more attractive. As soon as we were shown to our table, we proceeded to get food because we were very hungry already.
I made a quick scan of the food available, there were many people eating because it was already past one in the afternoon when we arrived. I realized that this branch has almost the same set of food selections.
What I took into my plate was the curry rice, the jackfruit with crabs, grilled fish, tofu, their Papaya Ukoy, Pancit Bihon and that's it.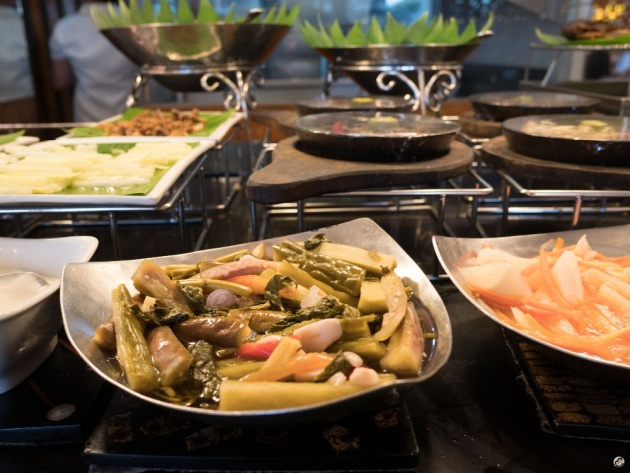 Image credits: Jean Beltran via bitLanders
So far, everything that all that I had taken was really tasty especially the curry rice. I realized that there was no curry rice in the previous experience. I love the jackfruit with crabs which was really good too, this is my favorite since childhood, I remember our family friend who's also our neighbor who'd be cooking this and sell it on the road. We will always make sure to buy two or three packs.
But a surprise! They got grilled chicken! Unfortunately, they still got blood in their chicken which my husband had on his plate, I told him not to eat it because of the blood. I, on the other hand, don't eat chicken at all.
Video credits: Hour Philippines TV via YouTube
I went for another round of the jackfruit and crabs and thought to myself that I will be taking photos afterward. That as one of my regrets, I should have taken photos on my phone when I first had food on my plate. Now when I was already going to take photographs of the food options, I asked permission from one of the staff but she said it is not allowed to take photos. I got really astonished by her reaction, I never thought a buffet restaurant would not allow photo taking! I looked around, I couldn't find any note about it. But since I am a law-abiding citizen, I turned around and just took my Pandan drink instead and finally returned to my seat.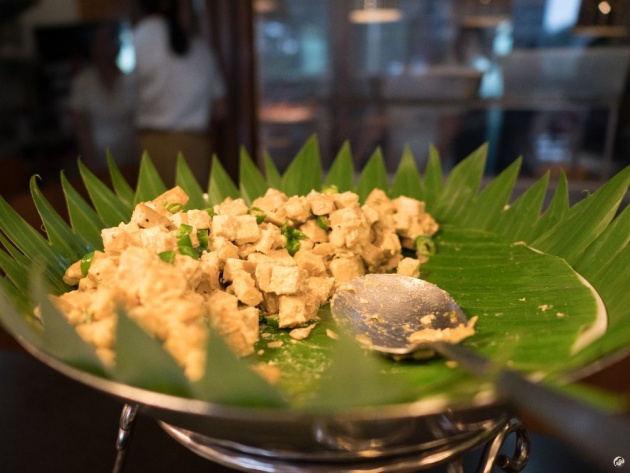 Image credits: Jean Beltran via bitLanders
It was my first time to be told that photo taking is not allowed in a buffet restaurant. Most would actually be glad that customers are taking photographs of their menu or the food choices.
Anyway, I had to move on from that so I just went back to our table, told James about it who had just shrugged it off and said it's okay. Although I really thought it's a shame and a pity that I won't have any photos to be posted on this blog, I realized I can still talk about it on a blog and use my other photos from the previous experience.
Review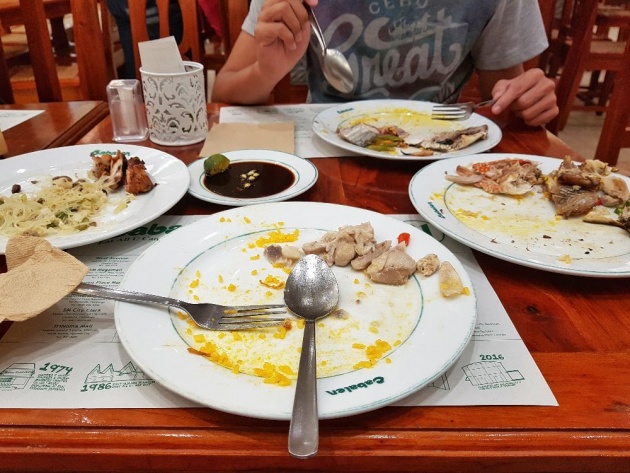 Image credits: Jean Beltran via bitLanders
So, as a conclusion for my Cabalen Review, I had enjoyed the food here compared to the previous one. Both of them has similar food options however, it is important to note that we had lunch here while we had dinner in the previous one.
The same running out of food issue is also present here. The staff took a lot of time bringing out new refills most especially with the crushed ice for their Halo-halo, we ended up not making one.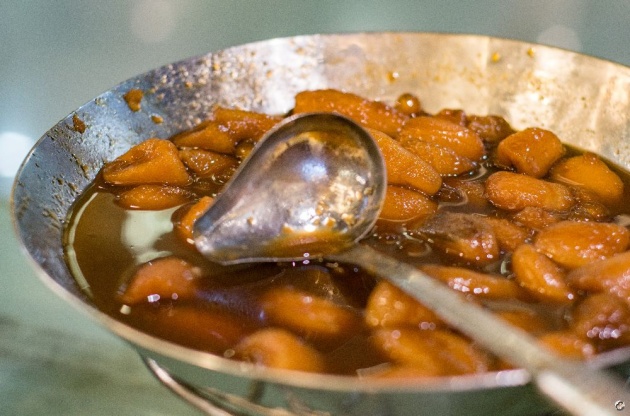 Image credits: Jean Beltran via bitLanders
And most importantly, they don't allow picture taking here while the other branch allows it.
I am rating this 7 out of 10 stars. Please participate in the Querlo chat below about restaurants and food.
This blog entry was written and published by Jean Beltran-Figues for bitlanders.com.
Join me, click here to sign up.