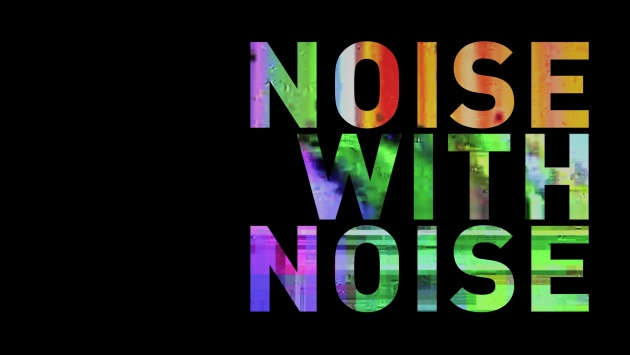 Back in late September 2013 I released a trailer (my first ever promoting one of my films) for an experimental short I was producing. This films name is Noise With Noise. After several months of working on this film (and releasing previews of the work in progress) I am very pleased to be able to premiere Noise With Noise exclusively on Film Annex.
The experience of making this film has been an interesting one for many reasons. Firstly, it is the first of my films where I have actively drip fed content to an audience. I've enjoyed this process immensely, and I love the idea of staggering the eventual film release with trailers and previews as a way of marketing my own work. Another aspect of this production I have enjoyed so much is the shaping of what was essentially a computer glitch into a more fully formed experimental piece. The production of this film has allowed me to utilise many creative production practices across video, motion graphics and sound production and channel them into a single piece.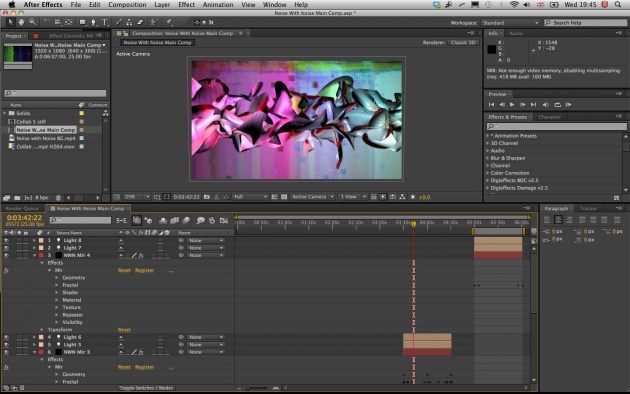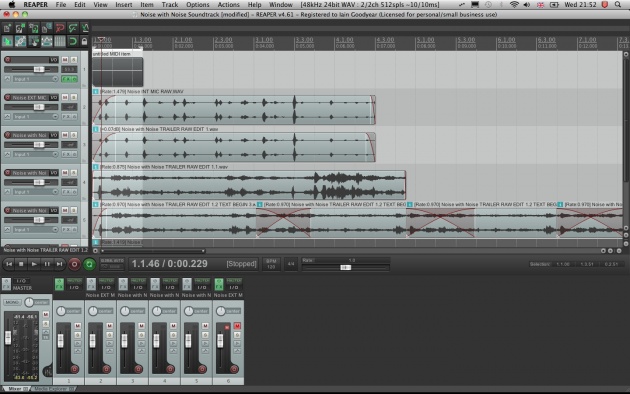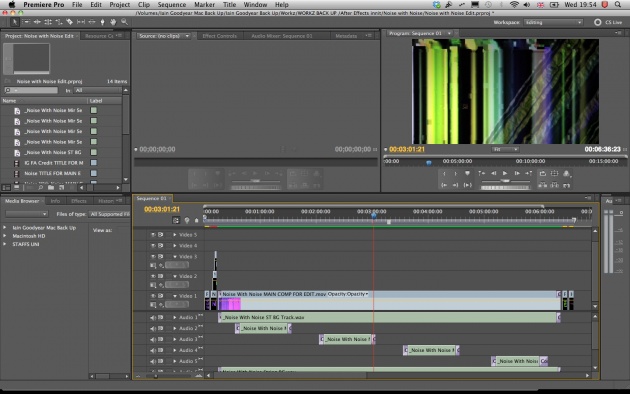 As I mentioned above, Noise With Noise came to be after a computer glitch, an exported video that didn't work. The video had been distorted in terms of both sound and visuals before my computer spat it out. At the time this got me thinking about the very nature of distortion and malfunction; which in turn led me to think about how audio/visual malfunctions could be recycled in an experimental context to create something new that builds on its original form.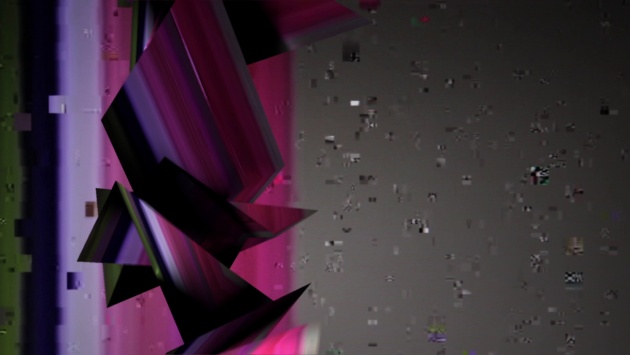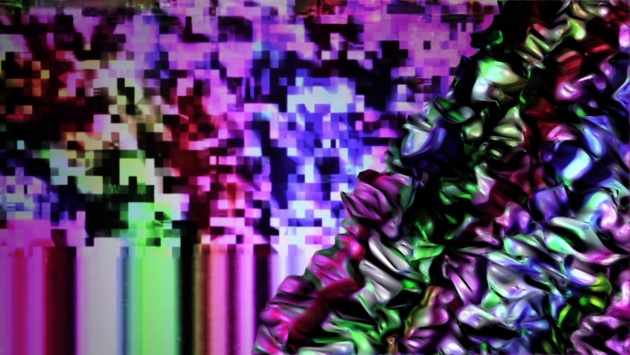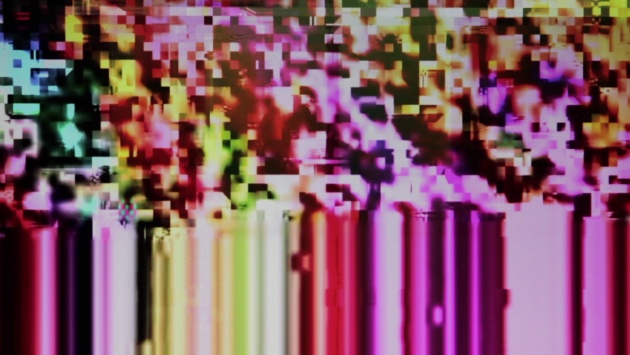 The central idea of Noise With Noise has been to explore notions of recycled form, to create something new but dressed in the malfunctioned skin of a mistake; an error given new shape. In a previous blog I have also discussed the work of Yorgo Alexopoulos and how it has influenced the development of Noise With Noise. His use of colour in his art pieces and installations has been quite an inspiration to the development of this film.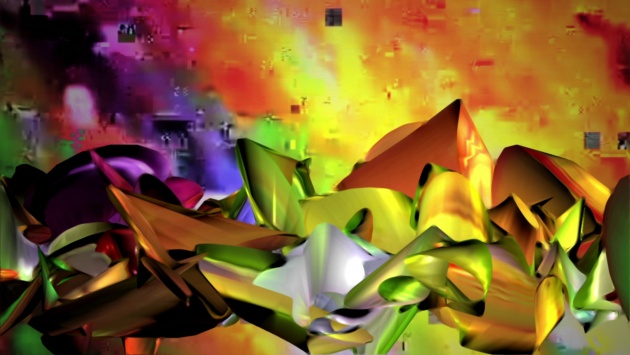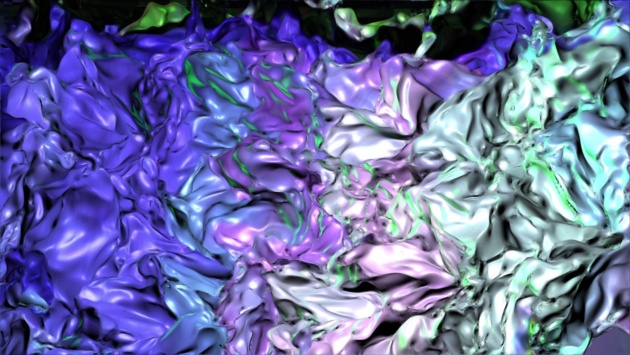 So here is Noise with Noise, available (for now) exclusively on Film Annex. Before you watch this experimental short film I recommend that you stream it at 720p (wait for it to fully buffer) and watch it in the dark through a loud sound system or through good quality headphones. I hope you enjoy Noise With Noise.
Thank you for taking the time to read this blog. To read more of my blogs please click HERE. If you are currently viewing this (or any of my other blogs) through the newly re-designed Film Annex website, I would also be very grateful if you could show support for my work by clicking the BUZZ button at the top left of your screen. I do not ask for or automatically expect it, but if you wish to also share this blog on your social media I would be most grateful.
If you are new to Film Annex and want to upload your films or blogs to this great platform click HERE to begin. Subscribe to my Film Annex profile page and notify me of your content uploads via Twitter @iaingoodyear. By doing this I can help to spread your content to other Film Annex users.
To receive future updates about my photography and moving image work please subscribe to www.filmannex.com/iaingoodyear.