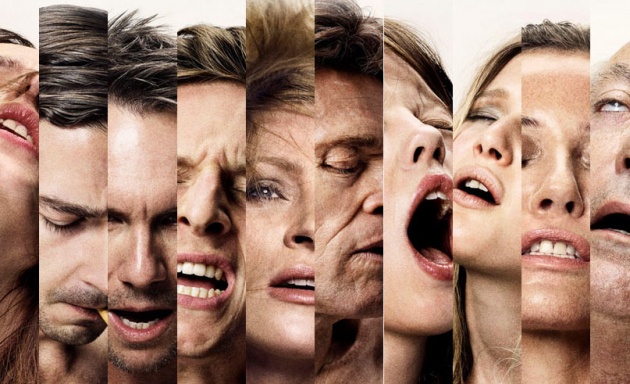 Me fascino Nymphomaniac de Lars Von Trier desde las primeras escenas de apertura, las cuales rompen un silencio estático con "Fuhre Mich", de Ramstein. Las actuaciones se sienten naturales y orgánicas a través de la película completa. La música es hipnótica, la fotografía retorno a su estilo anterior mas crudo reminiscente de "Dancer In The Dark" con algunos momentos de poesía visual al estilo de "Melancholia
Increíblemente, para un film de Von Trier, la película llega a ser muy graciosa por momentos, en especial el capitulo "Mrs. H". Por cierto, la película esta dividida en capítulos (una practica común en las películas de este director).
Volumen I
"The Compleat Angler"
"Jerôme"
"Mrs. H"
"Delirium"
"The Little Organ School"
Volumen II
"The Eastern and the Western Church (The Silent Duck)"
"The Mirror"
"The Gun"
La narrativa es simple pero logra conectarse con la audiencia efectivamente. Joe (Charlotte Gainsbourg) recuenta su historia de experiencias eróticas salvajes a un hombre (Stellan Skarsgård) que la salva después de una fuerte golpiza.
Siendo yo un músico y compositor, mi capitulo favorito fue "The Little Organ School". Realmente aprecie lo que hizo Von Trier con el uso del concepto de la polifonía para expresar los sentimientos de Joe hacia sus diferentes amantes.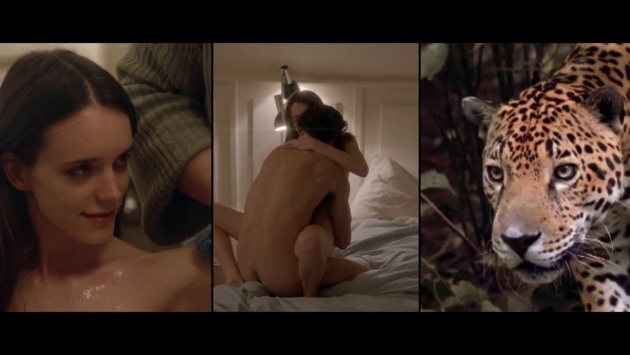 Mientras que la primera parte de la película (Nymphomaniac Part I) tiene un aire de descubrimiento y aventura, con algo de humor, la ultima parte (Nymphomaniac Part II) tuvo un tono mucho mas serio y oscuro, liderado por la genial actuación de Charlotte y la bella escritura de Von Trier.
Nada mas que decir. Esta es una obra maestra del cine contemporáneo en términos de sentimiento, emoción, sinceridad e innovación. Esta película no será para todo el mundo, pero si tu realmente amas el cine, el tema pasara a segundo plano y te sentirás regocijado por estar presenciando esta gran obra artística.
4 / 4