Last week, on Tuesday November 5th, I joined the panel of Yume Audience Insight & Segments, held at the New York Stock Exchange (@NYSE). After the panel I entertained a very interesting conversation with @YumeVideo Co-Founder and CEO Jayant Kadambi about #DigitalLiteracy and #SustainablePhilanthropy through #DigitalMedia in developing countries like Afghanistan, Central and South Asia. Fereshteh @Forough interviewed Mr Jayant Kadambi on the same subjects.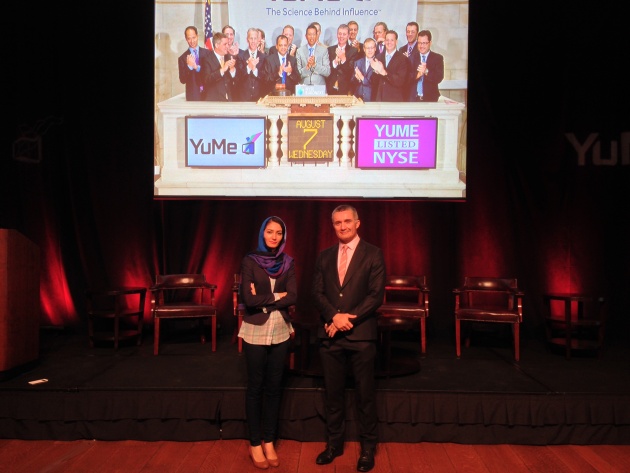 Mr. Jayant Kadambi discussed with me Women's circumstances in India and other parts of Central Asia, I would love to organize a meeting with other two thought leaders of Indian Heritage that understand the culture and needs of the region; Dr. Rajiv Shah, Director of USAid and Cornell University's Business School Dean Soumitra Dutta. Its my opinion that Mr. Kadambi's knowledge in the World of Digital Media and Online Advertising can be the key of success to Digital Literacy and Sustainable Education in the region.
Please visit my personal page on Film Annex and subscribe. Please also visit Women's Annex and subscribe to it for updates, articles and videos.