The elections come and go. 6 billion dollars were estimated to be spent for those elections and 2 billion for the presidential race. For months, I have been mentioning that Alexa is a great tool to identify the winner of the elections.

Here are the Alexa Reach percentages for the two candidates' websites:

Here is the time on site. As you can see, Romney's people stayed longer than Obama's people. Maybe they were indecisive?

The results match the traffic's output. They also match the social media considerations by Jennifer Bourne on her latest article Can Social Media Influence Election Day?
I just got back from my breakfast with Ben Legg, the CEO of Adknowledge. We had a very interesting conversation about the value of demographic studies and how they contribute to the success of political campaigns but also to the life of students and people from all over the world. I am excited about the thought of including demographic studies in the Social Media Curriculum that we developed for the Examer Educational Software.
I take this opportunity to share Obama's campaign demographics from Alexa below: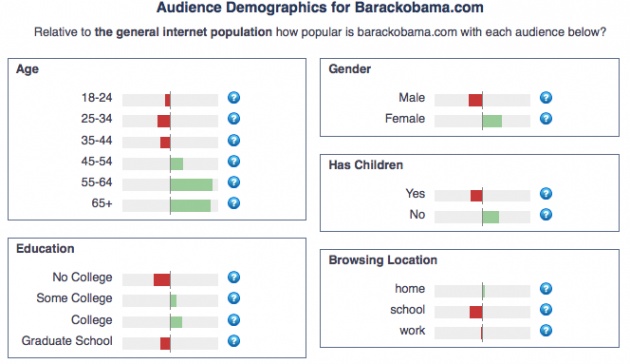 And here are the demographics for Mitt Romney's campaign: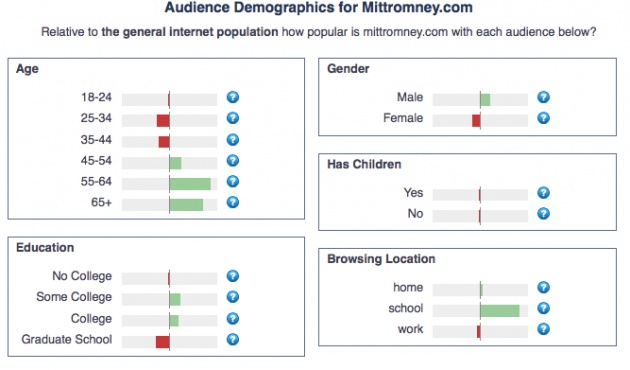 Here are a few words from Ben Legg about Afghanistan and Central and South Asia:
As I have been saying for a long time: NO POLITICS, JUST INTERNET. Now, back to Central and South Asia.