On Sunday, President Obama visited Nelson Mandela's prison cell with his wife, Michelle Obama, and two daughters; he invoked Mandela's legacy in fighting to end racial apartheid and oppression in South Africa.
The iconic figure who spent 18 of his 27 years behind bars, Mr. Mandela, 94, is currently in critical condition leaving many followers worried and fearful of the worst.
Mr. Obama visited Cape Town, South Africa, giving an inspiring speech at the University of Cape Town using references from Robert F Kennedy's speeches who fought for civil rights in the United States, South Africa and around the globe.
A section from Robert F. Kennedy's speech in South Africa June of 1966 shows his vigor in his plight for freedom when he stated, "Each time a man stands up for an ideal, or acts to improve the lot of others, or strikes out against injustice, he sends forth a tiny ripple of hope, and crossing each other from a million different centers of energy and daring, those ripples build a current that can sweep down the mightiest walls of oppression and resistance".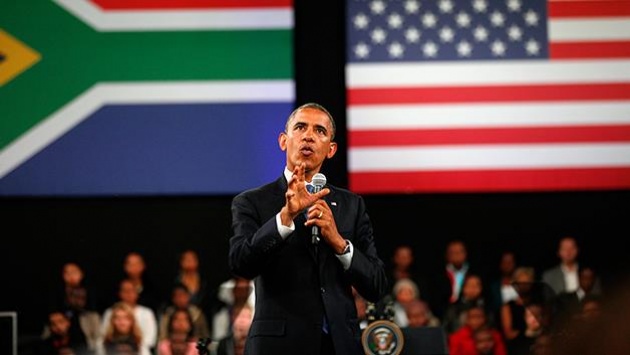 Mr. Obama's visit to South Africa extended the symbolism of conquering and overcoming racial prejudice and oppression. The president wanted his daughters to know the passion and struggle that Mr. Mandela experienced for his people and our modern sense of freedom.
The tiny ripple of hope that sparked revolutionary ideas for civil liberties began right in South Africa when according to The New York Times, President Obama stated, "One thing you guys might not be aware of is that the idea of political nonviolence first took root here in South Africa because Mahatma Gandhi was a lawyer here in South Africa," the president told his daughters. "When he went back to India the principles ultimately led to Indian independence, and what Gandhi did inspired Martin Luther King."
Mr. Mandela's condition reminds communities of the struggle and strength of one man who persevered because he believed in his people and fought a corrupt government for the good of his people. He is the epitome of selflessness and strength.
As a result for this inspirational visit, Mr. Obama told the South African nation that America will aid their country; the US would invest $9 billion to assist in doubling the access to reliable electricity in sub-Saharan Africa.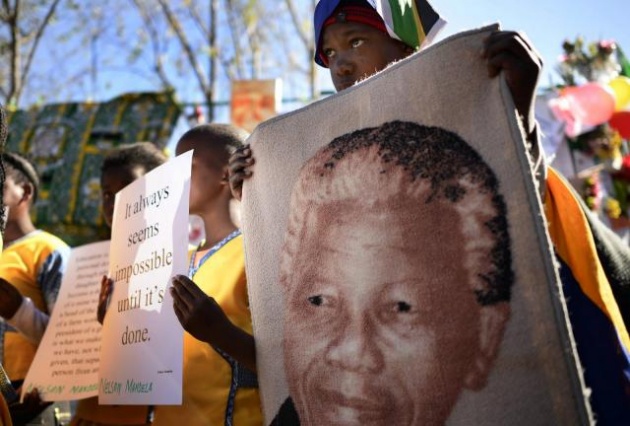 Mr. Obama stated to the South African nation, "Ultimately I believe Africans should make up their own minds about what serves African interests…We trust your judgment, the judgment of ordinary people. We believe that when you control your destiny, if you got a handle on your governments, then governments will promote freedom and opportunity, because that will serve you."

Mr. Obama reminded the people of South Africa that they are in charge of their government; thus, when a government is corrupt, the people have a duty to challenge and overpower the injustices. He emphasized the need for strength in each individual.­­
Another iconic event to come is FDRMX's "Longest Concert by a Duo" where twin-brothers Ivan K & FK will be performing at Toshi's Living Room and Penthouse in order to break the Guinness World Record.
FDRMX is currently accepting sponsors and expects this concert to be one that will always be remembered. This longest concert ever is a must-see of the year; the perseverance and passion for music will be forever evident.