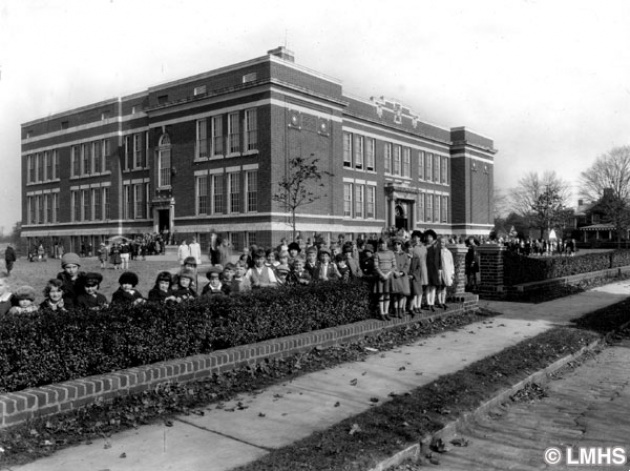 Growing up in Philadelphia, I attended Cynwyd Public School for grades K-6 with in Bala Cynwyd with many Jews in the neighborhood. My Dad was a doctor and ran Jefferson Hospital, so we had many family friends who were Jewish. Dr Marks was like an uncle to us in many ways.
Next I attended St Matthias School for grades 7 and 8 and then St Joseph's Preparatory School in Philadelphia which is an all-male Jesuit high school. As the baby of the family, I was the spoiled little brother to three Irish Catholic sisters and an older brother by five years.
Next was Boston College, and it was my first real experience of having female friends outside of my family. Now BC was very Catholic in those days and the girls were typically Marybeth, Marygrace, or Jennifer.
Finally, I attended graduate school at Cornell University, and I was exposed to people from many cultures, countries, and religions. I moved to New York City after Cornell, and have embraced the variety of cultures and religions here in ways that now are part of my day to day life, but would have seemed "weird" back in high school.
I met my wife Katie at Cornell where we were friends, and then we did the "Harry Met Sally" routine in New York and we became "special friends". That was twenty years ago! Katie's family was not a religious family, but her Dad grew up as a Jew and out of respect for his parents, they often attended Seder at her grandparents house. In similar tradition, we baptized my two children our of respect for my parents, who were dead when the boys were born. We are not a religious house, spiritual perhaps, but not religious in a traditional way.
Katie has been my wife and life partner for twenty years. Having an Autistic son has presented many challenges along the way, but it has also created a unique bond between us. In a nutshell, she really is my "better half".
Now almost ten years ago Fazie Kahn entered our lives through our friend David and Jennifer Greene. Fazie's sister was working for The Greene's as a babysitter, and Dustin was getting too big and challenging for our old babysitter. Fazie is a Muslim woman who was abused by her husband in Ghana and was able to escape to New York and start a new life with her children. When I read about Washington politics about immigration, I wish the politicians from the traditionally white areas of the country could see Fazie in action for a day. Here is Fazie with Dustin in his Halloween costume, her granddaughter Zarah, and her sister.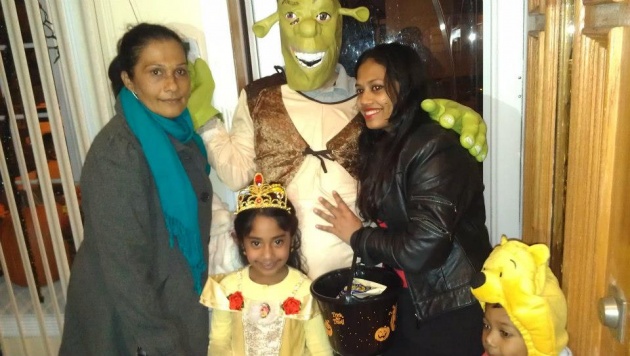 Now I have two new Muslim women in my life. Fereshteh Forough is a founding partner of the Afghan Citadel Software Company (ACSC) and the director of the company's Herat branch. Fereshteh is now living in New York City and studying at school. Here life story has been documented on Forough WebTV, and in this film she talks about her work in Afghanistan:
Roya Mahboob is here in New York for twenty days on a visa and celebrating Thanksgiving with Cara and Francesco Rulli today. Roya's story has also been well documented, including this story at Fast Company.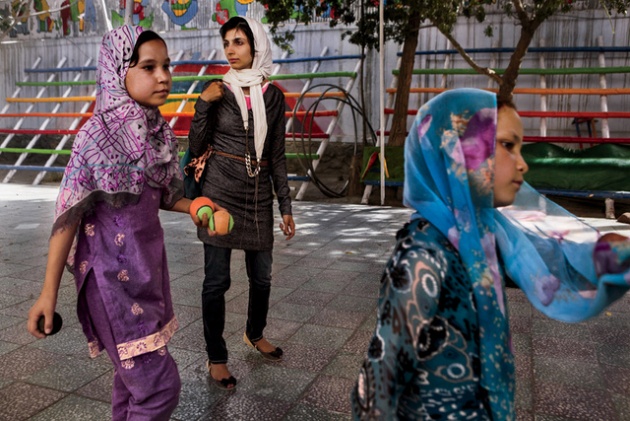 Now back in the days of St Joe's Prep, I would have bet alot of money that three very strong Muslim women would not have such a prominent place in my life, and I really do give thanks to the special qualities and strength that Fazie, Roya, and Fereshteh bring to my daily life.
Happy Thanksgiving.