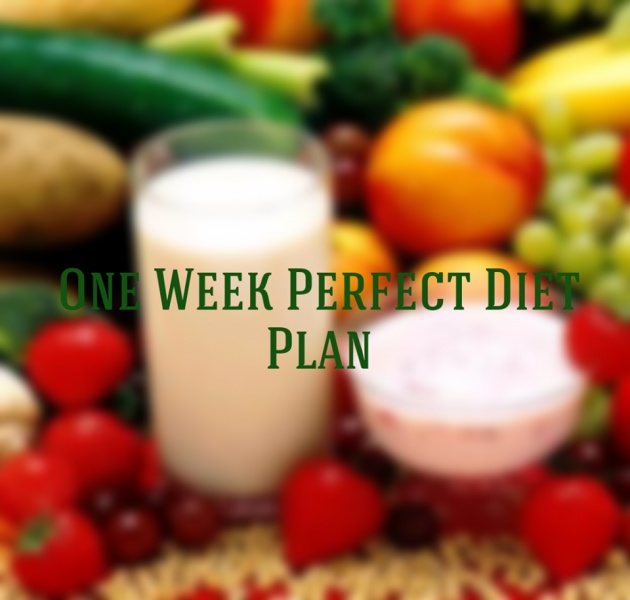 Image Source: Edited by me
So Guys, I am going to share the perfect diet plan for a week, and I hope it is going to work for you all. To make a perfect diet plan, what you really need is to know your weak points first. Yes you must know what you can't survive eating, and what are your allergies, you can avoid the food you can't take, from your plan, or you can add the MUST food for you, in your diet chart accordingly. But try to follow the actual diet plan to get the best results.
So should we start with our one week perfect diet plan? Let's do it.
Day 1: Monday
Remember the first day is always important whatever you are doing, because you are taking your first step. I am starting your diet plan from Monday. And the reason is, your week is starting from Monday, you are all geared up with all your weekly tasks, so your diet plan should be one of them. So what should be your priority food for your Day 1? On Monday, you are going to focus on fruits, but low sugar fruits, like watermelon, pomegranate, apples or any citrus food like oranges, grapefruit. You can prepare a yummy recipe by mixing your favorite citrus fruits together to make a delicious fruit salad, But today, you are only having fruits and juices in your diet, nothing else. And remember, bananas are not a juicy fruit, avoid it today.
You have to drink 8 to 12 glasses of water as well.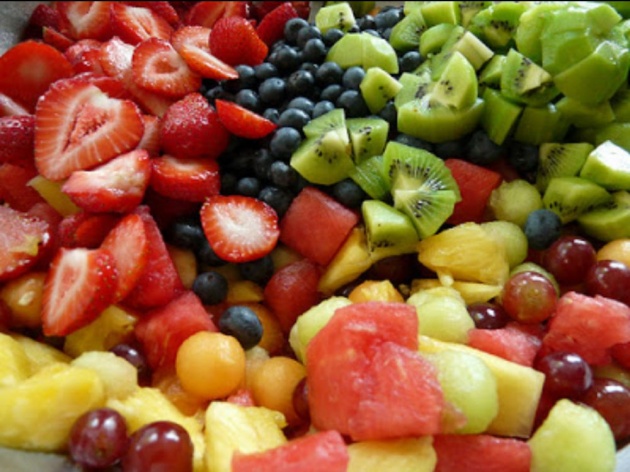 Image source: www.pinterest.com
Day 2: Tuesday
For the veggie lovers, yeah, it's your day. On Tuesday, you have freedom to enjoy any kind of vegetables, raw, boiled, cooked, but don't use any kind of oil in it, yes you can add spices, like salt and pepper and others, but no oil. You have successfully enjoyed your day one with fruits, now the day two is all about vegetables. Try to have a boiled potato early morning, because if you will start your day with a potato, you will consume the carbohydrates all day. Use salads with your favorite vegetables like cucumber, reddish, carrots, onions, tomatoes, boiled peas, and all the seasonal vegetables with lemon and mint, throughout the day.
Don't forget to drink 10 to 12 glasses of water today as well.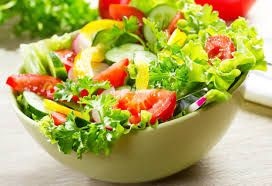 Image credits: indiancuisinesanangelo.com
Day 3: Wednesday
Wow, you have successfully done with two days diet plan, now it is the time to pass through the Wednesday. Today you can have both fruits and vegetables with lots of water. You can start your day with water melons or a glass of fresh juice, then in the mid, you can have a healthy veggie salad bowl, in afternoon, you can eat some yummy fruit chat with no sugar, but you can squeeze a lemon into it. Now in night, you can grill some carrots, onions and peas, spice them up and eat with a glass of juice. Not too bad. You are not going to use banana in fruits, and potato in veggies today. This is the rule.
And yes you can have ginger tea in early morning or in your bedtime. All up to you.
Video credit: youtube.com via channel Rabia Noor
Easy recipe of ginger tea for weight loss
Day 4: Thursday
I still don't believe that we are entering in the fourth day of our perfect one week diet plan. Thursday is not going to be my favorite day, because I don't like bananas that much. But for you, yes, you can love it, because day four has a diet plan with bananas and milk. Today you can eat eight bananas and 3 to 5 glasses of milk. That's it. Now plan the day well, you will never feel hungry in this banana and milk diet. Eat two bananas and have a glass of milk in your breakfast, then in noon, you can repeat the same. In afternoon you can make a glass of milkshake without sugar, at night it's all up to you, you want to have that banana milk smoothie or you want to eat bananas instead. Drinking water is a must everyday, don't forget it.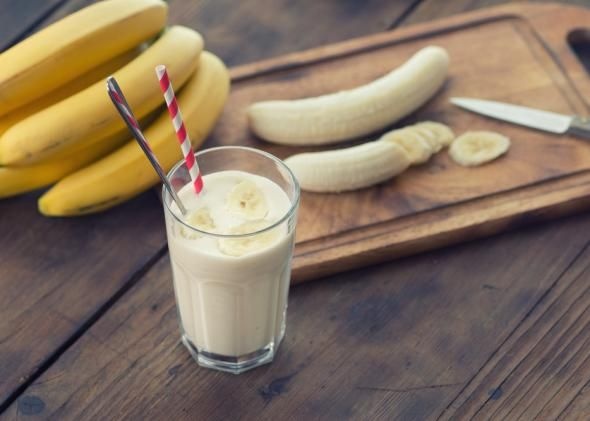 Image source: Slate.com
Day 5: Friday
I made it. This is the day 5, and I am going to have a Friday feast. Do you? So today we are adding some salmon and tomatoes in our diet routine. So you can start you day with water and then you can have some tomatoes with cucumbers and onions with some salt and pepper. In mid you can have tomato soup. In afternoon, you can have some water melon or juices. At night, yes, this is the time to grill some salmon without oil, add lemon and tomato with some spinach. Have a feast and drink plenty of water because tomatoes cause uric acid. You need 12 glasses of water today.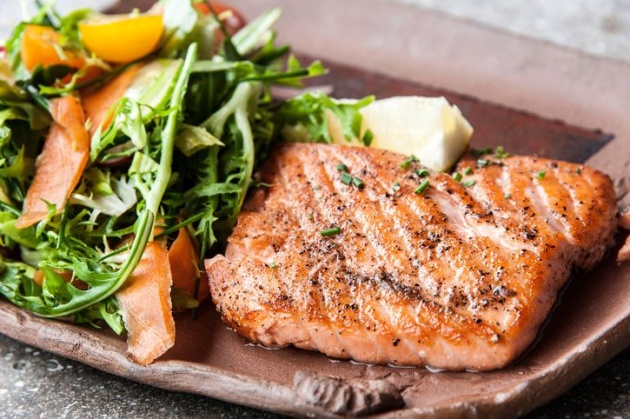 Image source: Google.com
Day 6: Saturday
This is the weekend. I am going to have fun today, but with perfect healthy diet plan. On Saturday, you can add bowl of boiled rice in your diet. Perfect day for a rice lover like me. A bowl of rice means a small serving of rice, you can add boiled vegetables with it, and this was your lunch. You can have salad in your breakfast and soup with boiled veggies or a vegetable soup in your dinner.
Video source: youtube.com
Yummy mixed vegetables soup recipe
Day 7: Sunday
The best day of your perfect diet week has just arrived. You cannot be more happy than ever. Today you can have small serving of rice, small piece of chicken steak and veggies and juices as well. Hurrah! So start your day with fresh juice, and some veggies salad. In mid, you can have small serving of boiled rice with boiled veggies. And in your dinner, you can have a small grilled chicken steak with boiled or grilled veggies without any oil. Have water and juices throughout the day, you can have any citrus fruit as well. I want to live in Sunday forever.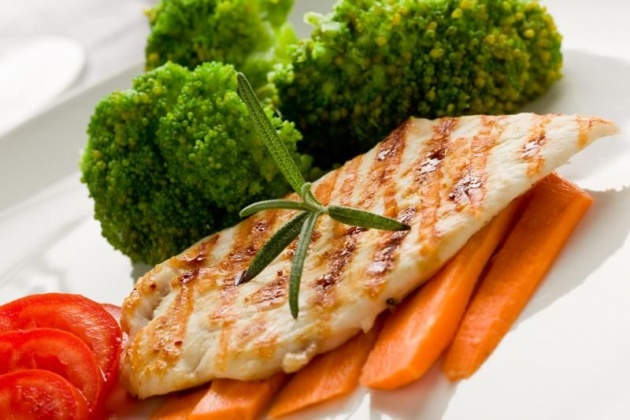 Image source: Livestrong.com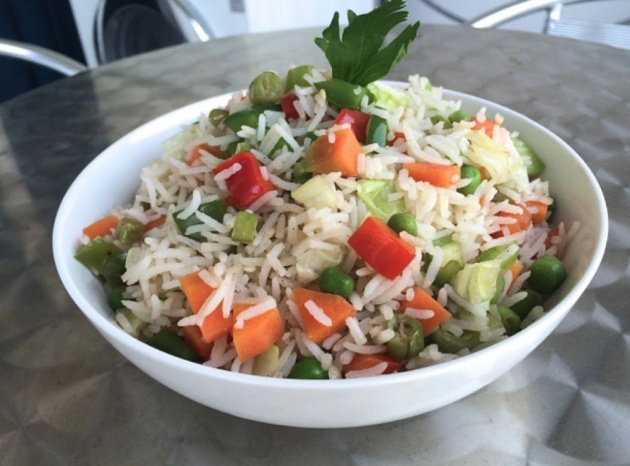 Photo credit: google.com
I am sure that you will feel a positive change within after going through the week with this diet plan. And by the end of the week, you will start realizing that you have started shedding extra pounds. And the time has come to decide that you are going to start another one week perfect diet plan.
Do try it, share your experience and keep posting.
Cheers.