Yesterday I was invited to the Yume Partner Day event at the New York Stock Exchange. Yume is a digital video advertising solution provider highly involved in social and digital media activities. One of the most interesting points mentioned during one of the panels was that video searches are three times more important than other searches, based on consumer interactions. It shows the remarkable response of people to videos compared to other types of content.
The topics discussed were mostly about the value of creating content, and publishing and distributing it at the right time. Francesco Rulli participated in one the panels where he pointed out the concept of digital literacy and its importance for developing countries where they have limited access to social networking platforms.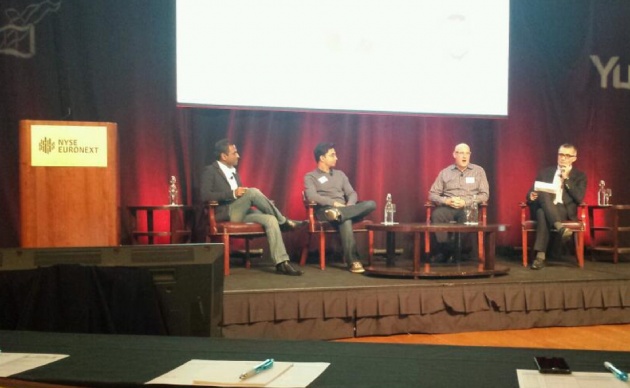 One of the other points about publishing content was innovation versus standardization. Publishing creative content will differentiate users from each other. If the content creator wants to be part of a long term process, he/she should consider the values that are given to the appropriate and proper concept, which is similar to what the Annex Press is doing on Film Annex. Read this article linked above to see what elements allow a blog to be published on the Annex Press.
I interviewed Jayant Kadambi, CEO and Co-Founder of Yume and Ed Haslam, SVP of Marketing also from Yume. It was an interesting discussion as Yume's CEO was involved in a philanthropic project supporting education and schools in India.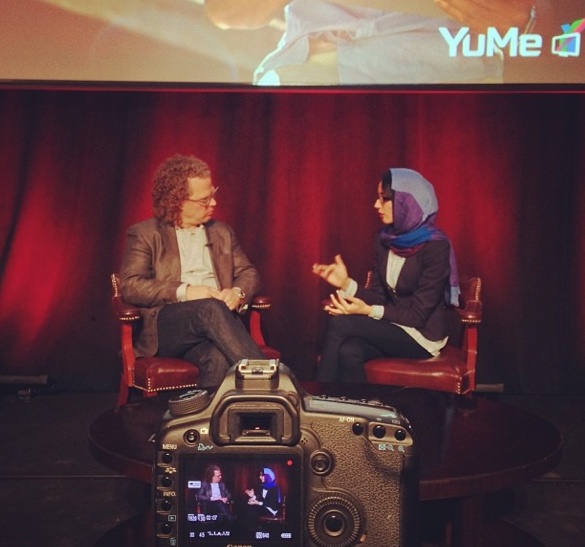 Ed Haslam with Fereshteh Forough at Yume Partner Day
Below is my interview with Tom Wolfe, VP of Business Development at Yume, on the value of education for Afghanistan.
Subscribe to my blogs and Women's Annex so you don't miss the next articles.