Do you know why I like this picture by Angela Shah* so much? Just read below.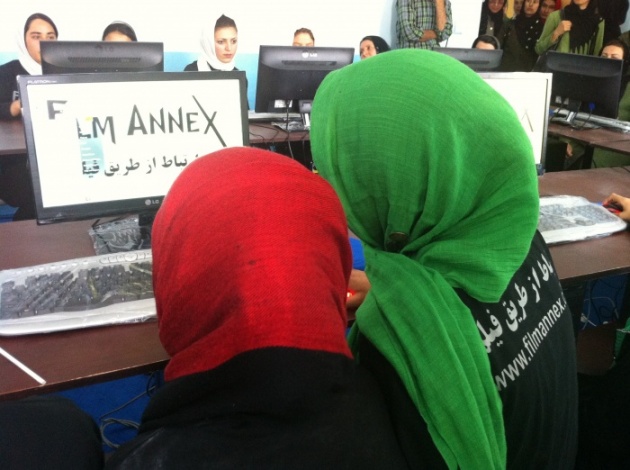 In 2006. I started Film Annex with the intent to support independent filmmakers financially and allow them to generate revenues on the Internet. The concept was simple. Only professional film content and no user generated content was allowed on Film Annex. Today, we have 300,000 registered users and of those, 40,000 are film industry professionals.

Eren Gulfidan's role has been vital to Film Annex. She is the Creative Director and with the help of her editorial team, she surveys each film being posted online. Nothing goes live unless Eren Gulfidan or her team reviews the content and allows it to be live. This is a costly and time consuming process but today, we are proud to say that 100% of our content is professional and that NO USER GENERATED content is allowed on Film Annex. Today, Film Annex's library has 36,704 professional films. This allows Film Annex to work with the top Video Ad-Networks in the world and fill 95% of our traffic, while competitors like YouTube can't fill beyond a 10%, as most of their content is user generated and not deemed professional. Another competitor is Vimeo. It allows user generated content and has no plans to share advertising revenues. Consequently, both platforms are irrelevant to independent filmmakers, producers and distributors. YouTube was so desperate to turn the boat around that it sponsored 100 professional channels, and spent millions of dollars for the start up concept. The result was disappointing and it left the filmmakers without concrete revenue stream. Basically, once the lucky filmmakers spent their million dollar, they had no future revenue stream. This is very different from Eren's Picks and the philosophy behind Film Annex's revenue share model.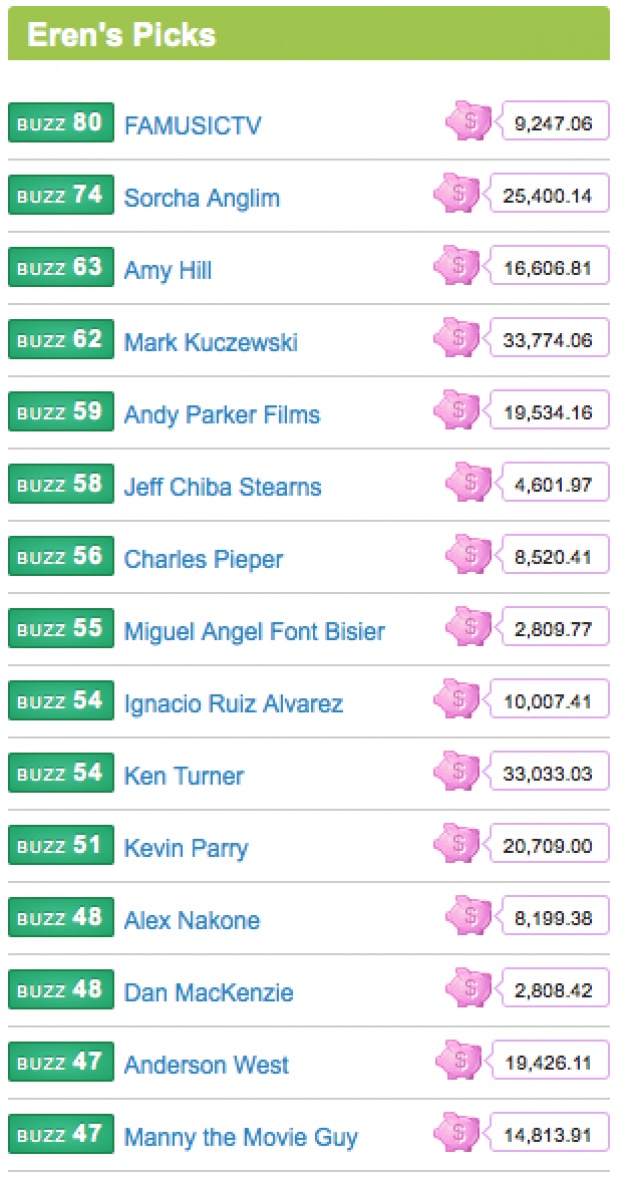 The Power of Digital Media:
In the beginning of 2012, Film Annex joined forces with Roya Mahboob's Afghan Citadel Software company. In 2013, we started working with Fereshteh Forough as the liaison to Central and South Asia. All this thanks to a NATO video called "A businesswoman in Herat" that I watched at the end of 2011:
Unless there was a video produced by NATO about the story of Roya Mahboob and this video was posted online, I would have never come across Roya Mahboob's work in Afghanistan. I might have never started with her the Afghan Development Project and Women's Annex. Consequently, last week, US Secretary of State John Kerry might have not entertained an interesting conversation with Roya Mahboob about Afghanistan Economy and Development. John Kerry might have not discovered that Roya Mahboob and her team of Afghan women software developers connected 35,000 Afghan students to the World Wide Web, with an extended target of 140,000 students by the end of 2014. All this thanks to the simple access to a story through a digital video file, a 4-minute video posted online.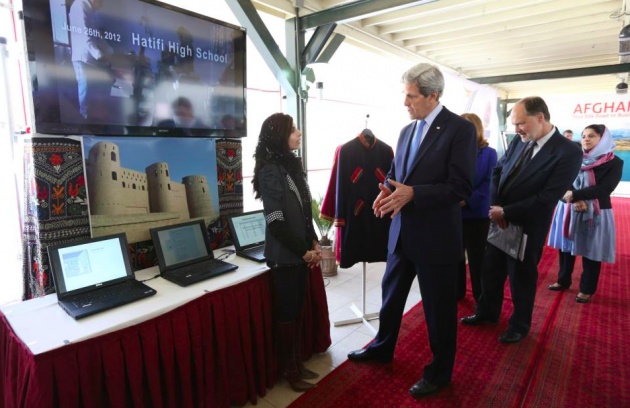 The Power of Advertising:
My first instinct was to get young Afghans online and teach them how to become film promoters, distributors and producers so that they would not only be the subject of Internet press and videos, but they would also benefit of its revenues. "Afghan students and women can make money online!"
Let me give a recent example of how young women from Central and South Asia today are the subject of the media but have no real benefit and only risks:
Do you remember Malala, the Pakistani girl who became a blogger on the BBC and was shot by the Taliban? Unfortunately, she, just like many other young women online, was never rewarded for her work. The BBC never planned to share its revenues. Consequently, Malala was one isolated case of a girl who took her chances. If the BBC had planned on sharing its revenues, maybe there would be 10,000 Malala's today and it would make the Taliban's life very hard as there would be too many girls to go after. Here, the questions is not why the Taliban are so ruthless, but why the BBC would not support financially women like Malala before they get shot in the head. As you can see below, the BBC displays nice advertising banners on their pages. Chase is advertising the same page where Malala's stories are published: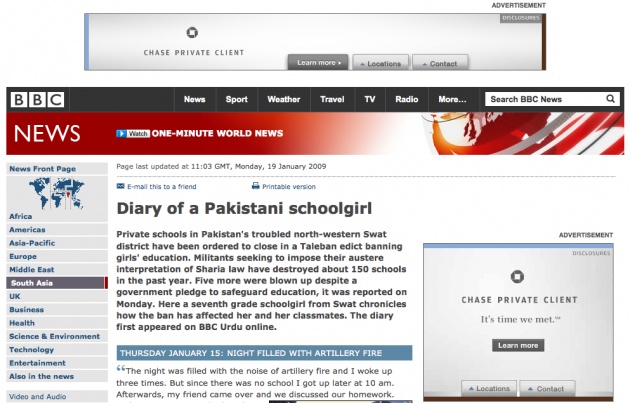 The Power of Premium Content:
Thanks to the incredible work of Eren Gulfidan, Film Annex has an amazing library of professional content. Of this, over 6,000 titles are public domain and attribution only films that are an incredible value to people who are not filmmakers but are willing to promote and distribute this content on social media. This incredible library of content is the key to our success in Afghanistan and where we based our first step to collaborate with female writers, filmmakers and social media experts. This library is here and available to generate revenues for all, starting from Afghan women and students. We call this the Open Film Library.
The recipe of  our concept and current success is simple:


Professional Films = Premium Content


Premium Content = Premium Ad-Networks (Video and Display)


Premium Ad-Networks = Premium Revenues


Premium Revenues = Premium Revenues for Filmmakers and Film Promoters and Distributors


How can we get more Content, Promoters, Distributors and Filmmakers? ... with:
The Power of Afghanistan and other developing countries:
Training Afghan, Central and South Asian women and students to become professional writers, filmmakers and social media experts and promoters!


More Afghan, Central and South Asian women and students = More Film Promoters and Distributors and Filmmakers


More Film Promoters and Distributors = More traffic and more revenues


More Filmmakers = More Professional Films = More Premium Content


More Premium Content = More Premium Ad-Networks


More Premium Ad-Networks = More Premium Revenues


The key to shift gear and outpace the competition (ex. YouTube and Vimeo) is not in the hands of professional filmmakers based in NYC, Los Angeles, London and Rome, but in the hands of women and students from Afghanistan and other developing countries.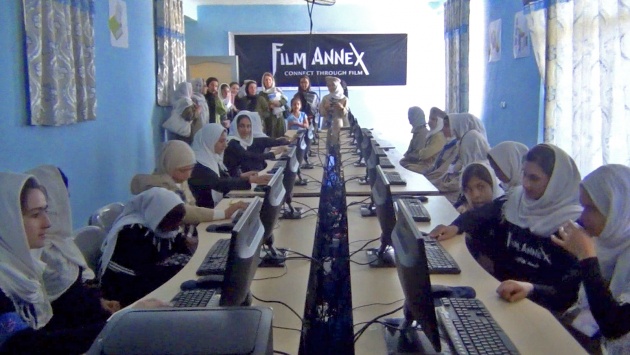 Today, Afghan, Central and South Asian women and students work with us to produce more professional content. With more professional content, they consolidate and increase their revenues, and with their revenues, they support their families, buy more computers and more cameras. With more support from their families, they tell more stories, with more computers they write more blogs, with more cameras they produce more professional films and video blogs. There is an army of Malala's ready to conquer the World Wide Web and make a living out of it.

Professional story telling generates professional income. Professional Income allows women and students from developing countries to have a future that goes beyond the borders of their countries. I can't care less about citizenship and geo-location. I find the concept of citizenship obsolete and only a hurdle to development! I care about good story telling and professional editing, so that once an Afghan contributor gets on our platform, she can make more money than someone based in NYC or Los Angeles. Why more money? Simply because her stories from Afghanistan are MORE INTERESTING, MORE INTRIGUING, MORE REAL, MORE AND MORE AND MORE of everything.
This is Good Business and Sustainable Philanthropy.

Spend a minute watching this video below and you will be inspired:
Those are the three keywords I work for:
Building Schools in Afghanistan:
Want to help?
Mentor an Afghan woman or a student to improve their writing, filmmaking and social media skills! You can do it by email and Skype. That might be more important than watching a movie on HBO.
NO POLITICS, JUST INTERNET.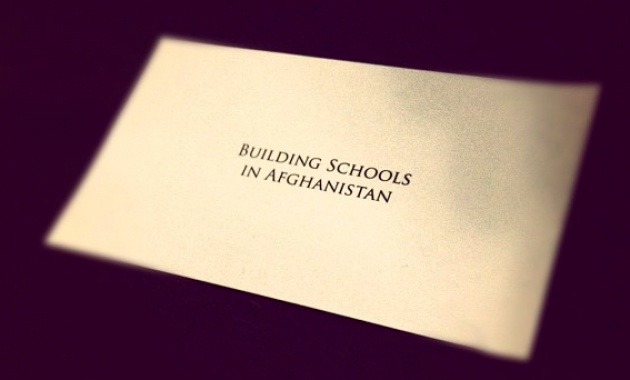 *Angela Shah is a freelance journalist based in Dubai. She has written for The New York Times, TIME magazine, Newsweek and Institutional Investor magazine, among other publications. Angela is the author of "In Afghanistan, Roya Mahboob Connects Girls With Computers".