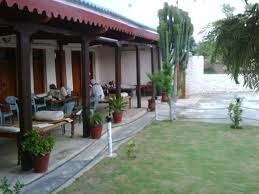 A great shift has taken place over the last decade in the history of news sharing and e-learning, with the expansion of internet across the world the social media has embedded itself in everyone's lives. Internet and social media often considered as mere tools for entertainment, interactions and news sharing brought down major dictator regimes and revolutionized the Middle-east. Coming to the learning side, major universities and institutions across the world are offering both paid and free online courses for students, employees and employers.
Online learning, sometimes called as distance learning is "Most effective when delivered by teachers experienced in their subject matter. The best way to maintain the connection between online education and the values of traditional education is through ensuring that online learning is "delivered" by teachers, fully qualified and interested in teaching online in a web-based environment (Feenberg 1998)".
There are two approaches to online learning that are.
Synchronous Learning involves tools such as live chat, audio and video conferencing, data and application sharing, joint viewing of multimedia presentations and online slide shows.
Asynchronous Learning involves tools such as e-mail, threaded discussions, file attachments, newsgroups and bulletins.
Online learning is a new way of learning which benefits both the learners and teachers, here are some of the links I recommend for online courses.
Stanford University | Online: A crash course on Creativity
http://venture-lab.org/creativity
University of Copenhagen | Online: Constitutional struggles in the Muslim World
https://www.coursera.org/course/muslimworld
University of Derby | Online Learning
http://www.derby.ac.uk/online/
Note: These are not the only online sources, one can find other courses as well based on his/her priorities.
Please follow me @iZuhran