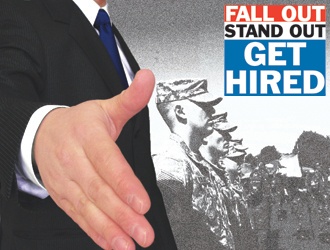 Looking into how big the internet has become and how limitless money making from the internet can be it has been a piviledge working with Francesco Rulli and Filmannex on promoting the (G.I.V.E) veteran project and expanding and adding to its veteran business opportunities.  Many potential employers or mentors of our veterans may have a reluctance in taking  the initiative to (G.I.V.E) help to an entreprenuerial veteran due to the stereo types of returning from the battle field into America's workforce
Online video production of a veterans business proposal can express that veterens not only interest in the business world, but will also express that veterens character, his values, beliefs, and most of all his commitment to success in the trade or idea  he has to offer.  So more doors for military employment opportunities will be opened due to employers or investors being able hear the voices and see the veterans through online video production of their WebTV's or video resume's.
With the mentorship I've been receiving from C.E.O of Filmannex, Francesco Rulli, I've been able to expand my education in online video production, as well as how to write a blog and get paid.  With these mentors as well as with a combination of even more mentors or investors from say for example PB Newswire even more doors for verteran business opportunites will open.  Along with (G.I.V.E)'s veterans opening their own businesses, opening of online video production with Roya Mahboob will help Afghanistan start to be seen by more sponsors to help build schools in Afghanistan as well as starting to distribute some of our childrens well known luxuries such as video games, ipods, ipads for example. I see it as whoever acts now and invests a combination of ways to educate and (G.I.V.E) back to veterans and war torn Afghanistan all can morally and financially profit. It's not a matter of when, it will be who does it first.
Please check out other veteran blogs by my fellow Marines.