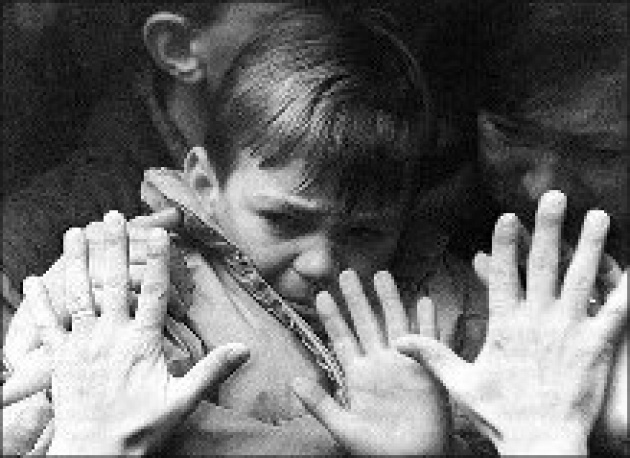 4 June is designated as the "International Day of Innocent Children - Victims of Aggression." From Afghanistan to the Republic of the Congo, the streets of Syria and Darfur and the Ogaden, the world watches. Diplomatically Incorrect has chosen to provide you with a very personal and poignant essay, "Jedna Si Jedina" (You're the Only One) from our guest writer, Naida Sekic.

Naida Sekic, a member of the Bosnian & Herzegovinian diaspora, was herself a victim of war. She asks us all to open our hearts. "How many years of torture and misery are to pass before humanity stands up for humanity? May we come to know the difference between right and wrong, and may we choose the path to greater good."


Brought to you by Diplomatically Incorrect and Susan Sacirbey




"JEDNA SI JEDINA" By Naida Sekic

Follow Naida on TWITTER @SrcePutnika and Facebook: Naida Sekic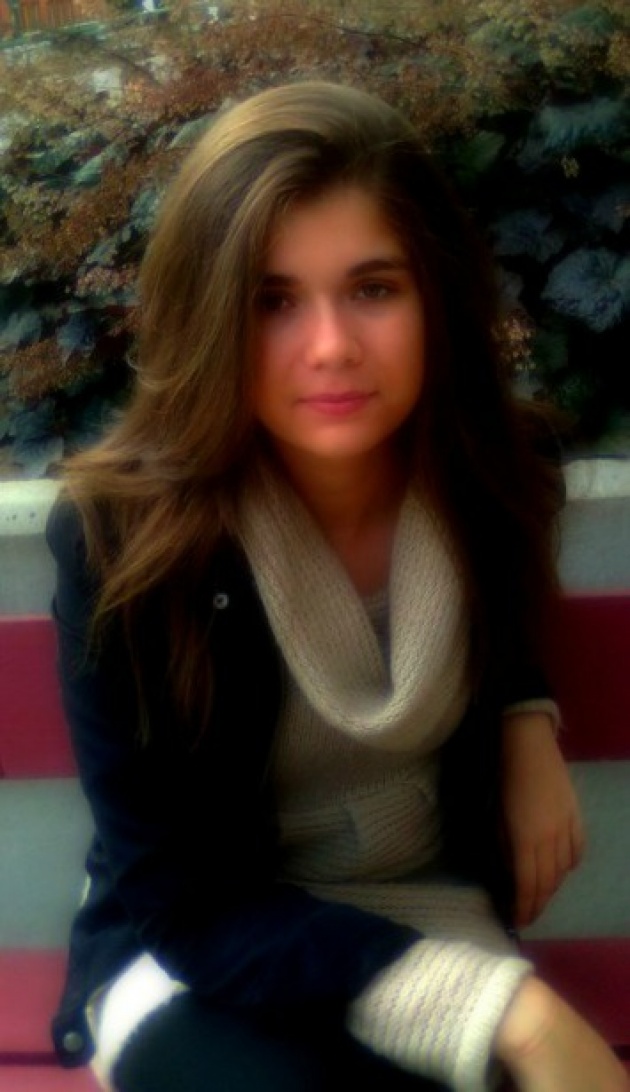 "A Place to Call Home" heartens a young soul's search for home. As a child of war, a thousand thoughts and a million emotions have ruled my mind for a very long time. Consequences of war are mean as they tend to leave open scars, yet there is only so much a child can bear. I felt obliged to write my heart if I was to move on with my life. And so I let the writings of my heart accede the pen to perform my deepest thoughts and treasured loves. It was difficult. One night I woke up with a trembling heart. I thought I was having a heart attack. I walked my house for about two hours trying to calm myself down. But to no avail. I was so scared. I began to think of death and the rarity of 'here versus there'. I thought to myself there is so much more I wish to do; I have not freed Bosnia yet. At hospital, the doctor told me I had a panic attack, I should stress less and relax more. I kept asking her is there something wrong with my heart. She assured me nothing was wrong, that I was too young to think about those things. I suppose the midnight visit to hospital was a result of all that was kept inside me for years and years. Looking back I now understand that I must keep things on an even keel. Perhaps I should not let my emotions get to me like that but how am I to remain indifferent when reading about genocide, rape and injustice? I cannot turn my back on Bosnia, especially not when the whole world has decided to walk out on her and leave her to crumble. She is worth more than that, so much more.


To me Bosnia is pure love - a simple and sincere kind of love, "the kind of love that awakens the soul and makes us reach for more, that plants a fire in our hearts and brings peace to our minds." She inspires me to be the best of my abilities and she has taught me mercy and goodness. Whenever I walk her roads I feel genuine happiness, a beautiful stillness within though "I dream that flowers will bloom in the streets of [Bosnia] again". This is why it truly hurts to see how her wounds are yet to heal. Strangely though, this is where my inspiration and motivation lies – to work for a better Bosnia and Herzegovina. In doing so I must trust my heart, stay true and loyal to myself and stand by my pillars. To the land of my dreams I say "I love you, not only for what you are but for what I am when I am with you; not only for what you have made of yourself but for what you are making of me."


Little baby Naida was only eight months old when leaving the first place she knew as home with the outbreak of one of the most savage aggressions against humanity in 1992 as the hell in Bosnia and Herzegovina compelled my family and me to flee for our lives. As hundreds of thousands of fellow Bosnians, I am the result of ethnic cleansing. My country, my town and my people were ethnically cleansed and barbarically executed before the very eyes of the world, yet "surely it is not the eyes that are blind, but the hearts". I suppose the streams of blood were too bitter for the world to lend a helping hand. Sometimes I think of the tens of thousands of children who were taken away from their playgrounds, and school benches and their dinner tables and thrown into the ashes as if the greatest filth ever to exist. But did they ever stop to think that those children were merely children – beautiful sons and daughters and innocent boys and girls to parents, just like them? Is the world ever to understand the atrocities in Bosnia? Sadly hate and ignorance stood superior to the fundamental principles of human ethics and morality in 1992 - how many years of torture and misery are to pass before humanity stands up for humanity? May we come to know the difference between right and wrong, and may we choose the path to greater good.





Become a Facebook Friend: "Susan Sacirbey" & "Diplomatically Incorrect"




Follow on TWITTER @DiplomaticallyX



 

See our Online Video Platform and Current News Event Articles by Naida: "International Children's Day" diplomaticallyincorrect.org/blog_post/international-childrens-day/53470 and "Ignorance Is a Choice" diplomaticallyincorrect.org/blog_post/ignorance-is-a-choice/52598


See more at our Popular Video Blogs & Current News Event Articles – diplomaticallyincorrect.org/c/bosnia