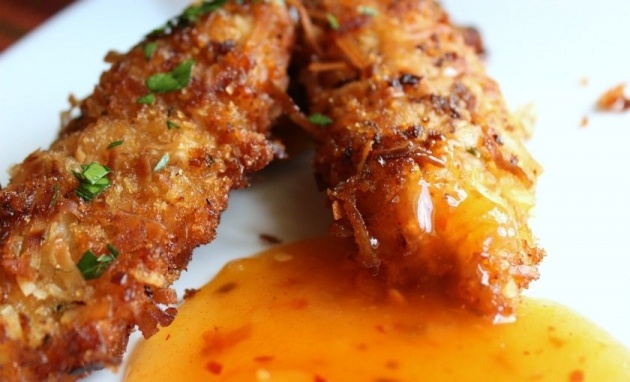 Ingredients:
1 kilogram of orange chicken tenders
1/4 cup orange sauce
1 tablespoon chopped scallions
1/2 cup cooking oil
Instructions:
-Heat the oil in a cooking pot.
-Once the oil gets hot, put-in the chicken tenders. Deep fry the chicken until it gets golden brown or crispy.
-Remove the chicken from the cooking pot and place in a plate with paper towels. Let the chicken stay for 5 to 8 minutes to absorb most of the oil.
-Put the chicken in a large bowl. Pour in the orange sauce. Toss until the chicken is fully coated.
-Transfer the orange chicken tenders in a serving plate. Top with the chopped scallions.
-Serve. Share and enjoy!