PRODUCER of Ouroboros Fiona De Caux Biography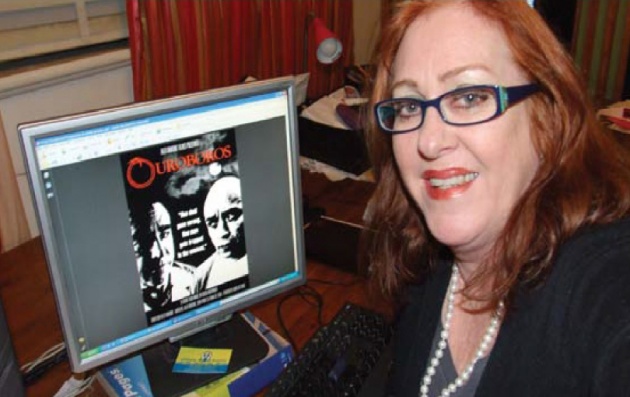 Born in Perth Australia Fiona de Caux moved to Adelaide where she has been involved in the South Australian film industry for many years. Fiona has produced many short films and music video clips; these include "Change" by "The Vampire Project", and "Just Go" by Awgie award winner Stephen House. She also has two feature credits, local indie sci-fi horror feature "The Forest" (currently in post-production) and Dave de Vries's multi award winning Indie feature "Carmilla Hyde". This feature has recently been signed for international distribution. Her latest production, a short film "Sally-Ann Watkins" also written and directed by Dave De Vries, has become an internet hit, with over 164,000 views to date. She has several other shorts currently doing the rounds of both Australian and International film festivals which she has produced.
Fiona brings strengths in casting, communication, marketing and publicity. She works tirelessly with new and emerging directors. She has the ability to attract quality people for the crews she assembles and has a flare of finding sponsors. She has been involved in the genesis of a number of projects, from film to mobile content to local television. Fiona is one of the founding members of production company "Dark Mirror Pictures" who aim to create a core of popular, edgy and commercially viable features. Fiona is also a screenwriter, drawing from her wealth of filmmaking and life experience.