Realizing its influence and power, fashion industry takes a great part in supporting and developing the world around us. Art, music, and architecture, as being the closest relatives of fashion have probably received more attention than any other industries.
Recently in the news there have been several interesting reports of how fashion brands spread their creativity.
Italian fashion giant Prada, which is widely known for active support of art, has recently announced its project of financing the restoration of famous Renaissance "The Last Supper" by Giorgio Vasari, which has been under restoration for more than 4 years now, since it was damaged during the Florentine flood of 1966.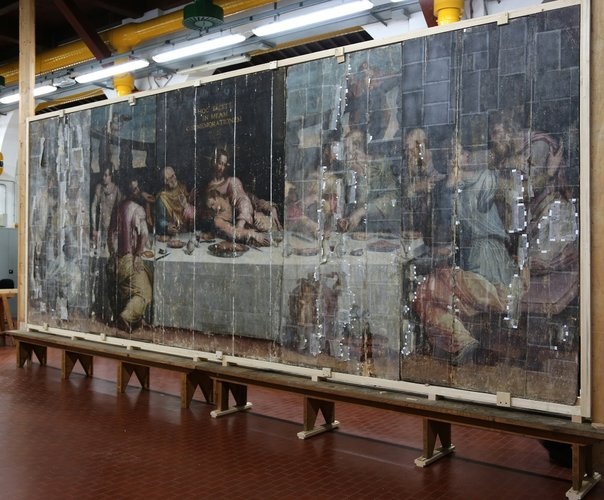 Restoration works have been curated by the National Trust of Italy, a non-profit organization that protects and preserves cultural and historical heritage of the country and which is also a long partner of Milanese fashion house. Together they have been restoring and refurbishing pieces of art all around the country – from Bologna to Bari.
But attention of many fashion brands goes far beyond art and culture. For example, creative directors of Kenzo Humberto Leon and Carol Lim have drawn attention of the public to the sea problems in their Conscious Spring/Summer 2014 collection. Designers have placed strong statements such as "No Fish, No Nothing" on their runway pieces, used a lot of marine colors and prints with different kinds of fish.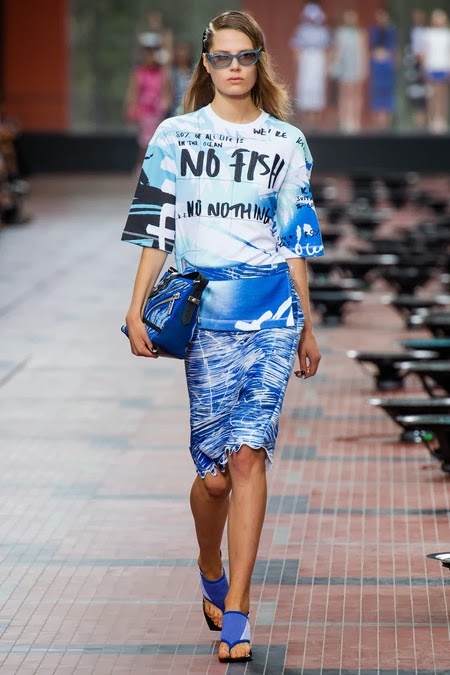 Now, by joining forces with the marine conservation charity Blue Marine Foundation, Kenzo is raising the awareness about the problems of the sea world among the fashion lovers.
"The protection of marine life is essential for the development of all life. To financially assist the foundation in its efforts to alleviate the pressure on the world's oceans due to overfishing and pollution, Kenzo has designed a line of men's and women's sweatshirts and tee-shirts" says the official web site.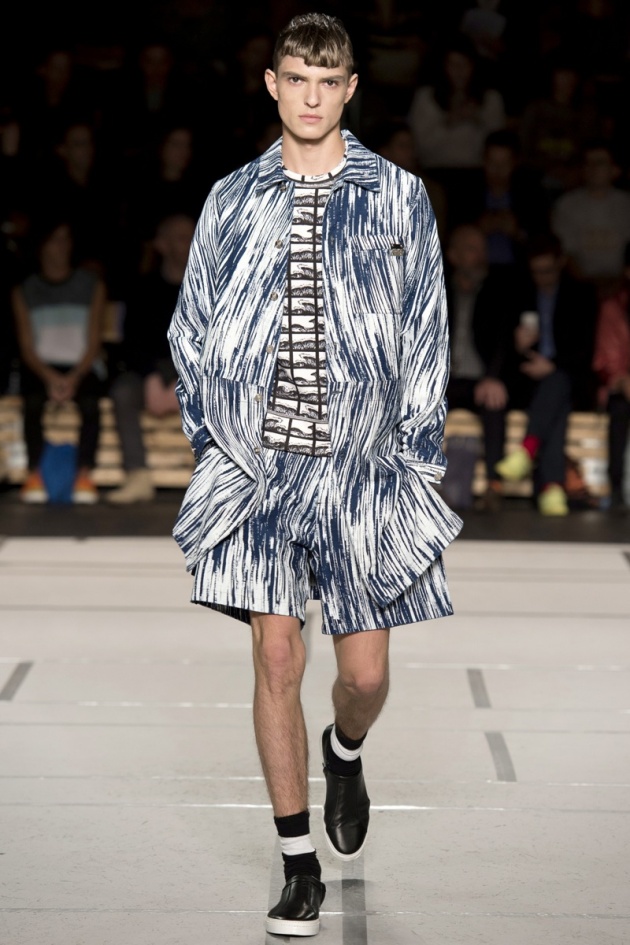 This is what I call "smart fashion". These are great examples of how fashion steps down the runways and becomes truly social. If you are influential and powerful your voice is very likely to be heard. Let's hope that the global trend of cultural, ethical and environmental fashion responsibility will continue to grow and will lead to even more positive changes in future.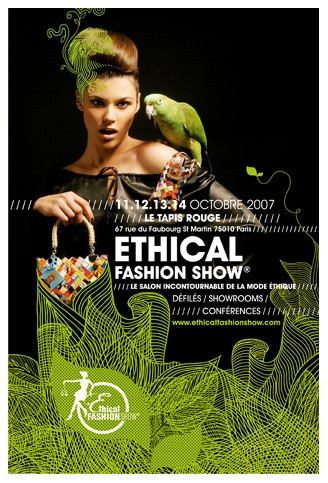 WATCH PARIS FASHION WEEK KENZO SPRING SUMMER 2014 FASHION SHOW #PFW