Source=Google.com
Hello! All Cricket Lovers!
Today My Topic is on How Pakistan Became World Champion of Cricket.
Cricket is loved by everyone in Pakistan. This game has produced many cricket stars from Pakistan. One of them is the legend cricketer Imran Khan. He is the man who captained Pakistani cricket team in 1992 World Cup and lead his team to win the title. Hence, at that time Pakistan became the world champion of cricket for the first time.
Here today I will discuss about cricket World Cup 1992.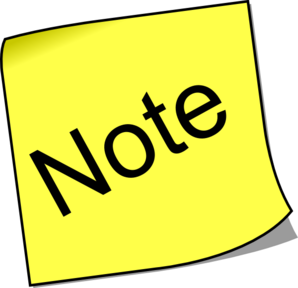 But before talk about it in deeply I would like to bring into your kind knowledge that Micky (Administrator of Bitlanders) has announced that one who will write about (cricket and cricket accessories for avatars at bitlanders) both in blog will get or earn double reward. So this is why I am taking it as an opportunity to write on cricket.
Screenshot of Micky's Blog for Double Reward on Cricket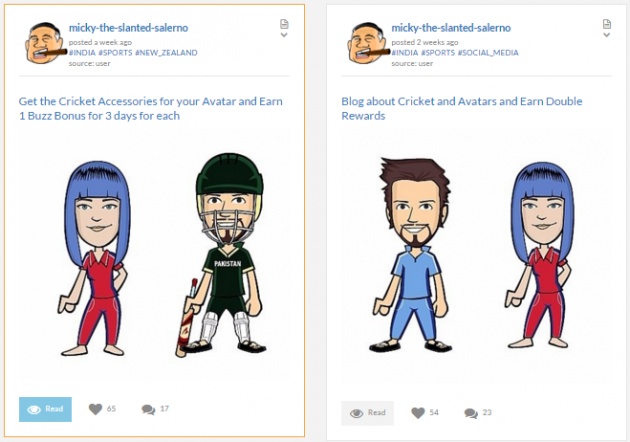 It is very important to note that Double Reward will only be awarded to those users who will write on both cricket and cricket accessories of bitlanders. So I will discuss about accessories of cricket and then will come back to my topic of world cup 1992. This double reward will be given for blogs that will be submitted within the time schedule given by Micky. The duration normally lasts long for one month, so everyone who wants to earn this reward must submit his blog before the expiry of time and date.
As the world cup for cricket is reaching in March 2016 so bitlanders has introduced lot of cricket accessories for Avatars. We can buy those items and can dress up our avatar.
Avatars wearing cricket accessories
Source=Google
Helmet Trouser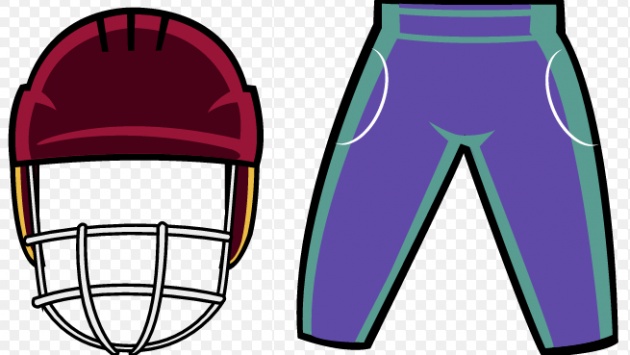 screenshot
Pakistani cricket blouse
t
Cricket Accessories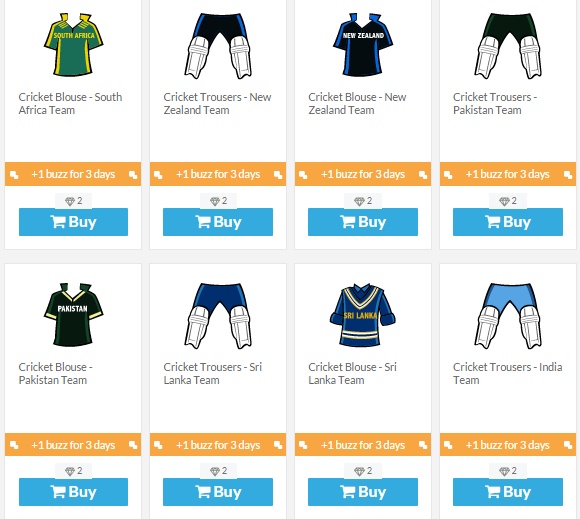 screenshot
BENEFITS OF BUYING CRICKET ACCESSORIES
Because bitlanders is rewarding web so it will give us reward in the form of Buzz bonus. And buzz bonus is competitive score at bitlanders. If we get more buzz it means that we will get more bonus in the form of earning that is rewarded to every user every day in the form of Treasure box.
Buzz Bonus
Source=google
Treasure Box (Shows the daily earning of user)
Source=google
__________________________________________________________________________________________________________________________________________________________________
NOW I WILL TALK ABOUT HOW PAKISTAN BECAME CHAMPION OF WORLD CUP 1992
Logo of 1992 Cricket World Cup (source=google.com)


1992 World Cup for cricket was hosted by Australia & New Zealand. The great event started on 22-Feb-1992 and came to end on 25-Mar-1992. International Cricket Council (ICC) administered this tournament that was divided into two rounds (Round Robin & Knock out). The battle for win was fought between nine teams who played 39 matches. Every team tried his best to reach the final destination as victor and luckily Pakistan was good enough to reach final and to win the trophy for the first time in cricket history.
Teams who participated in 1992 world cup
Source=google
New Zealand, Australia, Sri Lanka, West Indies, Zimbabwe, Pakistan, India, England and South Africa participated in this tournament. And most importantly the two nations played this tournament for the first time, South Africa who came back to cricket after 22 years and Zimbabwe qualified for world cup by winning 1990 champions trophy.
PAKISTAN TEAM IN 1992
Source=google
In this World Cup Pakistani Team was mostly consisted of many experienced players and some new comers. Among them Imran Khan was as captain and others were Javed Miandad,Salim Malik, Ramiz Rana, Moin Khan, Ijaz Ahmed,Wasim Akram, Aamer Sohail, Aqib Javed, Iqbal Sikander and Wasim Haider as active members. And in this world cup new face was introduced by Pakistan as Inzamam ul Haq who later played an important role in winning of such a great event. He played some handsome innings for his team and showed his full commitment by his resilience and determinant form.
Matches Played By Pakistan in 1992 World Cup:
Match No.1
Pakistan Vs West Indies (4th match of WC) (For match details and scorecard, Click Here)
In this match Pakistan Batted first and set a target of 221 runs which was achieved by West Indies. Ramiz Raja made 102 runs from Pakistan side and from West Indies side Haynes and Brian Lara made 93 and 88 respectively. Brian Lara was retired hurt in this match but match was won easily by West Indies.
Highlights of Match between PAk V WI
Source=Youtube
Match No. 2
Pakistan Vs Zimbabwe (7th Match of WC) (For match details and scorecard, Click Here)
In this Match Pakistan batted first and set a target of 255 runs. Aamer Sohail and century of 114 runs and Javed Miandad did 89 runs. Zimbabwe was unable to achieve the target and hence lose the match by 53 runs.
Match No. 3

Pakistan Vs England (13th Match of WC) (For match details and scorecard, Click Here)
This match ended with No Result.
image source: http://www.espncricinfo.com/ci/engine/match/65130.html
Match No. 4

Pakistan Vs India (16th Match of WC) (For match details and scorecard, Click Here)
India batted first in this match and set a target of 217 runs. Some Indian players like Jadeja, Azharuddin, Tendulkar contributed well in this match. When Pakistan started batting so only opener batsman did 62 runs and the rest was not able to resist against the bowling and all team was out at 173 runs. So India won this match by 43 runs.
image source: p.imgci.com/db/PICTURES/CMS/170600/170625.5.jpg
Match No. 5

Pakistan Vs South Africa (22nd Match of WC) (For match details and scorecard, Click Here)
South African team started batting in this match. Opener batsman Hudson made 54 runs and from down the order Cronje made 47 runs to set a target of 212 runs for Pakistan team. But when green shirts came to bat for chasing they were unable to reach it. Match was revised and SA won by that method.

http://cricket-freaks.com/wp-content/uploads/2011/02/Pakistan-vs-South-Africa.jpg
Match No. 6

Pakistan Vs Australia (26th Match of WC) (For match details and scorecard, Click Here)
This match was a day and night match played at Perth stadium. Pakistan batted first and set a target of 221 runs while Aamer Sohail made 76 and Ramiz made 34 runs at opening stand. Then Javed Miandad added 46 runs. When Australia came to bat they were not consistent with runs and the all team was out on 172 runs. From Australia Marsh and Dean Jones made 39 and 47 runs respectively. But they were not able to beat Pakistan.
Highlights of Match between PAk V AUS
Source=Youtube
Match No. 7

Pakistan Vs Sri Lanka (33rd Match of WC) (For match details and scorecard, Click Here)
In this match Sri Lanka did bat first and set a target of 213 runs. All teams contributed well to make a handsome score to fight. Pakistan cam to bat and suddenly opener batsman was gone on 1 run. Then the other batsman keep the good eye on ball and contributed very well to chase the target and they completed the score in last over and won the match by 4 wickets.
Source=Google.com
Match No. 8

Pakistan Vs New Zealand (34th Match of WC) (For match details and scorecard, Click Here)
New Zealand started the batting and except the opener Greatbatch no was able to stand on the crease to score runs. He made 42 runs and then Larsen made 37 to set a score of 166 runs. To achieve the target of 167 runs Pakistan came to bat and reach the target with the loss of 3 wickets as opener batsman Ramiz Raja made a century and did 119 runs.
Source=Google.com
1st SEMI FINAL of 1992
Pakistan Vs New Zealand played this semi final match at the home ground of New Zealand at Auckland. In this all important match New Zealand team played very well and the captain of team made 91 runs and also the Rutherford made a 50 runs to reach a handsome score of 262 runs.
when Pakistan came to chase the target the openers gave a good start with Ramiz Raja made 44 runs and Imran Khan also made 44. Javed Miandad played also very well and did 57 runs also. But in this match the main character who really played a key role in the winning of such an important match was a new comer a very young and handsome batsman Inzamam ul Haq who played a blazzing inning of 60 runs off 37 balls which proved a home run for Pakistan. The stylish and strong shots of this guy amazed everyone and New Zealand's bowlers were not able to stop him. He carried on playing some wonderful shots and took his team to victory. Hence Pakistan first time in cricket history reached the Semi Final and also won it to reach the Final of World cup.
Inzama ul Haq playing shot
Source=Google.com
Highlights of Semi Final
Source=Youtube
FINAL MATCH
For Details and Scorecard of match Click Here.
Final match was played between Pakistan and England teams at the Melbourne stadium at Australia. This big match was watched by a massive crowd. The attendance in this big challenge was 87,182.
Innings of Pakistan Team:
Pakistan won the toss in this particular match and chose to bat first to set target. Luck did not stand by Pakistan in the beginning and both the openers were dismissed soon. Pakistan started struggling right from the start and England was taking his opponent down. Then Imran Khan the captain and Javed Miandad came to handle the match. They batted very slowly but steadily to build the inning. They did not lose their wickets and stand long. The score of Pakistan team was very low as of 25 over only 70 runs were made by both batsman. Then Pakistan started scoring runs quickly and accelerated the inning. when both of them got out when Imran Khan returned to dressing room after making 72 runs and Miandad made 58.
The Inzamam ul Haq and Wasim Akram came in the end to score runs for a better target. They both contributed very well and made 42 and 33 runs respectively. Pakistan made 249 runs in this match.
Highlights of Final Match Part 1
Source=Youtube
Innings of England Team:
When England Team came to chase the target they also did not start well and top orders were dismissed early by Mushtaq Ahmed and Aqib Javed. Then Fairbrother and Lamb stabled the inning of England team and made a good partnership.
But in the mid of match Imran Khan gave the ball to his main bowler Wasim Akram who did the job for him. He bowled some magical deliveries consecutively to Lamb and Lewis who were not able to play and got out. Then Pakistan came back strongly and did not give chance to England to return to the game. Wasim Akram provided such a platform for other bowlers that trapped the others too.
The spell of Wasim proved a winning spell for Pakistan team. He was the highest wicket taker in this tournament and so he was awarded Man of the Tournament also.
Magical Deliveries of Wasim Akram in Final
Source=Youtube
Imran Khan with Trophy of World Cup 1992
Source=Google.com
Source=Google.com
In this whole tournament whole team played as a good unit under the captaincy of Imran Khan. He lead the team right through the tournament. He guided the team with his vast experience and hence won world cup for the first time for Pakistan. He was a man of self confident which gave him such a success.
So, This is how Pakistan became the world champion in cricket history.
Hope you enjoyed it!